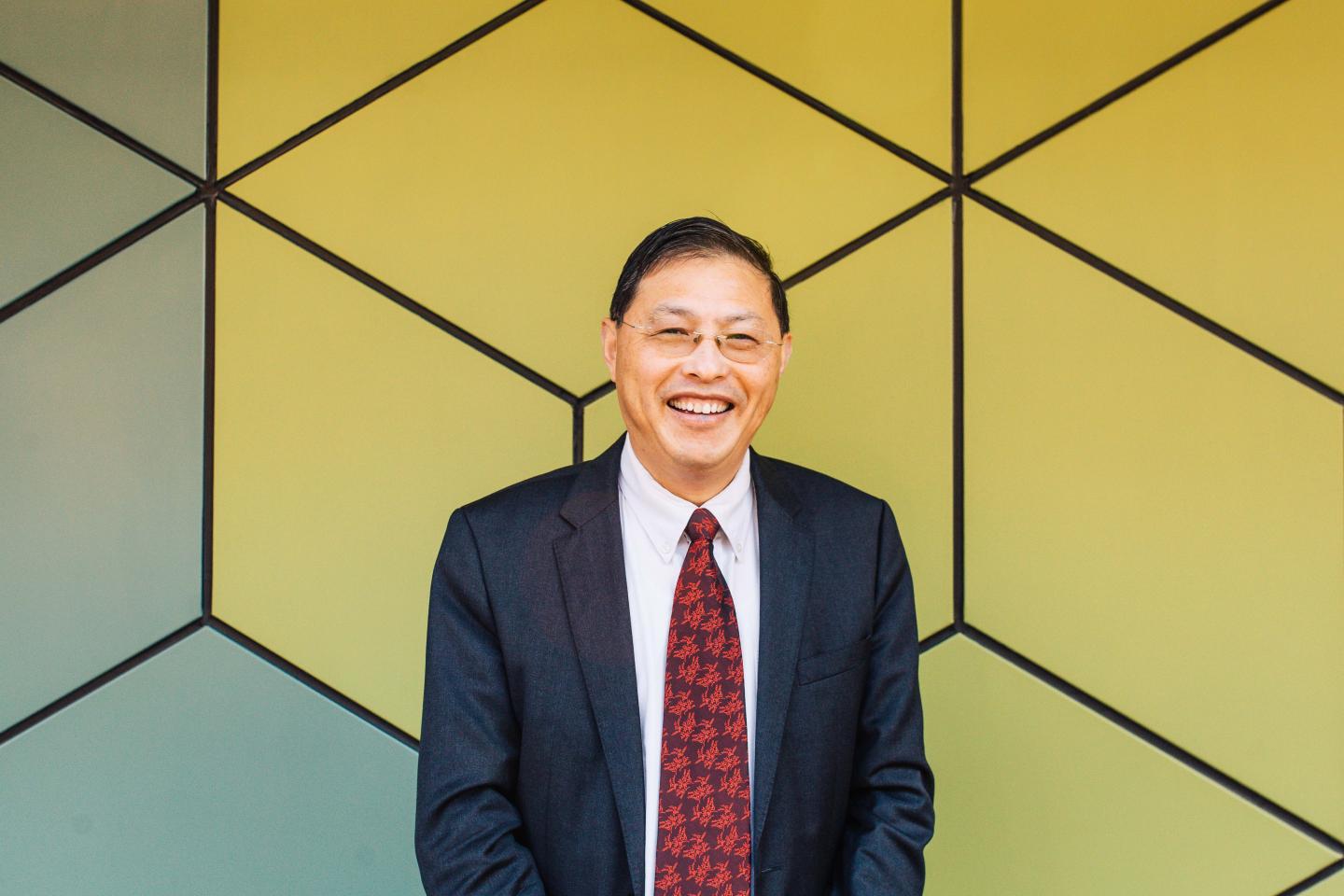 Internationally renowned for his expertise in 3D optical imaging theory, his discoveries are helping drive the development of solutions to some of our biggest challenges in renewable energy, information technology and big data storage.
The International Society for Optics and Photonics (SPIE) has today announced Gu as the 2019 recipient of the Dennis Gabor Award in Diffractive Optics.
Gu is Associate Deputy Vice-Chancellor for Research Innovation and Entrepreneurship and director the Laboratory of Artificial-Intelligence Nanophotonics at RMIT University in Melbourne, Australia.
His research has led to major advancements in how data is stored, displayed and transmitted. This work has also radically decreased the amount of energy needed when it comes to using data, potentially unlocking major environmental benefits.
Recent breakthroughs include:
groundbreaking new technology to allow super-fast internet by harnessing twisted light beams to carry more data and process it faster
a new type of high-capacity optical disk that can hold data securely for more than 600 years, offering a cost-efficient and sustainable solution to the global data storage problem
the world's thinnest hologram, paving the way towards the integration of 3D holography into everyday electronics like smart phones, computers and TVs
a prototype electrode inspired by an American fern, that could boost the capacity of existing integrable storage technologies by 3000 per cent
Gu said he was honoured to receive the Dennis Gabor Award, and accept it on behalf of his entire research team.
"Optics is a tremendously exciting field and nanophonotics is at the frontier of research in so many ways," he said.
"Our work is driven by a desire to deliver real solutions to the real issues faced by industry and the community in conjunction with artificial intelligence.
"We seek industry input from the very start, to deeply understand the challenges and develop tailored technological solutions that can have a genuine impact, so it's wonderful to receive this international recognition for our research."
Gu gained a PhD degree in optics from the Chinese Academy of Sciences, before moving to Australia in 1988.
Recognised for his pioneering work in nanoscale information optics, Gu is a leading authority in the fields of nanophotonics, nanofabrication and biophotonics.
His research has led a new paradigm-shift in nanometric ultrathin wide-angle 3D display and Petabyte data storage.
The Dennis Gabor Award is presented annually by SPIE, in recognition of outstanding accomplishments in diffractive wave front technologies, especially those that further the development of holography and metrology applications.
The award will be presented to Gu at an official ceremony in August this year in San Diego, California.
It is the latest in a striking list of achievements for Gu, who is a recipient of the W. H. Steel Prize (Australian Optical Society, 2011), the Ian Wark Medal and Lecture (Australian Academy of Science, 2014), the Boas Medal (Australian Institute of Physics, 2015), and the Victoria Prize for Science and Innovation in Physical Sciences (2016).
He is also the awardee of the Chang Jiang Chair Professorship and has received an Einstein Professorship Award from the Chinese Academy of Sciences.
An elected Fellow of the Australian Academy of Science and the Australian Academy of Technological Sciences and Engineering, Gu is also a Foreign Fellow of the Chinese Academy of Engineering.
###
---