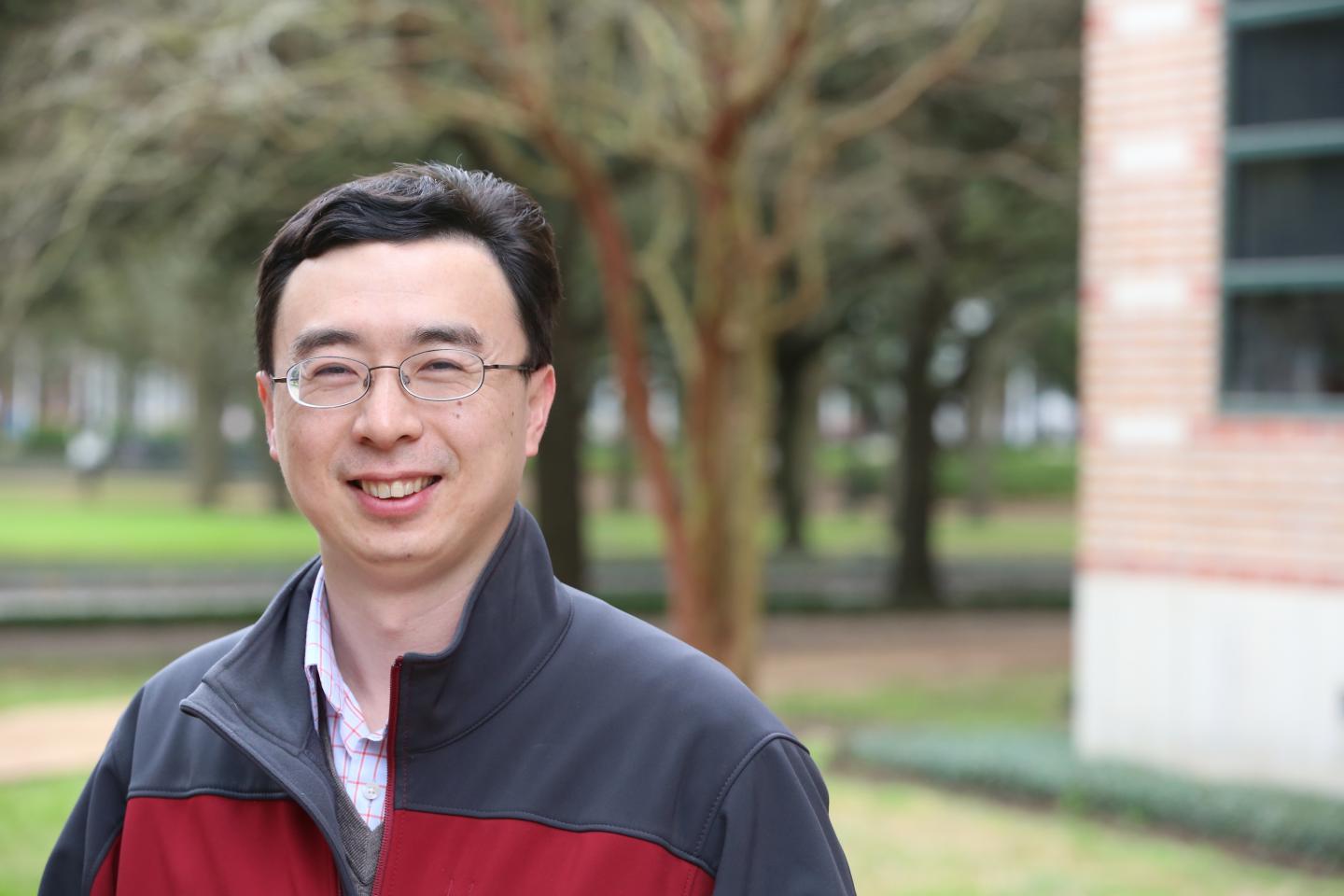 Rice University materials scientist Ming Tang is one of 85 "outstanding scientists early in their careers" awarded a prestigious grant by the U.S. Department of Energy (DOE) Early Career Research Program.
The agency today awarded the competitive grants to researchers within 10 years of earning a Ph.D. who are either tenure-track professors or full-time scientists at DOE's national laboratories. The grant program, in its ninth year, backs research by scientists in disciplines supported by DOE including advanced scientific computing, biological and environmental sciences, basic energy sciences, fusion energy sciences, high-energy physics and nuclear physics research.
Tang, an assistant professor of materials science and nanoengineering who joined Rice in 2014, will receive a university grant of $150,000 a year for five years. His lab will use the funds to examine morphological instability mechanisms observed during the electrodeposition of active metals.
"This is inspired by the work I did with my collaborator, Hanqing Jiang at Arizona State, in which we looked at dendrite growth in lithium metal batteries," Tang said.
Dendrites are protrusions of lithium that extend from an anode over time, degrading capacity and risking contact with the battery's cathode that would inadvertently close the circuit with sometimes explosive results. The problem has limited the development of high-capacity lithium metal batteries that would store far more energy than lithium-ion batteries.
The earlier research showed that the residual stress generated inside the lithium metal during electroplating causes dendrites to protrude out of the initially smooth metal surface. Tang and his collaborators discovered that relieving the stress helps eliminate these dendrites. Now they want to see if their stress-relief theory applies to other metals as well.
"We hypothesize that a group of metals that have relevance to next-generation rechargeable batteries -- not only lithium, but also zinc, sodium and potassium -- could show similar deposition instabilities because they all have similar characteristics in terms of large atomic mobility and high reactivity with electrolytes," Tang said. "This project will focus on zinc electroplating to test the hypothesis and get a better understanding of how the instability develops during electroplating for this group of metals."
Tang said that because electrodeposition is common in industry, discoveries about its fundamental properties could have wide influence.
"The big picture is not only about batteries, because electrodeposition is a general process," he said.
###
See the full list of grant recipients here: http://science.energy.gov/early-career/.
This news release can be found online at http://news.rice.edu/2018/06/21/doe-backs-materials-study-for-batteries-and-beyond/
Related materials:
Sweet relief for lithium batteries' dendrite problem: http://news.rice.edu/2018/03/08/sweet-relief-for-lithium-batteries-dendrite-problem-2/
Microscopic defects make batteries better: http://news.rice.edu/2017/10/30/microscopic-defects-make-batteries-better-2/
Mesoscale Materials Modeling Group (Tang): http://tanggroup.blogs.rice.edu/research/
Rice Department of Materials Science and NanoEngineering: https://msne.rice.edu
George R. Brown School of Engineering: https://engineering.rice.edu
Located on a 300-acre forested campus in Houston, Rice University is consistently ranked among the nation's top 20 universities by U.S. News & World Report. Rice has highly respected schools of Architecture, Business, Continuing Studies, Engineering, Humanities, Music, Natural Sciences and Social Sciences and is home to the Baker Institute for Public Policy. With 3,970 undergraduates and 2,934 graduate students, Rice's undergraduate student-to-faculty ratio is just under 6-to-1. Its residential college system builds close-knit communities and lifelong friendships, just one reason why Rice is ranked No. 1 for quality of life and for lots of race/class interaction and No. 2 for happiest students by the Princeton Review. Rice is also rated as a best value among private universities by Kiplinger's Personal Finance. To read "What they're saying about Rice," go to http://tinyurl.com/RiceUniversityoverview.
---