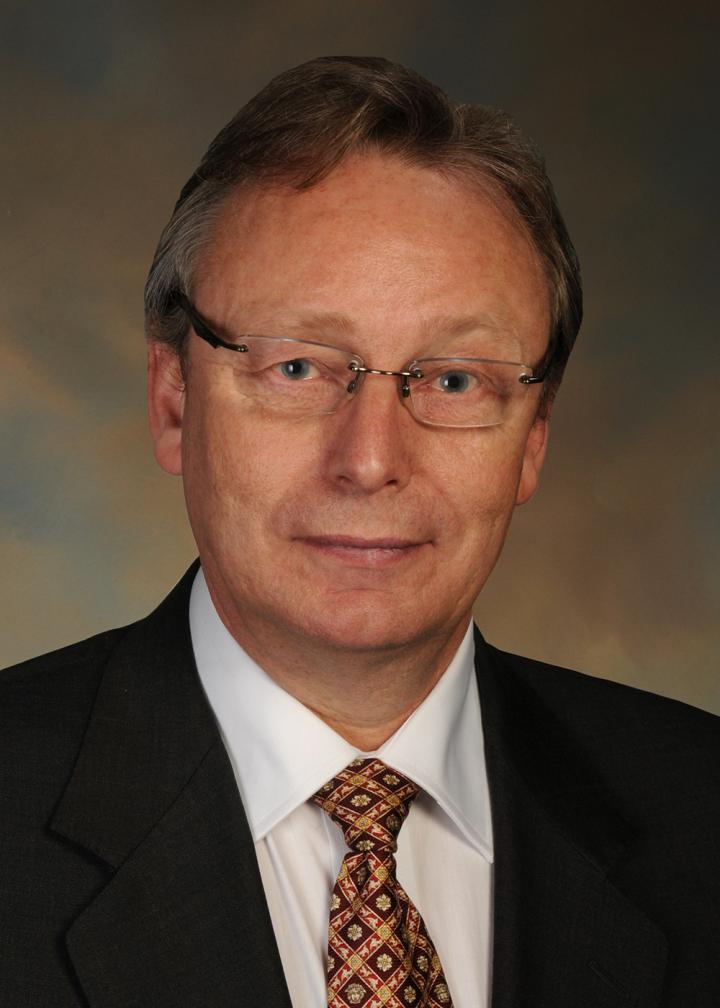 LA JOLLA, CA - September 3, 2015 - Scientists at The Scripps Research Institute (TSRI) have received a grant of nearly $4.5 million--with the possibility of up to $10 million including outsourced studies--from the National Institute of Neurological Disorders and Stroke of the National Institutes of Health (NIH) to complete preclinical studies on a new anti-migraine drug candidate.
"Migraine is the world's most common neurological disorder, and the number one trigger for migraine is stress," said TSRI Professor Ed Roberts, who will direct the project with TSRI Professor Hugh Rosen, a long-time colleague and collaborator.
"It is spectacular that NIH has chosen to support this team of drug discoverers," said Dale Boger, chair of the Department of Chemistry and Richard and Alice Cramer Professor of Chemistry at TSRI, "and on such an important problem."
This new research program has its roots in primary "hit" molecules identified at the TSRI Molecular Screening Center at Scripps Florida, while supported by the NIH Molecular Libraries Program. This "hit" underwent a rigorous optimization process in the Scripps California laboratories of Roberts and Rosen. Intriguingly, the new drug candidate acts on protein targets that are intimately involved with the body's stress mechanisms. This activity led the researchers to consider it as a treatment for stress-induced migraine.
Work done at TSRI and with collaborators at the University of Arizona have shown already that the compound is fully active when given orally, and Roberts said it may be possible to turn it into a once-a-day pill that actually prevents migraine onset--instead of just treating symptoms.
Roberts and Rosen have a history of bringing drug candidates all the way to clinical trials. In another project, they worked together to identify and develop a drug candidate, now called ozanimod, currently in Phase III clinical trials with Receptos Inc. as a treatment for multiple sclerosis and ulcerative colitis. Receptos was recently acquired by the company Celgene for $7.23 billion.
"Ed and Hugh have an impeccable track record of translating their discoveries in basic science into drugs that impact patients in the clinic," said Boger.
The team, which includes collaborators at the University of Arizona, has also been offered access to resources at the NIH's National Institute on Drug Abuse and National Institute on Alcohol Abuse and Alcoholism.
"The NIH has been wonderful in supporting us," said Roberts. "And I think it's because we have such a strong team putting this together." He added that TSRI studies also suggest a role for this new compound in treating other stress-related disorders such as depression, anxiety and even drug addiction.
The grant, number 1UH2NS093030, was made as part of the NIH's Blueprint Neurotherapeutics Network, which aims to generate novel compounds and data on their activity, toward the goal of discovering and developing new drugs that will ultimately be commercialized and benefit the public.
###
---