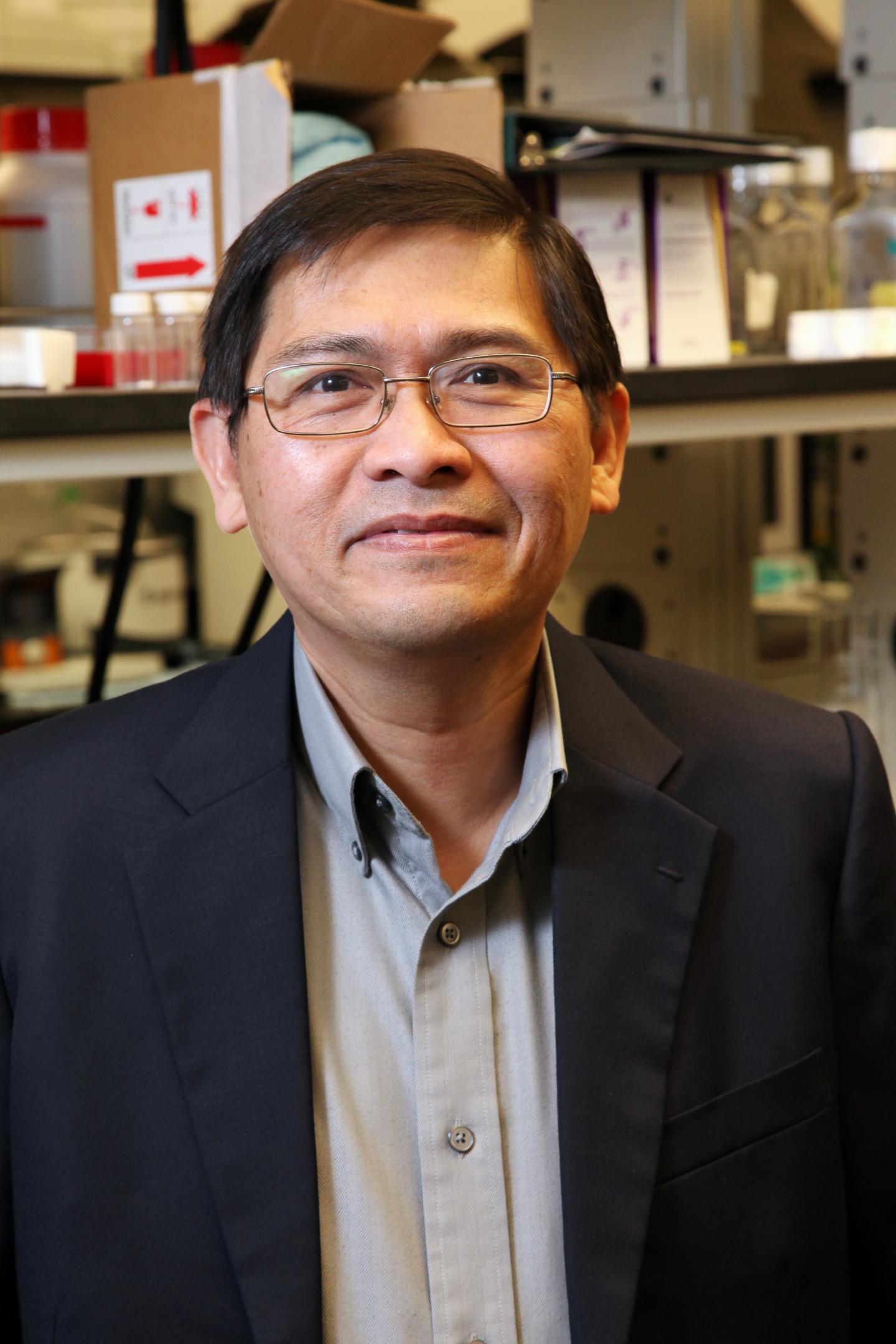 January 14, 2020 - Anson Ong, Ph.D., Associate Dean of Administration and Graduate Programs at the UTSA College of Engineering, has been elected to the International College of Fellows of Biomaterials Science and Engineering. He will be recognized at the World Biomaterials Congress in Glasgow in May.
The honor of the status of Fellow, Biomaterials Science and Engineering (FBSE) is offered to individuals who are recognized for their outstanding contribution to biomaterials research, education and service. Fellows are those who, through word and deed, foster advancements of the biomaterials field and support its professional development as a practical and intellectual endeavor.
Ong's primary research programs focus on modifications and characterization of implant biomaterial surfaces for dental and orthopedic applications, tissue engineered bioceramic scaffolds, protein-biomaterials interactions, and bone-biomaterials interactions.
"Dr. Ong is such an important part of the College of Engineering, where he has dedicated countless hours to the service of our faculty and students," says JoAnn Browning, Ph.D., dean of the College of Engineering. "It is wonderful to see his academic prowess also recognized by such a prestigious organization and we are very proud to have him as a colleague at UTSA."
This recognition is being given by The Society for Biomaterials, a multidisciplinary society of academic, healthcare, governmental and business professionals dedicated to promoting advancements in all aspects of biomaterial science, education and professional standards to enhance human health and quality of life.
In 2019, Ong was elected Fellow of the Biomedical Engineering Society.
###
---