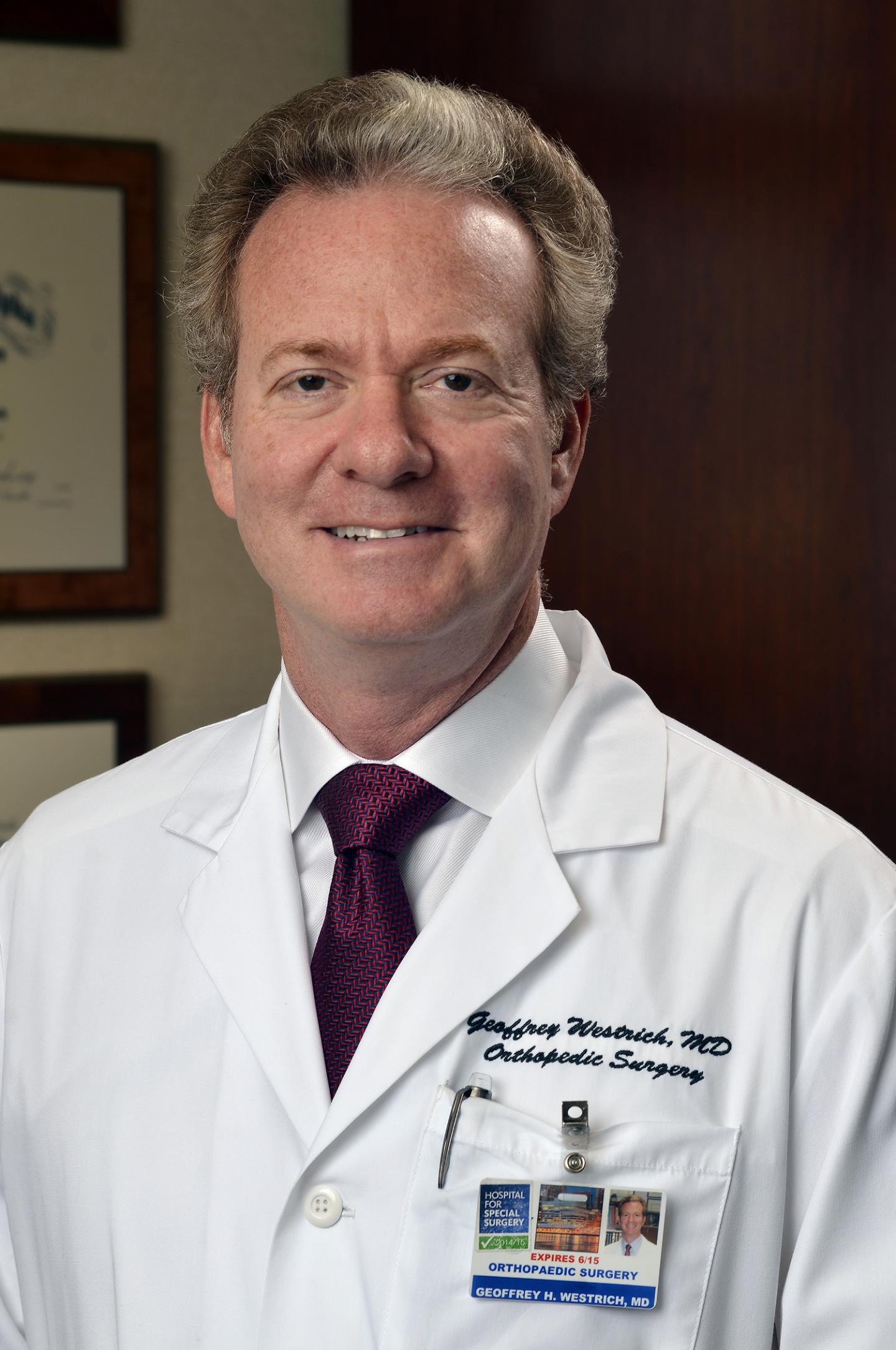 Hip replacement surgery is highly successful in relieving pain, restoring mobility and improving quality of life. More than 330,000 procedures are performed each year in the United States, and that number is expected to almost double by the year 2030.
As with all surgical procedures, the possibility of a complication exists, and dislocation is the most common problem. The risk of dislocation is higher in patients who have had a second hip replacement, known as revision surgery. Some people need a revision surgery many years after their first hip replacement when the original implant wears out. Hip instability after joint replacement is another reason a patient might need a revision surgery.
Research conducted by Dr. Geoffrey Westrich and colleagues at Hospital for Special Surgery and other joint replacement centers indicates that a newer type of artificial hip known as a "modular dual mobility" implant could be a good option for patients who need a revision surgery. Their study was presented at the annual meeting of the American Association of Hip and Knee Surgeons in Dallas this month.
"Although the concept of dual mobility was originally developed in France in the 1970s, the technology is relatively new in the United States," says Dr. Westrich, director of research of the Adult Reconstruction and Joint Replacement Service at HSS. "Our study found that the newer technology with modular dual mobility components offered increased stability, lowering the risk of dislocation, without compromising hip range of motion in patients having a revision surgery."
"Dual mobility" refers to the bearing surface of the implant - where the joint surfaces come together to support one's body weight. A hip replacement implant is a ball-in-socket mechanism, designed to simulate a human hip joint. Typical components include a stem that inserts into the femur (thigh bone), a ball that replaces the round head of the thigh bone, and a shell that lines the hip socket.
Modular dual mobility implants provide an additional bearing surface compared to a traditional implant. With the dual mobility hip, a large polyethylene plastic head fits inside a polished metal hip socket component, and an additional smaller metal or ceramic head is snap-fit within the polyethylene head.
"Currently, there are few large-scale outcome studies on the modular dual mobility device in revision hip replacement," Dr. Westrich noted. "We set out to determine the rate of dislocation and the need for another surgery following revision hip replacement using this implant and report on the functional outcomes."
The study included 370 patients who underwent revision hip replacement with the dual mobility implant between April 2011 and April 2017. The average patient age at the time of surgery was 65.8 years. Clinical, radiographic and patient reported-outcome information was collected.
To be included in the final report, patients needed to be seen for follow-up for at least two years after their surgery, and the average follow-up was 3.3 years. "At the latest follow-up, we found that surgery with the dual mobility implant resulted in a very low rate of instability for the revision patients, namely 2.9 percent, with good functional improvement and a low rate of reoperation," Dr. Westrich noted. "While longer-term follow-up is needed to fully assess the newer device, in our study there was clearly a benefit provided by the dual mobility implant in the first few years following revision surgery."
###
About Hospital for Special Surgery (HSS)
HSS is the world's leading academic medical center focused on musculoskeletal health. At its core is Hospital for Special Surgery, nationally ranked No. 1 in orthopedics (for the ninth consecutive year) and No. 3 in rheumatology by U.S.News & World Report (2018-2019). Founded in 1863, the Hospital has one of the lowest infection rates in the country and was the first in New York State to receive Magnet Recognition for Excellence in Nursing Service from the American Nurses Credentialing Center four consecutive times. The global standard total knee replacement was developed at HSS in 1969. An affiliate of Weill Cornell Medical College, HSS has a main campus in New York City and facilities in New Jersey, Connecticut and in the Long Island and Westchester County regions of New York State. In 2017 HSS provided care to 135,000 patients and performed more than 32,000 surgical procedures. People from all 50 U.S. states and 80 countries travelled to receive care at HSS. In addition to patient care, HSS leads the field in research, innovation and education. The HSS Research Institute comprises 20 laboratories and 300 staff members focused on leading the advancement of musculoskeletal health through prevention of degeneration, tissue repair and tissue regeneration. The HSS Global Innovation Institute was formed in 2016 to realize the potential of new drugs, therapeutics and devices. The culture of innovation is accelerating at HSS as 130 new idea submissions were made to the Global Innovation Institute in 2017 (almost 3x the submissions in 2015). The HSS Education Institute is the world's leading provider of education on the topic on musculoskeletal health, with its online learning platform offering more than 600 courses to more than 21,000 medical professional members worldwide. Through HSS Global Ventures, the institution is collaborating with medical centers and other organizations to advance the quality and value of musculoskeletal care and to make world-class HSS care more widely accessible nationally and internationally.
---