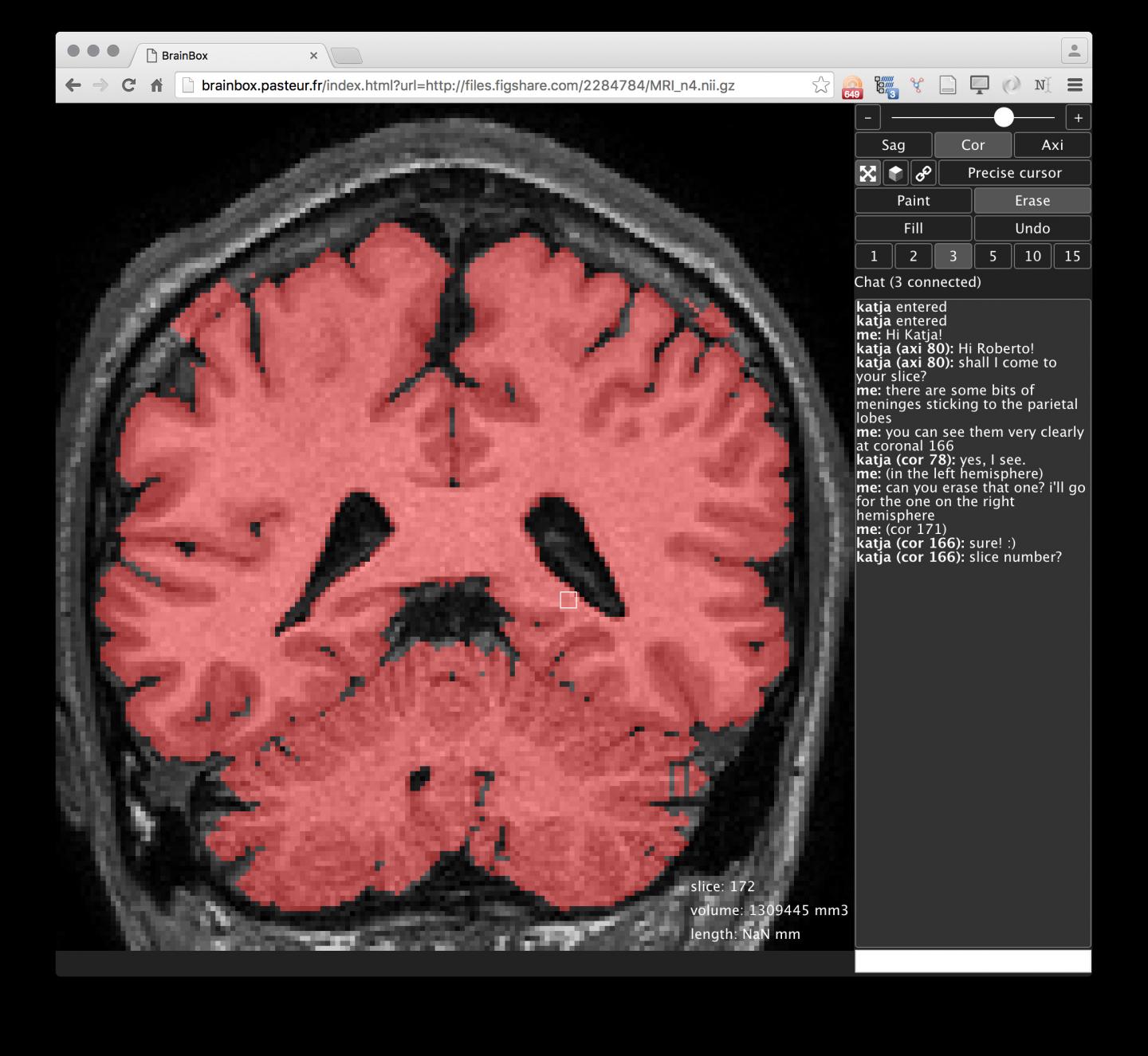 Despite the abundance of digital neuroimaging data, shared thanks to all funding, data collection, and processing efforts, but also the goodwill of thousands of participants, its analysis is still falling behind. As a result, the insight into both mental disorders and cognition is compromised.
The Open Neuroimaging Laboratory framework, promises a collaborative and transparent platform to optimise both the quantity and quality of this invaluable brain data, ultimately gaining a greater insight into both mental disorders and cognition.
The project was submitted for the Open Science Prize competition by Katja Heuer, Max Planck Institute for Human Cognitive and Brain Sciences, Germany, Dr Satrajit S. Ghosh, Massachusetts Institute of Technology (MIT), USA, Amy Robinson Sterling, EyeWire, USA, and Dr Roberto Toro, Institut Pasteur, France. Amongst 96 submissions from all around the globe, it was chosen as one of six teams to compete in the second and final phase of the Prize.
Simply having access and being able to download brain magnetic resonance imaging (MRI) data is not enough to reap all potential benefits. In order for it to be turned into insight and knowledge, it needs to also be queried, pre-processed and analysed, which requires a substantial amount of human curation, visual quality assessment and manual editing. With research being rather patchy, a lot of efforts are currently redundant and unreliable.
On the other hand, the Open Neuroimaging Laboratory aims to aggregate annotated brain imaging data from across various resources, thus improving its searchability and potential for reuse. It is to also develop a tool that will facilitate and encourage the creation of distributed teams of researchers to collaborate together in the analysis of this open data in real time.
"Our project will help transform the massive amount of static brain MRI data readily available online into living matter for collaborative analysis," explain the researchers.
"We will allow a larger number of researchers to have access to this data by lowering the barriers that prevent their analysis: no data will have to be downloaded or stored, no software will have to be installed, and it will be possible to recruit a large, distributed, group of collaborators online."
"By working together in a distributed and collaborative way, sharing our work and our analyses, we should improve transparency, statistical power and reproducibility," they elaborate. "Our aim is to provide to everyone the means to share effort, learn from each other, and improve quality of and trust in scientific output."
Having already developed a functional prototype of the BrainBox web application, which provides an interactive online space for collaborative data analyses and discussions, the team will now turn it into a first version with an improved user experience, stability and documentation. Planned for the Open Science Prize Phase 2 are furthering the type of analyses and exploring the development of interfaces for database-wise statistical analyses.
In the spirit of the competition, the scientists have decided to release their code open source on GitHub to facilitate bug fixes, extension and maintainability.
###
Original source:
Heuer K, Ghosh S, Robinson Sterling A, Toro R (2016) Open Neuroimaging Laboratory. Research Ideas and Outcomes 2: e9113. doi: 10.3897/rio.2.e9113
About Research Ideas and Outcomes (RIO):
The mission of RIO is to catalyse change in research communication by publishing ideas, proposals and outcomes in order to increase transparency, trust and efficiency of the whole research ecosystem. Its scope encompasses all areas of academic research, including science, technology, the humanities and the social sciences.
The journal harnesses the full value of investment in the academic system by registering, reviewing, publishing and permanently archiving a wider variety of research outputs than those traditionally made public: project proposals, data, methods, workflows, software, project reports and research articles together on a single collaborative platform offering one of the most transparent, open and public peer-review processes.
About BrainBox:
BrainBox is a prototype web application developed by the group of applied and theoretical neuroanatomy at the Institut Pasteur for the open neuroimaging laboratory. BrainBox allows to visualise and segment collaboratively any brain MRI dataset available online. Segmentations are automatically saved and can be downloaded as Nifti files or triangular meshes. Point BrainBox to your own Nifti data, or try data catalogues created by the community.
About the Open Science Prize:
The Prize provides funding to encourage and support the prototyping and development of services, tools or platforms that enable open content - including publications, datasets, codes and other research outputs - to be discovered, accessed and re-used in ways that will advance discovery and spark innovation. It also aims to forge new international collaborations that bring together open science innovators to develop services and tools of benefit to the global research community.
This first round of the Prize consists of a two-phase competition. For the first phase, international teams competed for funding to take new ideas for products or services to the prototype stage, or to further develop an existing early-stage prototype. Six prizes of $80,000 each have been awarded for teams to develop their innovation over a seven-month period. In the second phase, the phase I prize recipient judged to have the prototype with the greatest potential to advance open science will receive a prize of $230,000.
---
Journal
Research Ideas and Outcomes