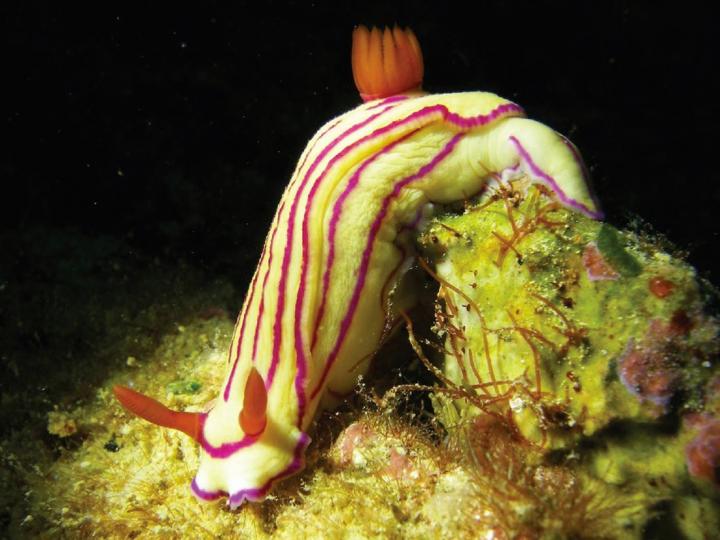 Under the California sun in December, 2007, two entomologists - Prof Lyubomir Penev and Dr Terry Erwin - are having breakfast at the Entomological Society of America meeting taking place in San Diego, when an ambitious idea about launching a brand new scholarly journal in zoology strikes the former.
Thought-out as a publication venue "by scientists, for scientists", it would accelerate research in taxonomy, phylogeny, biogeography and evolution of animals by keeping up with the latest advancements of technology and academia at once, but, mostly, by remaining free to access for anybody anywhere in the world - something few academic publishers would call a top priority a decade ago. Next, the peer-reviewed open-access journal ZooKeys - the first Pensoft journal - was launched the following summer, on the awe-inspiring 4th of July.
Fast-forward ten years, 4103 published articles, 110,733 print pages, 45 newly described animal families, 650 genera and 8977 species, authored by a total of 5,720 researchers representing 131 nationalities, today the renowned ZooKeys celebrates its 10th anniversary at the top: as the second most prolific academic journal in zoology, and the most productive openly accessible one.
Plenty of impressive statistics and a review of key milestones and achievements are included in the Editorial by Editor-in-Chief Dr Terry Erwin, founder Prof Lyubomir Penev and Managing editor Prof Pavel Stoev in the anniversarial 770th journal issue published today.
In the issue, there are also eight papers providing novel findings about the amazing world of zoology and hinting at the modern and next-generation approaches yet to find a solid place in taxonomic research.
Amongst them is the first long-term study of mid-sized carnivores grown used to living next door to humans at highly urbanised sites at the heart of the Old continent. In their paper, which gives new hope for mammal diversity in densely populated Europe and urbanised areas in general, Klára Pyšková, Charles University and the Czech Academy of Sciences, and her team used a total of 73 modern automated infra-red camera traps to identify nine carnivore species, which call the outskirts of Prague their home: red fox, European badger, pine and stone martens, stoat, least weasel, European polecat, European otter and golden jackal. The study builds up on an earlier discovery of Klára's and her team, also published in ZooKeys. In 2016, her team was the first to record a living golden jackal in the Czech Republic, a finding you might have learnt about from that lovely cover of the BBC's Wildlife magazine.
Another golden-eyed discovery from the pages of the 770th issue is a new species of small shrub frog named Kurixalus yangi, described by scientists of the Chinese Academy of Sciences. Collected from western Yunnan, China, the authors hope that it is to draw further attention to its understudied genus.
As technology implemented in research evolves just as quickly as the 'smart' devices in our daily life, the team of Dr Michael Staab, University of Freiburg, proves the value and practicality of one such modern and high-tech tool: X-ray microtomography (micro-CT), and its use in alpha taxonomy. With the help of micro-CT, not only did the scientists manage to study the rarely collected ants of the subterranean genus Proceratium without causing the slightest damage to the specimens, but also produced complete micro-CT datasets, 3D rotation videos and 3D model images, all openly accessible via the international repository Dryad, which is only one of the data archiving options integrated with ZooKeys.
Further, the anniversarial journal issue announces a new genus of funnel weaver spiders from Southwest China, described to accommodate four previously unknown species of variably sized arachnids from Tibet and Yunnan; a new harvestman from southern Yunnan, China, which expands the known distribution of its genus with well over 2,700 km; two previously unknown leafroller moths inhabiting Bolivia and Venezuela; three colourful sea slugs from the Red Sea; and a total of 24 endemic Caspian gastropods retrieved from Pleistocene deposits along the Volga River north of Astrakhan (Russia).
Over the last few years, ZooKeys, along with the rest of Pensoft's journals was integrated with a lot of fancy and highly useful tools such as Altmetric and Dimensions to allow for a quick, yet detailed view into each article's impact in the public and academic domain alike.
Popular amongst both academics and laypeople, ZooKeys has been enjoying remarkable publicity from the world's top-tier media across platforms, the result of rigorous science communication practices.
Excellent examples for PR campaigns of recent years include the case of the moth species Neopalpa donaldtrumpi, published in January, 2017, which was named by Dr Vazrick Nazari after then US President-elect Donald Trump. According to the data provided by Altmetric, which records any mention of the article's DOI link across a myriad of sources, the study triggered as many as 964 tweets, made 124 headlines on international media, including The Washington Post, FOX News, CNN, BBC News, The Independent, The Huffington Post, Ria.RU, Gazeta.RU, Wired (Italy), Le Figaro, Die Welt, Spiegel, National Geographic Australia, The Japan Times and The Hindustan Times. In addition, Dr Vazrick Nazari got the chance to talk about his discovery on BBC Radio 5.
Then, there is the ant species Colobopsis explodens: an exploding ant which tears its own body apart, thus releasing a sticky toxic liquid in order to defend its colony against intruders. Apart from provoking witty headlines, such as The Guardian's: "T-ant-T: meet the exploding ants of Borneo", the research paper describing the 'selfless' insect was also tweeted 57 times. In fact, the 'tweeps' even came up with a special hashtag (#ExplodingAnts) to further enkindle discussions and engagements over the social media platform. A podcast with lead author Alice Laciny, showing the new species 'exploding' when confronted with a larger ant, was made available on BBC News. Unsurprisingly, the press release issued via the global news service EurekAlert! has been viewed 61,744 times.
Another widely publicised arthropod is the Johnny Cash tarantula, Aphonopelma johnnycashi - a large black species which had somehow remained unnoticed at the very heart of the USA. Discovered in California near Folsom Prison - a place best known from Cash's song "Folsom Prison Blues", it did not take long for discoverer Dr Chris Hamilton to think of the artist, apparently nicknamed the 'Man in Black'. In addition to a myriad of appearances in the top-tier media, the arachnid showed up live on Sky News in the hands of its humorous discoverer, while he was interviewed via Skype.
"These ten years of ZooKeys have been a remarkable science and publishing journey binding foundational taxonomy with advance publishing technology and data distribution interwoven with ecology, molecular biology, genomics, evolutionary biology, paleontology, behavioral science, and bioinformatics, combined with an enthusiastic and building mass media following," says Editor-in-Chief Dr Terry Erwin.
"In so doing, ZooKeys has become a magnet for authors wanting to tell their exciting natural history stories (many of which are truly astounding) in a technologically cutting-edge journal. I am absolutely thrilled to be part of it," he adds.
###
---