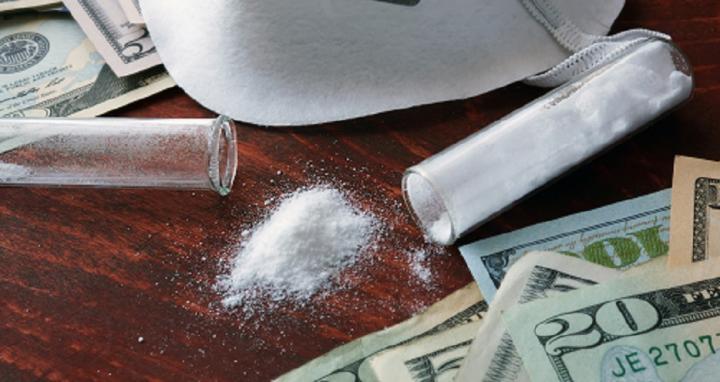 TUCSON, Ariz. - Large reductions in the numbers of cocaine users and methamphetamine users in the United States--so far lasting approximately eight years--occurred in association with government efforts that limited access to two commercially produced chemicals, according to a University of Arizona-led study.
In December 2006, the U.S. Drug Enforcement Administration implemented federal regulations restricting access to sodium permanganate, a chemical essential to the manufacture of cocaine.
In March 2007, Mexico, the primary source for methamphetamine in the United States, closed a chemical company accused of illicitly importing more than 60 tons of pseudoephedrine, a methamphetamine precursor chemical.
"Cocaine and methamphetamine production for international markets requires access to massive amounts of legally manufactured chemicals," said James Cunningham, PhD, a social epidemiologist with the Department of Family and Community Medicine at the University of Arizona College of Medicine - Tucson. "Disrupting that access can be expected to disrupt the drugs' availability and use."
Cocaine use in the United States changed little during the early 2000s, but it began a downward shift at the time of the sodium permanganate regulation. In association with that regulation, there was an estimated decrease of approximately 1.9 million past-year cocaine users--a drop of 32 percent--and 0.7 million past-month cocaine users, a decrease of 29 percent.
And between December 2006 and December 2014, the period examined following the sodium permanganate regulation, there was little or no rebound in the number of cocaine users.
Methamphetamine use in the United States also began a downward shift at the time of Mexico's March 2007 chemical company closure, which was followed by an estimated decrease of approximately half a million past-year methamphetamine users--a 35 percent decrease--and a decrease of a little more than a quarter-million past-month methamphetamine users, for a 45-percent decrease.
From March 2007 to December 2014, the period studied following closure of the chemical company, the number of methamphetamine users generally remained below pre-closure levels, although a partial recovery in the numbers may have occurred in 2013, the study found.
The study, "Essential/Precursor Chemicals and Drug Consumption: Impacts of U.S. Sodium Permanganate and Mexico Pseudoephedrine Controls on the Numbers of U.S. Cocaine and Methamphetamine Users," was published Aug. 17 in the British scientific journal Addiction. The findings complement previous studies by the UA-led team, which showed that chemical controls for cocaine and methamphetamine were associated with large reductions in the supply of those drugs in the United States.
"Strategies directed toward individual users--information campaigns and direct medical care, for example--have not yet fully addressed the public health problem of cocaine and methamphetamine misuse," Dr. Cunningham said. "Additional approaches are needed. Chemical controls are relatively inexpensive. And there's room to improve them through better international cooperation."
###
Other members of the study's research team were Lon-Mu Liu, PhD, of the National Taiwan University's Public Economics Research Center, and Russell Callaghan, PhD, of the Northern Medical Program, University of Northern British Columbia, Canada.
Addiction is a monthly international scientific journal publishing peer-reviewed research reports on alcohol, illicit drugs, tobacco and gambling as well as editorials and other debate pieces. Owned by the Society for the Study of Addiction, it has been in continuous publication since 1884. Addiction is the number one journal in the 2016 ISI Journal Citation Reports, ranking in the substance abuse category for both science and social science editions.
The paper, "Essential/precursor chemicals and drug consumption: Impacts of U.S. sodium permanganate and Mexico pseudoephedrine controls on the numbers of U.S. cocaine and methamphetamine users," is free to download for one month after publication from the Wiley Online Library, http://onlinelibrary.wiley.com/journal/10.1111/%28ISSN%291360-0443/earlyview; or by contacting Jean O'Reilly, editorial manager, Addiction, jean@addictionjournal.org, +44 (0)20 7848 0853.
About the UA College of Medicine - Tucson
The University of Arizona College of Medicine - Tucson is advancing health and wellness through state-of-the-art medical education programs, groundbreaking research, and advancements in patient care in Arizona and across the United States. Founded in 1967, the College ranks among the top medical schools in the nation for research and primary care and is leading the way in academic medicine through its partnership with Banner - University Medicine, a new division of one of the largest nonprofit health-care systems in the country. For more information: http://medicine.arizona.edu
About the University of Arizona Health Sciences
The University of Arizona Health Sciences is the statewide leader in biomedical research and health professions training. The UA Health Sciences includes the UA Colleges of Medicine (Phoenix and Tucson), Nursing, Pharmacy and Mel and Enid Zuckerman College of Public Health, with main campus locations in Tucson and the growing Phoenix Biomedical Campus in downtown Phoenix. From these vantage points, the UA Health Sciences reaches across the state of Arizona and the greater Southwest to provide cutting-edge health education, research, patient care and community outreach services. A major economic engine, the UA Health Sciences employs almost 5,000 people, has nearly 1,000 faculty members and garners more than $126 million in research grants and contracts annually. For more information: http://uahs.arizona.edu
---