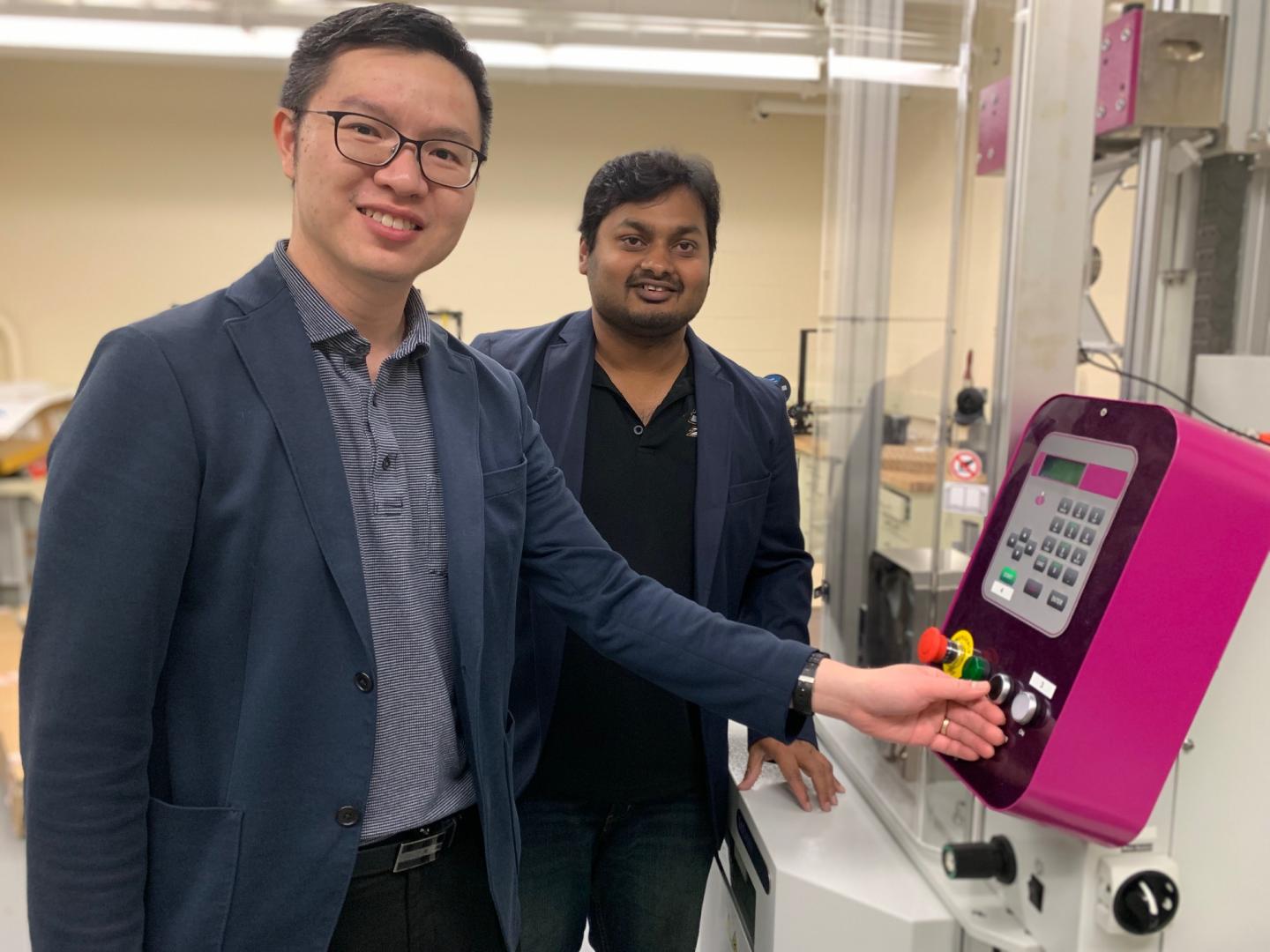 Maritime regulations and ship architecture have improved quite a bit since that freezing, deadly night in April 1912 when the RMS Titanic collided with an iceberg in the Atlantic Ocean.
Unfortunately, with global warming affecting the Arctic region, there could be a chance for a similar disaster.
Kwek Tze (KT) Tan, Ph.D., assistant professor of mechanical engineering in UA's College of Engineering, recently received a $150,000 grant from the Office of Naval Research to investigate the impact and behavior of specific materials used in the construction of military naval vessels in extreme low temperature Arctic conditions.
According to the National Snow and Ice Data Center, global warming has reduced the Arctic ice region by 50 percent in the last 30 years. This has resulted in new sea routes that are more efficient and economical to connect opposite ends of the globe, which has led to a significant increase in sea travel and transportation through the region.
As more ships sail through these freezing waters, there will likely be more impacts with iceburgs. The Arctic has a very harsh climatic condition (average temperature about negative 22 degrees Fahrenheit and lowest temperature about negative 94 degrees Fahrenheit). Materials used to build these vessels must be designed to withstand this extreme low temperature to transport people and goods safely through these harsh conditions.
"If we don't alter the makeup of these structures to withstand the cold, we're looking at another Titanic catastrophe," said Tan.
Tan and his team will study composite sandwich structures, which are used in the construction of many naval vessels due to their lightweight and high strength. They are fabricated by attaching two thin but stiff skins to a lightweight but thick core. The core material is normally low strength material, but its higher thickness provides the sandwich composite with high bending stiffness with overall low density.
However, current composite structures used in the manufacture of naval vessels are not designed for low temperature environments, the team has found.
"Our preliminary work shows that extreme low temperature has detrimental effect on the strength and integrity of composites," said Tan, who has been researching the durability of composite structures for 14 years. "Results from this work will provide the Office of Naval Research with fundamental understanding on how composite materials behave at low temperature environment and thus lead to new sandwich construction with enhanced dynamic performances for arctic region applications, benefiting the design of new generation naval vessels."
Research, conducted by Tan and his graduate assistant and Ph.D. student Mahfujul Khan, will incorporate experimental techniques such as impact dynamic characterization and non-destructive inspection analysis. The research will utilize state-of-the art technology available on campus, including the impact test machine (Instron CEAST 9350) and X-ray micro-computed tomography device (Nikon XTH320). Liquid nitrogen gas will be used to cool down sample composites in an environmental chamber, which can test at freezing Arctic temperatures.
###
---