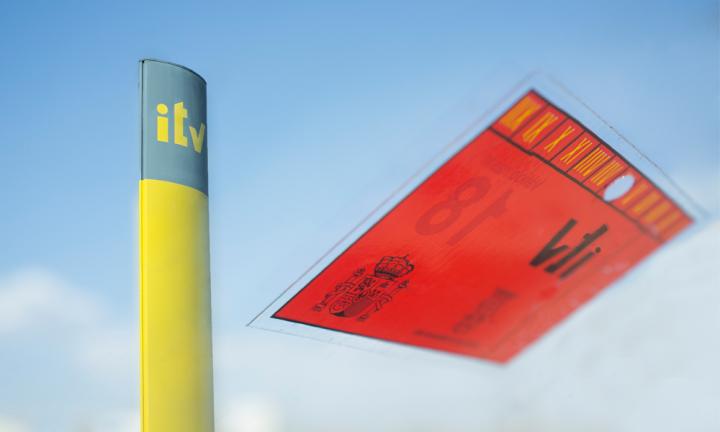 The study 'Contribution of MOTs to road safety and the protection of citizens' health and the environment,' conducted by the Motor Vehicle Safety Institute 'Duque de Santomauro' of Universidad Carlos III de Madrid, reveals that the Ministry of Transport tests (MOTs) prevent 133 deaths, nearly 12,000 injuries of differing severity and at least 17,700 traffic accidents a year.
The report has been presented today on UC3M's Madrid-Puerta de Toledo Campus, an act which involved the professor and director of UC3M's department of Mechanical Engineering, Vicente Díaz, as well as the president of the Spanish Association of Collaborative Entities of MOT Administration (abbreviation in Spanish: AECA-ITV), Luis Ángel Gutiérrez Pando.
The study also points out that if all vehicles on the road in 2016 had passed these obligatory tests, 8800 accidents, more than 7000 injuries and 81 deaths could have additionally been avoided. In economic terms, this would have meant a saving of around 290 million euros.
This report, which is an update of a previous one from 2012 and now includes an exhaust emissions analysis, underlines that MOTs also reduce exposure to atmospheric pollutants, which could prevent around 406 premature deaths every year. In economic terms, this means a saving of 485 million euros (resulting from the avoidance of deaths caused by air pollution). To this figure we would also have to add another 330 million euros that MOTs contribute to road safety in different ways, according to the data released in the study.
For the development of this report, the ISVA of UC3M has evaluated 20.28% of the 13,575,378 MOT tests carried out nationally on cars; 21.55% of the 969,867 carried out on motorcycles and mopeds; and 6.68% of the total number of tests carried out on the 3,374,714 light vehicles intended for the transportation of goods.
Older vehicles are the most unsafe and present a high number of serious defects, especially in the areas of lights and indicators, followed by axles, wheels, tyres and suspension. Furthermore, they are also the most damaging to the environment.
AECA-ITV reminds us that this study has been fuelled by social concern due to the continuous increase in the number of traffic accidents (23% from 2012 to 2016), the impact of pollutants produced by vehicles on citizens' health and the environment, and how MOTs can contribute to reducing this figure by guaranteeing the correct state and maintenance of these vehicles.
###
---