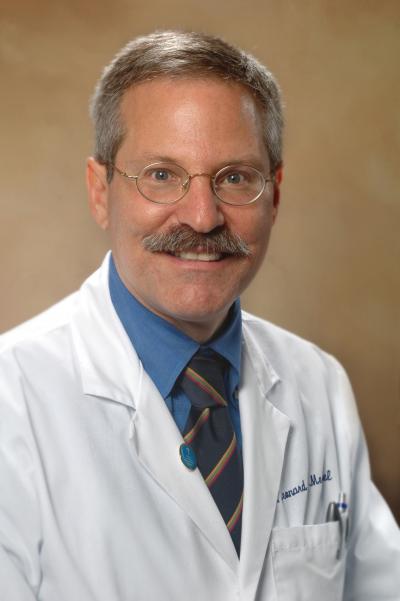 PROVIDENCE, R.I. -- A new study from Rhode Island Hospital shows that guidelines concerning testing patients for possible community-acquired pneumonia due to Legionella may underestimate the number of cases being seen by clinicians. The study found that if testing was only done in patients felt to be at increased risk of Legionnaires' disease based on such guidelines, more than 40 percent of Legionella cases could be missed based on this single-center study. The researchers suggest more widespread testing for Legionella in patients admitted to hospitals with pneumonia. The study is published in BMC Infectious Diseases and is now available online in advance of print.
Legionella is the bacteria that causes Legionnaires' disease, a dangerous and potentially fatal infectious disease. In the Infectious Diseases Society of American (IDSA) and the American Thoracic Society (ATS) community-acquired pneumonia guidelines, testing for the urine antigen of Legionella is recommended for patients with any of the following: severe pneumonia requiring intensive care unit admission, failure of outpatient antibiotics, active alcohol abuse, history of travel within previous two weeks, or pleural effusion.
Leonard Mermel, DO, medical director of the epidemiology and infection control department at Rhode Island Hospital, is the senior author of this retrospective study that identified nearly 4,000 patients with a primary or secondary diagnosis of pneumonia in an 18-month period. Of those patients, 35 percent had a Legionella urine antigen testing or had a Legionella culture performed. In addition, 44 percent of patients who had a bronchoscopy had a specimen sent for Legionella culture and/or had Legionella urine antigen testing. Of the patients with pneumonia due to Legionella, only 22 percent met the IDSA/ATC criteria recommending Legionella testing.
Mermel says, "This single-center study suggests that current recommendations for Legionella testing will result in missed cases. More widespread testing will identify additional cases allowing focused antimicrobial therapy and will alert public health officials of such Legionella cases".
Co-author Brian Hollenbeck, M.D., adds, "Legionella is a severe cause of community- and hospital-acquired pneumonias. We hope that this study will raise awareness of the need for more comprehensive Legionella testing in patients who are hospitalized with pneumonia."
###
Other researchers in the study with Mermel include Brian Hollenbeck, M.D., and Irene Dupont, RN, BSN, both of Rhode Island Hospital. Mermel's principal affiliation is Rhode Island Hospital, a member hospital of the Lifespan health system in Rhode Island, and direct financial and infrastructure support for this project was received through the Lifespan Office of Research Administration. The researcher also has an academic appointment at The Warren Alpert Medical School of Brown University. Mermel's lab is fully supported by Rhode Island Hospital and the Lifespan health system. Mermel is also a physician with University Medicine (www.umfmed.org) a non-profit, multi-specialty medical group practice employing many of the full-time faculty of the department of medicine of the Alpert Medical School.
About Rhode Island Hospital
Founded in 1863, Rhode Island Hospital (www.rhodeislandhospital.org) in Providence, R.I., is a private, not-for-profit hospital and is the principal teaching hospital of The Warren Alpert Medical School of Brown University. A major trauma center for southeastern New England, the hospital is dedicated to being on the cutting edge of medicine and research. The hospital receives nearly $50 million each year in external research funding and is home to Hasbro Children's Hospital, the state's only facility dedicated to pediatric care. It is a founding member of the Lifespan health system.
---
Journal
BMC Infectious Diseases