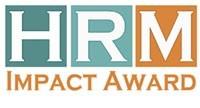 Bowling Green, Ohio Oct. 18, 2018 -- The Society for Industrial and Organizational Psychology (SIOP) and the Society for Human Resource Management (SHRM), along with their foundations, announced Amazon and PepsiCo as the winners of the 2018 Human Resource Management (HRM) Impact Award for their programs that affect internal and global hiring needs.
The HRM Impact Award is an international honor given by SIOP, SHRM, the SHRM Foundation and the SIOP Foundation that recognizes organizations with outstanding evidence-based HR management practices. The award promotes HR practices and initiatives that have been measured and determined successful through evidence-based, data-driven analyses.
PepsiCo is being awarded a 2018 HRM Impact Award for its project, "PepsiCo's Global Leadership Assessment & Development (LeAD) Program." The program has helped the company identify and develop internal talent, from early career to senior executives, as well as, focus on the future capabilities needed for success.
Amazon's winning project, "Simulation Strategy to Scale and Preserve the Candidate Experience" was designed to maintain a high hiring bar that would deliver innovative simulation-focused assessments for a wide variety of roles. The program helped the company surpass previous unmatched hiring needs while also preserving the candidate experience.
Anthem was awarded the 2018 HRM Impact Award Honorable Mention for their project, "Driving Workforce Productivity with People Analytics."
PepsiCo will receive its award at the Renaissance Baltimore Harborplace Hotel on Friday, Oct. 19 during SIOP's Leading Edge Consortium, "High Potential: Identifying, Developing, and Retaining Future Leaders," while Amazon will receive its award at the 34th Annual SIOP Conference at the Gaylord National Resort & Convention Center in Apr. 2019.
###
For details on this year's winners as well as previous winning organizations and initiatives, visit http://www.hrmimpactawards.org. Submissions for the 2019 HRM Impact Award will open Feb. 1, 2019 and remain open through Apr. 30, 2019.
MEDIA: For more information about attending the award presentations or to request an interview, contact Madeline Remley of SIOP at 419-353-0032 and mremley@siop.org or Vanessa Hill of SHRM Media Relations at 703-535-6072 and Vanessa.Hill@shrm.org.
About the Society for Human Resource Management
The Society for Human Resource Management (SHRM) is the world's largest HR professional society, representing 300,000 members in more than 165 countries. For nearly seven decades, the Society has been the leading provider of resources serving the needs of HR professionals and advancing the practice of human resource management. SHRM has more than 575 affiliated chapters within the United States and subsidiary o?ces in China, India and United Arab Emirates. Visit us at shrm.org.
About the Society for Industrial and Organizational Psychology
The Society for Industrial and Organizational Psychology (SIOP) is an international professional organization with an annual membership of more than 9,000 industrial-organizational (I-O) psychologists. SIOP's mission is to enhance human well-being and performance in organizational and work settings by promoting the science, practice, and teaching of I-O psychology. SIOP provides a platform for professionals to collaborate, implement, and evaluate solutions to workplace challenges. Visit SIOP at http://www.siop.org and follow us on Twitter at @SIOPtweets.
About the SHRM Foundation
The SHRM Foundation champions workforce and workplace transformation and inspires HR professionals to make it happen. A 501(c)(3) nonprofit affiliate of the Society for Human Resource Management (SHRM), the SHRM Foundation provides HR professionals with scholarships, opportunities, solutions and resources to create change in their organizations and their communities. The SHRM Foundation works to empower HR professionals to build inclusive organizations where all employees thrive and organizations achieve success. Visit us online at shrmfoundation.org.
About the SIOP Foundation
The SIOP Foundation provides financial support for the advancement of the field of I-O psychology. It is a structure through which members of SIOP and other donors can express their tangible support for the field with tax-deductible gifts. Visit http://www.siop.org/Foundation for more information about the SIOP Foundation and its awards, grants, and scholarship
---