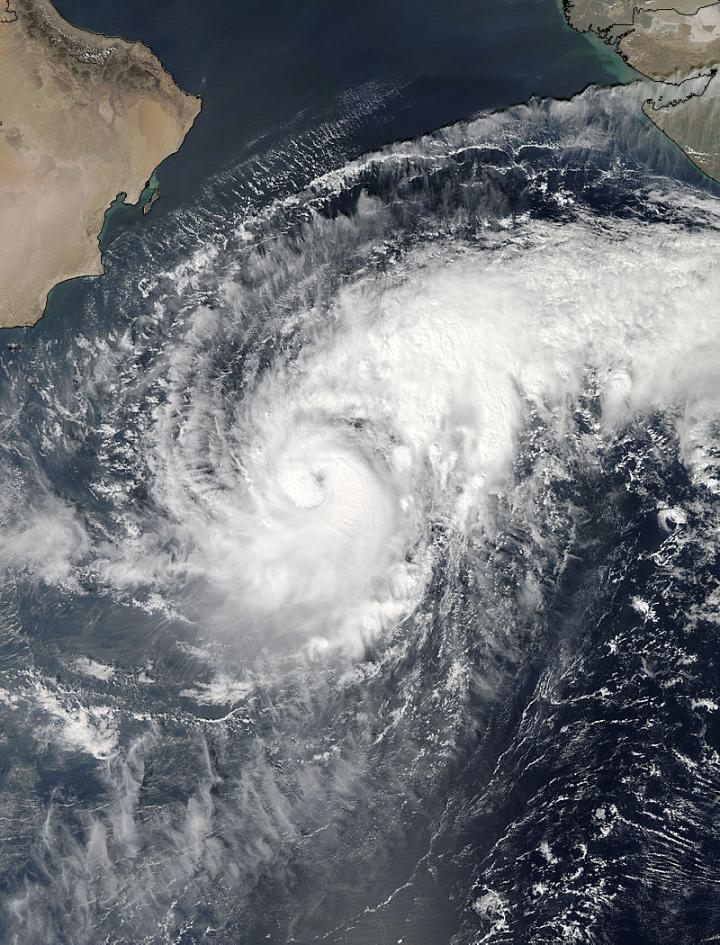 Tropical Cyclone 04A continues to intensify and had been renamed Tropical Cyclone Nilofar when NASA's Aqua satellite passed overhead on Oct. 27.
The MODIS instrument aboard Aqua captured a visible image of Nilofar that showed a ring of strong thunderstorms around the center of circulation and bands of thunderstorms wrapping into the low-level center from the east and west.
Nilofar attained hurricane strength on Oct. 27, when maximum sustained winds were near 75 knots (86 mph/139 kph) at 1500 UTC (11 a.m. EDT). Nilofar was centered near 15.2 north latitude and 62.2 east longitude, about 381 nautical miles south-southeast of Masirah Island and was crawling at 2 knots (3.73 mph/3.7 kph) to the west-northwest.
The Joint Typhoon Warning Center expects Nilofar to meander in a northerly direction for a couple of days before taking a more northwesterly path toward northwestern India where it is expected to make landfall on Oct. 31.
###
Rob Gutro
NASA's Goddard Space Flight Center
---