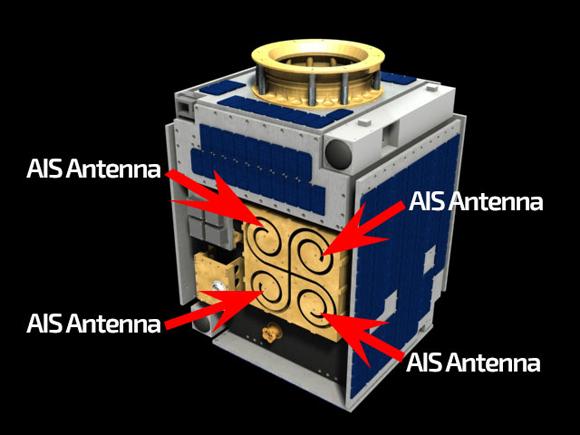 A one-of-a-kind communications device developed by researchers at the University of Waterloo is now orbiting the Earth as a central component of a microsatellite launched in Sriharikota, India on Tuesday to test new technologies in space.
The product of several years of work and refinement, the compact, sophisticated antenna for identifying and managing marine traffic is built into a Canadian Space Agency (CSA) satellite that is about the size of a household dishwasher.
A team led by engineering professor Safieddin Safavi-Naeini at the Centre for Intelligent Antenna and Radio Systems (CIARS) in Waterloo collaborated on the project with the CSA and COM DEV International (now Honeywell Canada) of Cambridge, which built the small but powerful microsatellite.
"The antenna was designed to perform with 100-per-cent reliability because there is no way to actually fix it once it is in space," said Safavi-Naeini. "Being trusted by these agencies was, of course, very important to us."
A key challenge for the Waterloo team was making the antenna - housed in a box about 35 centimetres square and five centimetres thick, and weighing less than two kilograms - small enough to go into space as part of the Maritime Monitoring and Messaging Microsatellite (M3MSat) project.
In addition to improving Canada's ability to track ships from space using technology known as the Automatic Identification System (AIS), the mission is testing devices to ensure data continuity and measure static electricity, and a new generic satellite platform design.
###
About the University of Waterloo
University of Waterloo is Canada's top innovation university. With more than 36,000 students we are home to the world's largest co-operative education system of its kind. Our unmatched entrepreneurial culture, combined with an intensive focus on research, powers one of the top innovation hubs in the world. Find out more at uwaterloo.ca
---