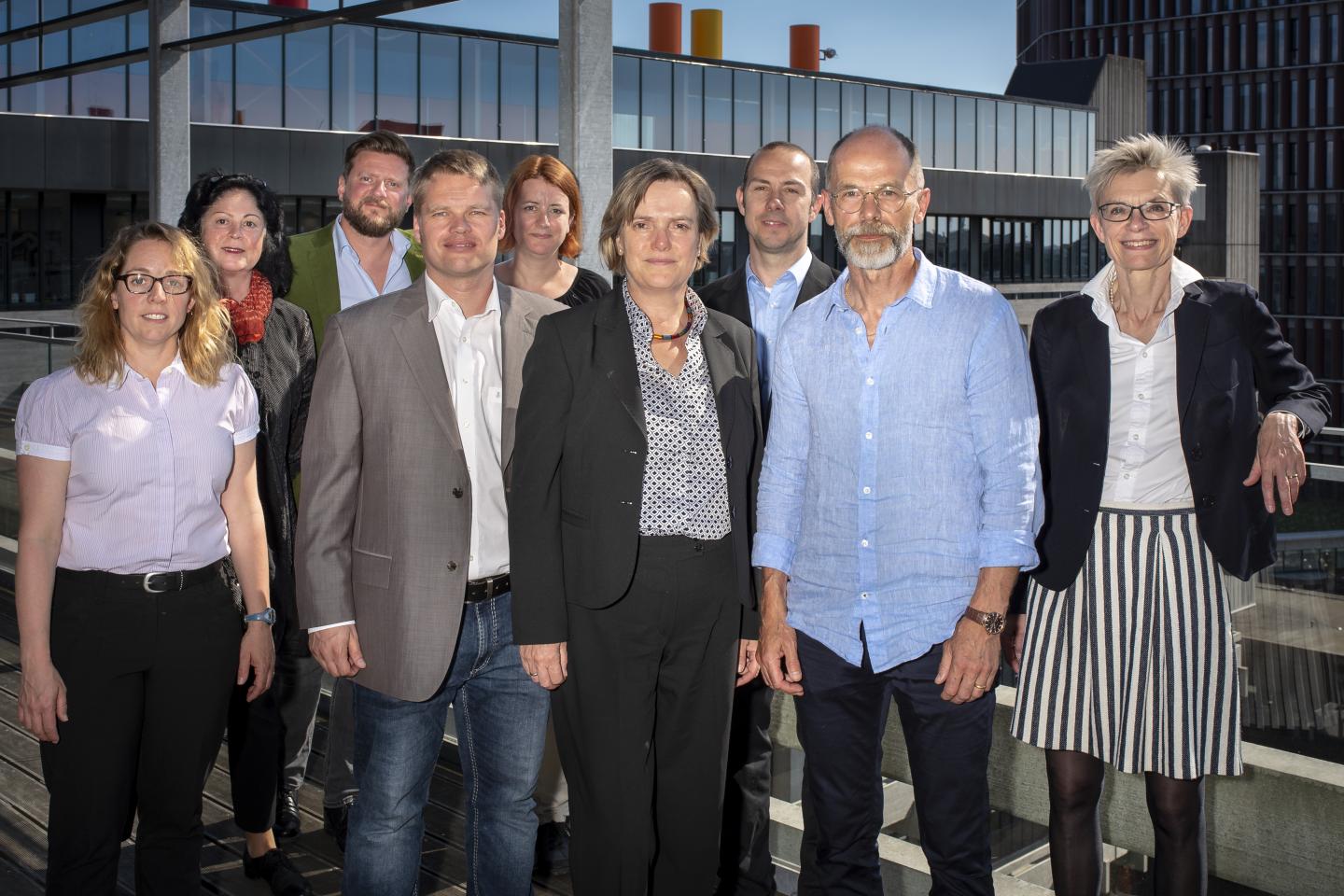 Through the establishment of a strong R&D platform for manufacturing of human pluripotent stem cell-derived pancreatic islet cells for future stem cell-based cell therapy of patients with severe forms of T1D, the cooperation offers a unique opportunity for advancement of translational stem cell diabetes research and therapy.
Diabetes is one of the primary worldwide health challenges. Patients with T1D suffer from a destruction of insulin-producing cells of the pancreas. There is currently no cure for the disease; however, cell therapy in the form of pancreatic islet transplantation can prevent uncontrolled fluctuations of blood sugar levels in patients with a severe form of the disease.
The ability of human pluripotent stem cells to self-renew and differentiate into pancreatic islet cells offers a unique, exogenous scalable source of islet cells for such cell therapy in T1D. Human pluripotent stem cell-derived insulin-producing beta cells have yet to be transplanted into patients, and the new collaboration between the University of Copenhagen and Helmholtz Zentrum München provides the essential steps to the first clinical trial.
A platform for translational research
The key element of the new alliance is a platform for translational research associated with the manufacture of cells, in a 'Good Manufacturing Practice' (GMP)-dedicated facility in Munich. This platform will provide scalable GMP-grade cell production, regulatory expertise, and the testing of stem cell-derived insulin-producing cells, thereby establishing an optimal, complementary arrangement for translational research and accelerating the planning of the first-in-man clinical trial using human pluripotent stem cell-derived insulin-producing beta cells.
"We believe that we are well on track with our efforts to develop a stem cell-based replacement therapy and that our latest breakthroughs will pave the way for initial clinical trials in patients with severe forms of T1D. It is all the more important for us to exchange ideas with other top diabetes researchers, and we are therefore delighted to be connected with Helmholtz Zentrum München - a beacon of excellence in diabetes research," says Professor and Executive Director of DanStem Henrik Semb.
At DanStem, Professor Semb leads a research group focused on the translation of basic research discoveries into new human pluripotent stem cell-based treatment of T1D. With the strategic partnership, he will also drive the Institute of Translational Diabetes Research at Helmholtz Zentrum München, the German Research Center for Environmental Health.
Partnership for the benefit of patients
Strategic alliances are indispensable in science, especially to bring together complementary expertise and capabilities for success in translational research. For DanStem and SUND the strategic alliance with Helmholtz Zentrum München is an important part of becoming a global leader in both basic and translational stem cell research. The partnership advances the development of treatment options for T1D, moving toward a more sustainable future in cell replacement therapy.
"At SUND strategic partnerships have always had a great significance. The importance of exchanging knowledge and expertise is crucial for developing groundbreaking research results. This collaboration will not only strengthen DanStem but also accelerate research in human pluripotent stem cells for the benefit of patients with severe forms of type 1 diabetes", says Dean Ulla Wewer.
Successful visit in Copenhagen
On May 23, representatives of Helmholtz Zentrum München met with colleagues from DanStem to discuss possible synergies in translational diabetes research. "In the course of this visit, we received fascinating insights into the work of our colleagues in Denmark," explains Dr. Martina Hansen who is heading the delegation of Helmholtz Zentrum München. "We are pleased that Semb will expand our excellent diabetes research by heading the new Institute of Translational Diabetes Research. Now, we will see to what extent further cooperation might follow."
###
Further Information
The Helmholtz Zentrum München, the German Research Center for Environmental Health, pursues the goal of developing personalized medical approaches for the prevention and therapy of major common diseases such as diabetes and lung diseases. To achieve this, it investigates the interaction of genetics, environmental factors and lifestyle. The Helmholtz Zentrum München is headquartered in Neuherberg in the north of Munich and has about 2,300 staff members. It is a member of the Helmholtz Association, a community of 18 scientific-technical and medical-biological research centers with a total of about 37,000 staff members. http://www.helmholtz-muenchen.de/en
Contact for the media: Department of Communication, Helmholtz Zentrum München - German Research Center for Environmental Health, Ingolstädter Landstr. 1, 85764 Neuherberg - Tel. +49 89 3187 2238 - E-mail: presse@helmholtz-muenchen.de
---