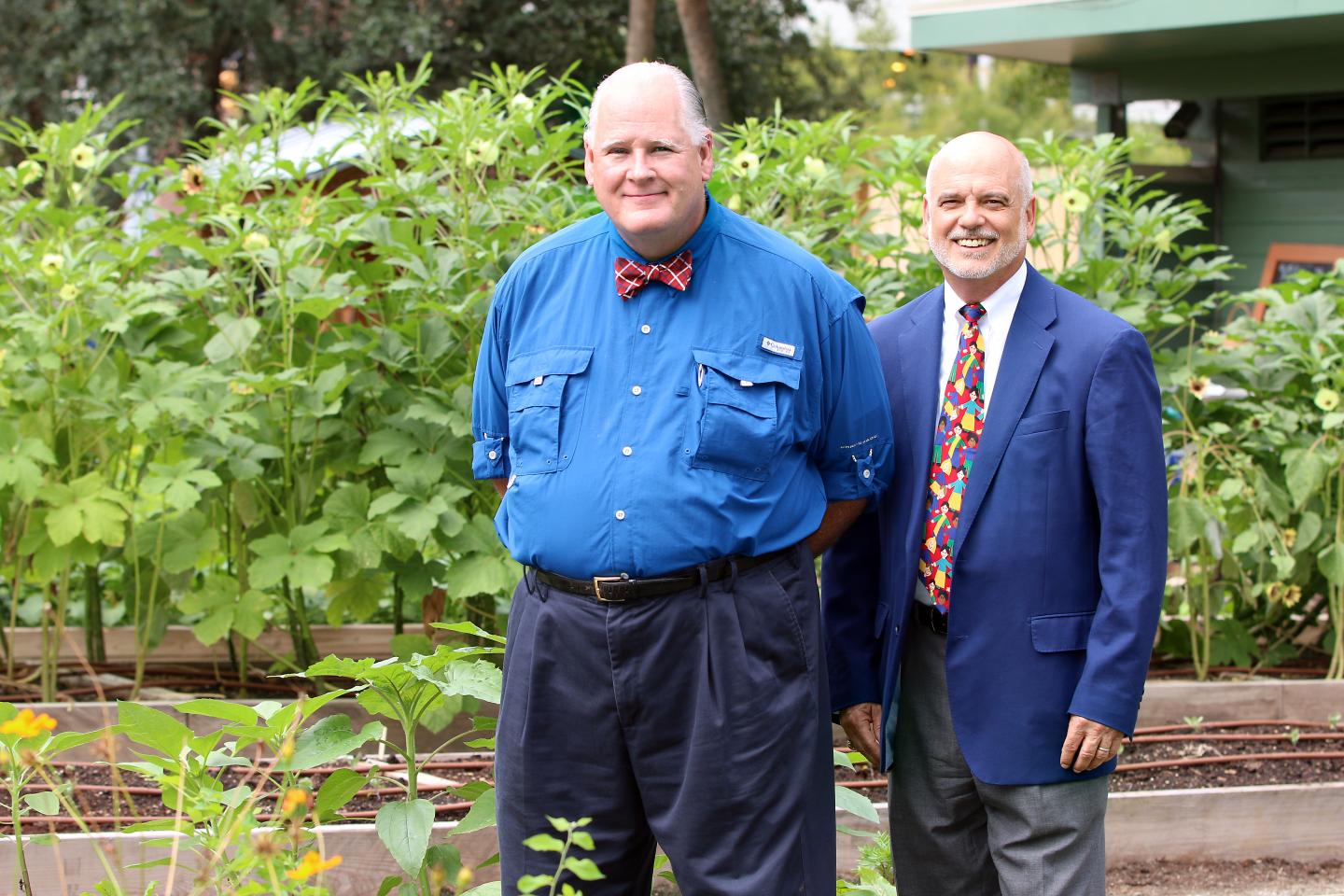 Our environment may be causing serious problems with lifelong implications for children, but a new national project that includes the Medical University of South Carolina may help change that.
Roger Newman, M.D., works as a researcher and obstetrician at MUSC Health. "There's an obesity epidemic, there's an epidemic of asthma, there's an epidemic of disorders like autism and attention deficit disorder," Newman said. "These aren't just inherited. Something's happening to our children in our environment."
John Vena, Ph.D., founding chairman of the MUSC Department of Public Health Sciences, is a co-principal investigator. He said only the first two years of funding have been awarded so far, but it has the potential to be the largest clinical translational study ever, in financial terms, for MUSC. MUSC's portion for the first two years combined has the potential to be about $9.6 million.
Vena said the study, part of an effort by the National Institutes of Health to document those factors, will track kids' health over a seven-year period. It's called the Environmental Influences on Child Health Outcomes Program, or ECHO. MUSC will serve as a coordinating center for part of the project known as the Exposure Contributors to Child Health Originating from National Fetal Growth Study.
The Exposure Contributors to Child Health Originating from National Fetal Growth Study team includes scientists from public health, obstetrics and pediatrics who will follow the children enrolled in the National Fetal Growth Study at 10 clinical centers throughout the U.S., including MUSC and Columbia University.NIH Director Francis Collins, Ph.D., said the researchers will try to ensure every baby has the chance to thrive. "ECHO will help us better understand the factors that contribute to optimal health in children."
Vena said the MUSC team is in very good company. The first year's overall funding for the ECHO Program is $157 million, which is spread out among 35 institutions nationally.
Over the course of the seven-year project, researchers with the MUSC and Columbia University-led part of ECHO will re-contact the 2,400 families involved in the National Fetal Growth Study and try to enroll the children in ECHO. The kids will become part of a panel of 50,000 children from diverse racial, geographic and socioeconomic backgrounds.
The ECHO Program will analyze existing data and follow the children over time to address the early environmental origins of ECHO's primary health outcome areas, which are:
Upper and lower airway disease
Obesity
Pre-, peri- and post-natal outcomes
Neurodevelopment
Each group will work with the others to combine data that are collected in a standardized way.
MUSC is involved in the ECHO Program because of the role it played in the multi-site fetal growth study, which established a standard for fetal growth that considered racial and ethnic differences. The data collected through the fetal growth study, including multiple ultrasounds on each baby, blood tests from the mothers and detailed pregnancy-related information, are being re-analyzed in the ECHO Program.
Newman, who was the principal investigator at MUSC for the fetal growth study, said it's an exciting opportunity. "We talked many times about how great it would be if we had the chance to follow up on the children as they got older, because there's no group of children in the country where anyone knows more about what happened to their moms and them during pregnancy."
The MUSC and Columbia University-led group has set three key goals. The researchers will:
Look at the mothers' environments during pregnancy, including their exposure to persistent environmental pollutants (POPs) and stress, along with what they ate and drank. They'll explore how those factors may be linked to the children's metabolic health and neurobehavioral outcomes.
Evaluate associations between fetal development and the later development of childhood obesity and neurobehavioral abnormalities. They'll look for maternal and fetal factors that may modify these associations.
Come up with new ways to predict the risk of childhood obesity and neurobehavioral symptoms. They'll base this on fetal development trajectories and in utero exposures.
Vena said the goal of ECHO is to gain a better understanding of environmental influences at each life stage.
"The main outcomes we're looking at are obesity, endocrine disruption, insulin resistance, that type of thing. Also in neurodevelopment, conditions such as attention deficit disorder, autism - all of that will be assessed."
The overall ECHO program is meant to provide significant information about which environmental factors might be affecting the health and wellness of the country's children so health care providers can offer better, more customized treatments and interventions for pediatric patients and contribute to better health and wellness for all children, Vena said.
"To have this many capable, brilliant researchers coming together in the interest of significantly determining what environmental risks are placing our children at most risk is a wonderful testament to the power of collective data and our determination to work together for the good of our nation's children."
###
For more information, contact ECHO-SFGS@musc.edu.
---