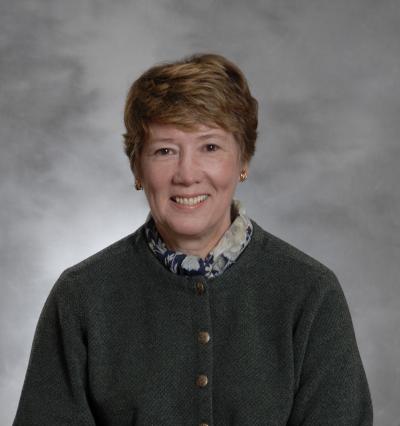 PHILADELPHIA – Nanoparticle delivery of diphtheria toxin-encoding DNA selectively expressed in ovarian cancer cells reduced the burden of ovarian tumors in mice, and researchers expect this therapy could be tested in humans within 18 to 24 months, according to a report in Cancer Research, a journal of the American Association for Cancer Research.
Although early stage ovarian cancer can be treated with a combination of surgery followed by chemotherapy, there are currently no effective treatments for advanced ovarian cancer that has recurred after surgery and primary chemotherapy. Therefore, the majority of treated early stage cancers will relapse.
"This report is definitely a reason to hope. We now have a potential new therapy for the treatment of advanced ovarian cancer that has promise for targeting tumor cells and leaving healthy cells healthy," said lead researcher Janet Sawicki, Ph.D., a professor at the Lankenau Institute for Medical Research.
Sawicki and colleagues at the Massachusetts Institute of Technology evaluated the therapeutic efficacy of a cationic biodegradable beta-amino ester polymer as a vector for the nanoparticle delivery of a DNA encoding diphtheria toxin suicide gene. These nanoparticles were injected into mice with primary or metastatic ovarian tumors.
To test the efficacy of this technique, the researchers measured tumor volume before and after treatment. They found that while treated tumors increased 2-fold, this was significantly less than the between 4.1-fold and 6-fold increase in control mice.
Furthermore, four of the treated tumors failed to grow at all, while all control tumors increased in size. Administration of nanoparticles to three different ovarian cancer mouse models prolonged lifespan by nearly four weeks and suppressed tumor growth more effectively, and with minimal non-specific cytotoxicity, than in mice treated with clinically relevant doses of cisplatin and paclitaxel.
Edward Sausville, M.D., Ph.D., an associate editor of Cancer Research and associate director for clinical research at the Greenebaum Cancer Center at the University of Maryland, said this report illustrates significant progress in targeted therapy.
"In oncology we have been studying ways to kill tumors for a long time, but much of this has run up against the real estate principle of location, location, location," he said. "In other words, an effective therapy is not effective if it cannot get to the target."
Sausville said a major accomplishment of this research is the multiple ways it can target ovarian cancer cells, as scientists were able to deliver diphtheria toxin genes, using a nanoparticle, to the actual tumor site (peritoneum) with a basis for selective activity in the cancer cells (how the toxin genes were regulated once inside the cells).
"A real plus of a cancer therapy like this is not just the functionality of the nanoparticle construct molecule, but the ability to deliver the toxin to the tumor cells," said Sausville, who agrees that inception of clinical trials could be just 18 months away.
###
Subscribe to the Cancer Research RSS feed: http://cancerres.aacrjournals.org/rss/recent.xml
Learn more about nanotechnology through the following podcast from CR, the AACR's magazine for patients, survivors and scientists:
http://www.crmagazine.org/archive/Crpodcasts/Pages/CancerNanotechnology.aspx
The mission of the American Association for Cancer Research is to prevent and cure cancer. Founded in 1907, AACR is the world's oldest and largest professional organization dedicated to advancing cancer research. The membership includes more than 28,000 basic, translational and clinical researchers; health care professionals; and cancer survivors and advocates in the United States and nearly 90 other countries. The AACR marshals the full spectrum of expertise from the cancer community to accelerate progress in the prevention, diagnosis and treatment of cancer through high-quality scientific and educational programs. It funds innovative, meritorious research grants. The AACR Annual Meeting attracts more than 17,000 participants who share the latest discoveries and developments in the field. Special conferences throughout the year present novel data across a wide variety of topics in cancer research, treatment and patient care. The AACR publishes six major peer-reviewed journals: Cancer Research; Clinical Cancer Research; Molecular Cancer Therapeutics; Molecular Cancer Research; Cancer Epidemiology, Biomarkers & Prevention; and Cancer Prevention Research. The AACR also publishes CR, a magazine for cancer survivors and their families, patient advocates, physicians and scientists. CR provides a forum for sharing essential, evidence-based information and perspectives on progress in cancer research, survivorship and advocacy.
---