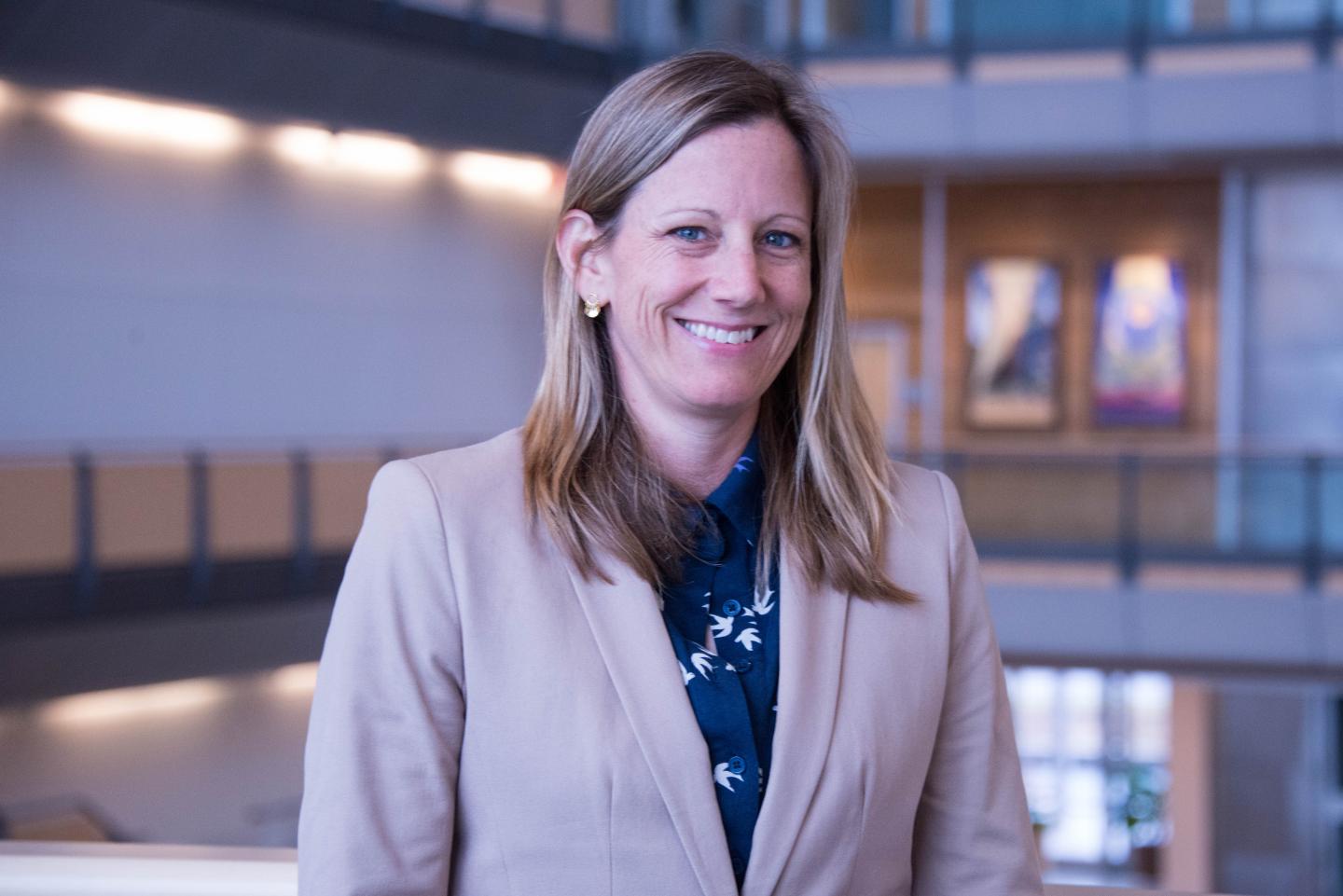 ST. LOUIS, MO, August 16, 2018 - The Donald Danforth Plant Science Center and Saint Louis University are pleased to announce that Allison Miller, Ph.D., professor of biology at Saint Louis University (SLU) and research associate at the Missouri Botanical Garden, will be appointed to a joint faculty position between the Danforth Center and SLU. Miller will serve as member and principal investigator at the Danforth Center, and her research program will be housed at the Center's Creve Coeur facilities. Miller's arrival signals an expansion of the Center's collaboration with the region's leading universities, including Washington University and the University of Missouri - Columbia.
Miller's research focuses on how perennial plants evolve in nature, how they withstand dynamic environmental stresses over the course of multiple years, and how they can be domesticated for use in agriculture. Perennial plants offer many potential benefits in agriculture, including season over season production and deep root systems to reduce erosion. Miller also studies mechanisms that shape phenotypic variation over space and time. Understanding ways to improve and better use perennial crops can contribute to food security and ecosystem stability.
"We are excited for Allison to join us as a joint faculty member with SLU," said Danforth Center president, Jim Carrington, Ph.D. "Allison's approach to understanding plant diversity and crop improvement using perennial plants is right in line with our focus on food and the environment. This partnership with SLU helps us expand our breadth and our impact."
Most agricultural systems are based on annual crops such as corn, wheat, and soybeans, which are grown from seeds each season. While perennial crops, like nut trees and grapevines, are widespread, they are rarely used for high acreage row crops. Miller's team focuses on current and emerging perennial crops and their wild relatives, documenting diversity in natural or cultivated populations. Among other outcomes, this work could help increase the prospects of perennial row crops with environmental benefits.
"I am delighted for the opportunity to bridge SLU and the Danforth Center through a joint appointment," said Miller. "This position will allow me to strengthen and diversify our research program on perennial plants, and to develop expanded research and training opportunities for SLU students. It is a joy to study plants and to share the wonder, importance, and potential of the plant world. I am thrilled to have the opportunity to do this in collaboration with SLU and the Danforth Center."
Miller's lab, which houses four SLU graduate students and trainees, now occupies recently built space at the Danforth Center. Miller anticipates growing the size of her lab and expanding collaborative projects with Danforth Center colleagues.
"Provost Brickhouse, President Carrington and I are thrilled to see this partnership move forward," said SLU Vice President for Research, Ken Olliff. "Both institutions believe that scientific discovery supports human flourishing and stewardship of natural resources. Our students and faculty will directly benefit from new research opportunities and access to some of the most innovative plant scientists in the world."
###
About The Donald Danforth Plant Science Center
Founded in 1998, the Donald Danforth Plant Science Center is a not-for-profit research institute with a mission to improve the human condition through plant science. Research, education and outreach aim to have impact at the nexus of food security and the environment and position the St. Louis region as a world center for plant science. The Center's work is funded through competitive grants from many sources, including the National Institutes of Health, U.S. Department of Energy, National Science Foundation, and the Bill & Melinda Gates Foundation. Follow us on Twitter at @DanforthCenter.
About Saint Louis University
Founded in 1818, Saint Louis University is one of the nation's oldest and most prestigious Catholic institutions. Rooted in Jesuit values and its pioneering history as the first university west of the Mississippi River, SLU offers nearly 13,000 students a rigorous, transformative education of the whole person. At the core of the University's diverse community of scholars is SLU's service-focused mission, which challenges and prepares students to make the world a better, more just place. For more information, visit slu.edu.
---