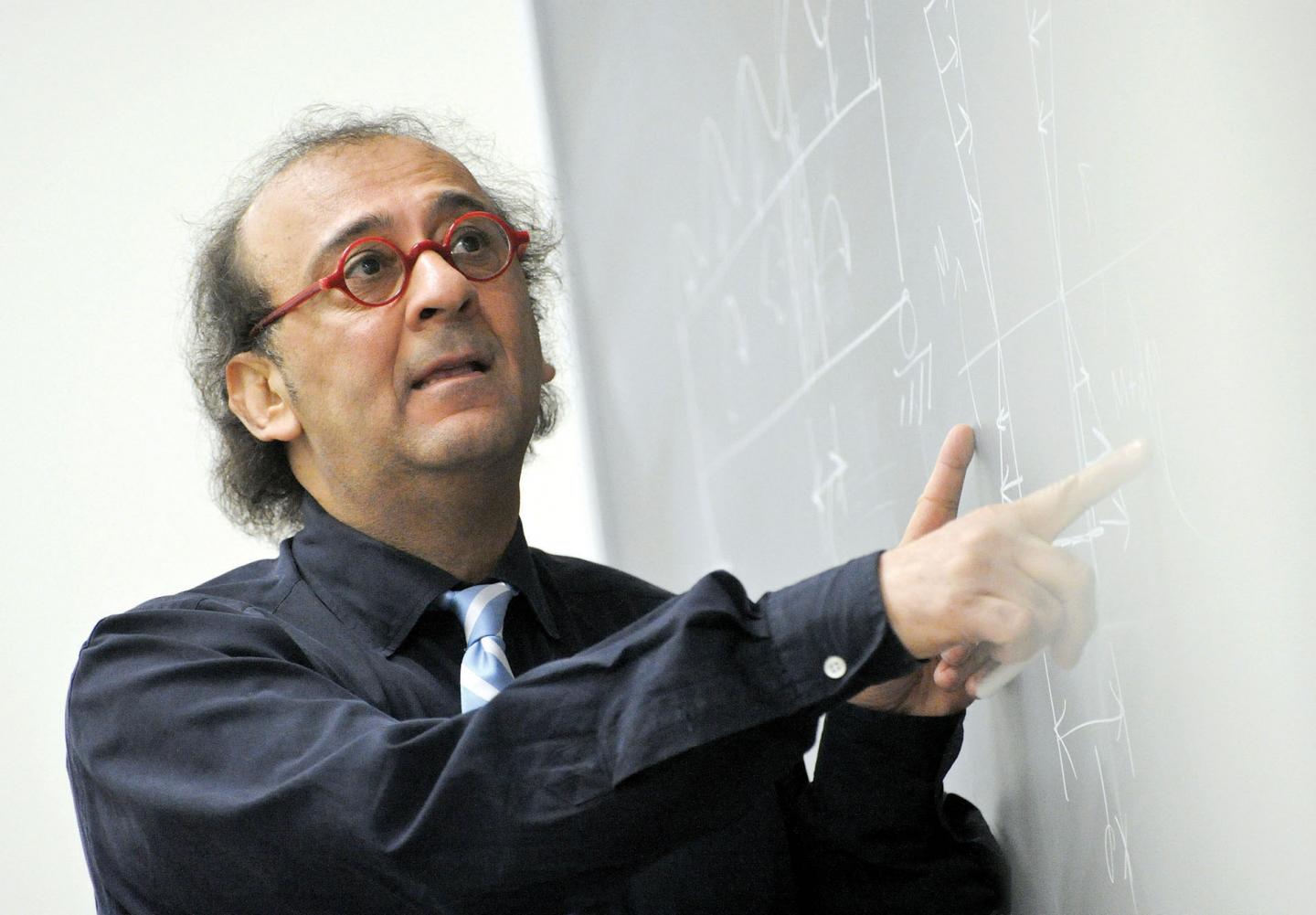 A University of Texas at Arlington civil engineer will model the behavior of large-diameter water transmission pipes' behavior in different types of soils to establish modeling standards that can be used by the industry in future infrastructure projects.
Ali Abolmaali, the chair of the UTA Department of Civil Engineering, and co-investigators Arash Emami and Himan Jalali will use a one-year, $200,000 Tarrant Regional Water District and Water Research Foundation tailored-collaboration grant to gain an understanding of the best method of modeling large water pressure pipes reaction when laid in various backfill materials with differing depths of soil above them.
TRWD has funded several research projects with UTA on large pipe design. Previous work by TRWD and UTA has resulted in development of a comprehensive, robust, nonlinear finite element model. This model was verified by soil box testing and experimental field tests conducted at the Rolling Hills Booster Pump Station in Fort Worth and by measurements of actual installations.
"What our data will show will serve as a template for future construction standards when using these kinds of large-diameter pressure pipes," said Abolmaali, who also is the Tseng Huang Endowed Professor in civil engineering. "Modeling the behavior of pipes with different backfill is integral to making the infrastructure last and work to the best of its ability."
Future work, if the modeling proves successful, may lead to developing informed design equations to improve the reliability and economics of large diameter pipelines.
These pressure pipes are between 60 to 108 inches in diameter. Once the water provider places them in soil or backfill material, it is difficult to move or repair them.
"We have to get it right the first time," Abolmaali said. "This research will help us to be right. We have to be right because this is where people get their drinking water from."
Abolmaali will use 3-D computer modeling techniques to simulate the pipes behavior observed in various types of soil. In addition, Abolmaali's research will use tested material properties and methods of soil compaction from field installations to simulate pipe strain due to loading coupled with the pipe trench wall, and bedding and backfilling characteristics.
The Integrated Pipeline Project, a joint project developed by Dallas and TRWD, initiated this research. The IPL is a 149-mile pipeline of mostly l08-inch diameter pipes, which is now under phased construction by Dallas and TRWD from East Texas' Lake Palestine to Tarrant County's Benbrook Lake.
The soils in the IPL project area include shrink-swell soils which complicate pipeline design and construction. The IPL is being built in phases, allowing some parts of the IPL to be used for testing the model development of this project, creating an ideal situation for large pipe research.
A professional advisory group of leading academics, industry, design and owner engineers will review the data the research produces. This group will collaborate to determine the best method modeling, allowing designers to be confident that the mathematical simulations will represent the actual behavior of the pipe.
Peter Crouch, dean of the College of Engineering, said Abolmaali's project will have a tremendous impact on the North Texas region and could impact other water providers in the future.
"This research allows water providers and their contractors to build in the right way, a long-lasting, more sustainable way," Crouch said. "More importantly, it ensures the flow of drinking water for millions of people."
David Marshall, TRWD engineering and operations support director, said Abolmaali's project could confirm that the designs will ensure reliability while minimizing the cost for construction for the district and its users.
"Having reliable water transmissions pipelines is essential to Tarrant Regional Water District's s business," Marshall said. "Having a way to confidently simulate the pipe's behavior will ensure all parts of the design are correct before installation begins. Water transmission is a necessity for a growing North Texas and we need to make sure it's as reliable as possible."
###
The project directly relates to a main tenet of building sustainable urban communities, part of UTA's Strategic Plan 2020 Bold Solutions | Global Impact.
---