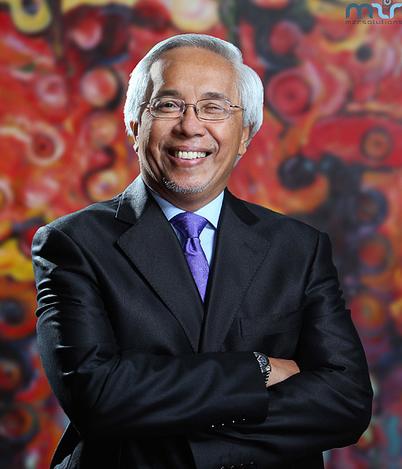 Kuala Lumpur -- In Muslim countries, how is academic freedom understood and applied? How effective are Islamic world universities at science research, education and public outreach and how could those functions be improved? To what extent do international university rankings influence government support policies?
Offering insights and recommendations on those questions and others is the mandate of an 11-member international Task Force on Science at Universities in the Muslim World, convened for the first time this week in Malaysia.
The group of eminent experts from seven countries is scheduled to report next June and will seek partners to implement its recommendations.
Chaired by Zakri Abdul Hamid, Science Advisor to Malaysia's Prime Minister and a member of the UN Secretary-General's Science Advisory Board, the Task Force is an initiative of Muslim-Science.com seeking "to jumpstart a serious discussion on critical issues and big questions at the intersection of science and religion within the Islamic World."
Says Prof. Zakri: "It is vitally important that the Islamic World critically evaluate its own weaknesses and strengths in this important area by bringing together a diverse group of experts and stakeholders and creating a discourse driven from inside. We hope this Task Force will find a consensus that leads to policy action across the Islamic World."
Nidhal Guessoum of the American University of Sharjah (UAE) is co-convenor of the Task Force with Mohd Yusoff Sulaiman, President and CEO of Malaysian Industry-Government Group for High Technology (MIGHT).
Hosted and supported by MIGHT, the Task Force is undertaken in partnership with the Islamic World Academy of Sciences (IAS) and the Malaysia Academy of Science (Akademi Sains Malaysia). It is funded in part by the John Templeton Foundation.
Says Prof. Guessoum: "The relative weakness of our institutions of higher learning, particularly in science, cannot be always attributed to lack of funding or inadequate administrative systems; pedagogy and other factors need to be investigated. This project is both highly pertinent and timely."
Adds Muslim-Science.com founder Dr. Athar Osama: "To now there has been virtually no conversation around highly important issues of science and society within the Islamic World. Without addressing these in a critical manner, we will continue to approach science in a piecemeal fashion without really making our mark in this area or benefiting from science development."
Task Force members:
Nadia M. Alhasani, United Arab Emirates. Dean, Women in Science and Engineering Program, The Petroleum Institute
Lee Yee Cheong, Malaysia. Chair, UNESCO International Science Technology and Innovation Centre
Mustafa El-Tayeb, Sudan. Vice-Chancellor, Future University
Ameenah Gurib-Fakim, Mauritius. Director, Centre for Physiotherapy Reseach
Jamal Mimouni, Algeria. Professor at the University of Mentouri, Constantine
Adil Najam, USA. Dean, School of Global Studies, Boston University
Dzukkifli Abdul Razak, Malaysia. President, International Association of Universities
Moneef Zou'bi, Egypt. Executive Director, Islamic World Academy of Sciences
Two eminent educators offering external perspective to the Task Force:
Bruce Alberts, USA. University of California at San Francisco; former President, US National Academy of Sciences; US National Medal of Science Laureate.
Michael Reiss, UK. University of London
The initiative aligns with Malaysia's Science2Action (S2A) initiative, launched in 2013 to enable the nation to reach developed nation status by 2020 and to sustain that growth beyond 2020 by capitalizing on science and technology.
###
MIGHT
The Malaysian Industry-Government Group for High Technology (MIGHT) is a not-for-profit company limited by guarantee under the purview of the Prime Minister's Department. MIGHT plays a key role in developing Malaysia's high technology for business through its role as a think-tank, private-public consensus building and business nurturing platforms. It is an organisation built on the strength of public-private partnership with more than 100 members, both local and international, from industry, government and academia.
Twitter: http://www.twitter.com/mightmalaysia;
Facebook: http://www.facebook.com/mightmalaysia
MUSLIM-SCIENCE.COM
Muslim-Science.Com is an online platform and portal dedicated to a revival of science and a scientific culture within the Islamic World. Muslim-Science.Com seeks to go beyond historical facts and comparisons to spotlight and address contemporary issues of policy and practice of science and innovation within the Islamic World that may not receive adequate attention in the international (western) scientific media. It also seeks to address specific challenges emanating from religious, cultural, or historical factors. Muslim-Science.Com aims to create a culture of dialogue, discourse, and critical inquiry that is crucial to the development of a scientific culture in the Islamic World.
http://muslim-science.com/task-force;
Facebook: https://www.facebook.com/MuslimScienceCom
Additional Contacts
Athar Osama,
+44 01483 901916
Hammad Khan
+92 33601 53984
editor@muslim-science.com
Nidhal Guessoum
+971 6 515 2512
nguessoum@aus.edu
Fatin Asmida
+603 8315 7807
asmida@might.org.my
---