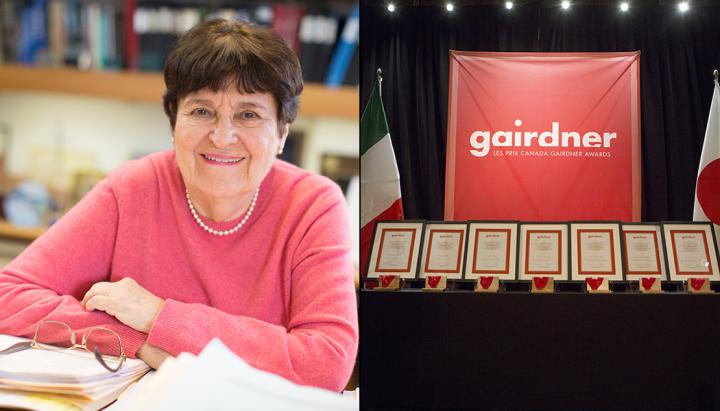 ROCKVILLE, MD - Susan Band Horwitz, Ph.D., has today been named one of seven winners of the 2019 Canada Gairdner Award, the country's highest scientific prize. A National Foundation for Cancer Research (NFCR) fellow whose work has been funded by our organization since 2000, she is one of five winners within the Award's international category recognizing seminal discoveries or contributions to biomedical science. Dr. Horwitz is being honored for "defining novel mechanisms of action and resistance of drugs of natural product origin, most significantly Taxol®, and promoting their use for treatment of cancer."
"Susan meticulously unraveled the mysteries of one of the world's most important cancer therapeutics, and we congratulate her on this tremendously prestigious recognition," said NFCR President and CEO Sujuan Ba, Ph.D., who formally nominated Dr. Horwitz for the Canada Gairdner International Award. "Our organization is honored to have been supporting her work for the past two decades. She continues to produce discoveries that contribute greatly to the global effort of fully addressing cancer."
A distinguished professor and Rose C. Falkenstein Chair in Cancer Research at the Albert Einstein College of Medicine in New York, Dr. Horwitz elucidated the mechanism of action of Taxol®, a natural product obtained from the yew tree. Specifically, she discovered and proved that the molecule, whose chemical name is paclitaxel, binds to microtubules in cells, stabilizing them, thereby leading to cell cycle arrest and subsequent tumor cell death. This body of work enabled the successful translation of the drug into the clinic, and it is now one of the most frequently prescribed medications in the world for the treatment of ovarian, breast and lung cancers.
Dr. Horwitz's current NFCR-funded work includes research into which tubulin proteins in the microtubules may have a role in resistance to Taxol, as well as efforts that may help predict which patients would be more likely to respond well to the treatment. Also, in collaboration with another NFCR fellow, the University of Pennsylvania's Amos B. Smith III, Ph.D., she is developing analogues of another natural product, discodermolide, a microtubule stabilizing agent which exhibits low toxicity. These may in the future serve as additional cancer treatments.
Canada Gairdner Awards have been granted annually for the past 60 years and are made by the Toronto-based Gairdner Foundation. The Canada Gairdner International Award is given to five individuals for outstanding international biomedical research, while the Canada Gairdner Wightman Award is given to an individual leader in Canadian medicine. The John Dirks Canada Gairdner Global Health Award recognizes a contribution to health in the developing world.
To date, 380 scientists have received a Canada Gairdner Award, 89 of whom have gone on to receive the Nobel Prize. Laureates receive a C$100,000 cash honorarium and this year will be formally recognized at a Thursday, October 24th, ceremony.
###
About the National Foundation for Cancer Research
The National Foundation for Cancer Research (NFCR) is a 501(c)(3) non-profit organization that provides scientists in the lab the funding they need to make and apply game-changing discoveries in cancer treatments, detection, prevention and, ultimately, a cure. It has distinguished itself in the cancer sector by emphasizing long-term, transformative research often overlooked by other major funding sources. With the help of more than 5.3 million individual donors over the last 46 years, NFCR has delivered more than $380 million in funding to public education and cancer research leading to several important, life-saving discoveries. For more information, visit http://www.nfcr.org.
A high-resolution version of the included image is available upon request (sources: Canada Gairdner Foundation, Albert Einstein College of Medicine and Della Rollins).
---