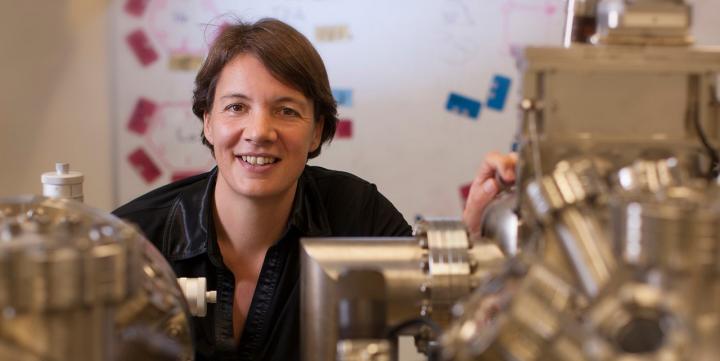 UNSW Sydney is proud of the early publication performance, influence and reach of its Nature Partner Journal npj Quantum Information, from advancing discovery to affecting public discourse.
At a time of the year when the Journal Citation ReportsTM are published, UNSW sees npj Quantum Information's inaugural Impact Factor in the context of a variety of journal-based metrics that provide a richer view of the journal's performance.
For 2016, the range of performance metrics, which are made available on the journal website, include:
2-year Impact Factor: 9.111
Immediacy Index: 1.560
Eigenfactor® score: 0.00060
Article Influence Score: 4.617
By making available a range of article-level metrics including social media shares, we wish, with our partner publisher Springer Nature, to encourage the shift toward assessment based on the scientific content of an article rather than solely on publication metrics of the journal in which it was published.
This promotes both responsible authorship practices and the provision of information about the specific contributions of each author.
The journal,
npj Quantum Information
(npjQI), covers a wide range of topics from quantum computing to quantum communications and quantum cryptography. It was also the first Nature Partner Journal to be based in Australia. npjQI Editor-in-Chief and UNSW Sydney quantum scientist Professor Michelle Simmons said: "The field of quantum information is growing very rapidly, and there has been a need for a high quality journal in this space." "The success of the journal is a testament to our phenomenal editorial and advisory boards, to our hard-working community of referees and to all the brilliant quantum researchers who have submitted manuscripts to us."
UNSW Dean of Science Professor Emma Johnston said: "UNSW leads the world in the race to build a quantum computer in silicon, and is also proud to be a leader in the global sharing of knowledge in this rapidly evolving field."
UNSW Deputy Vice-Chancellor (Research) Professor Nicholas Fisk was equally enthusiastic, highlighting: "This is a fantastic performance for a new journal
- testimony not only to this exponentially advancing field, but also to the vision and leadership of Professor Simmons and her editorial team."
Professor Simmons is an Australian Research Council Laureate Fellow, Director of the Australian Research Council Centre of Excellence for Quantum Computation and Communication Technology (CQC2T), and Scientia Professor of Science at UNSW. As a pioneer in quantum computing, she was recently awarded the Feynman Prize in Nanotechnology for work in 'the new field of atomic-electronics, which she created'.
The open access publication was launched by then Minister for Education Christopher Pyne and the first articles were published in October 2015.
Some of the most viewed and shared npjQI papers to date include:
Majorana zero modes and topological quantum computation
Demonstration of a quantum advantage in machine learning
Quantum algorithms: an overview
Building logical qubits in a superconducting quantum computing system
Quantum sampling problems, BosonSampling and quantum supremacy
Energy efficient quantum computing
###
Media contacts:
Prof Michelle Simmons | npjQI Editor-in-Chief | +612 9385 6313 | michelle.simmons@unsw.edu.au
Deborah Smith | UNSW Science media officer | +61 478 492 060 | deborah.smith@unsw.edu.au
Kristin O'Connell | CQC2T Communications Officer | +61 413 261 362 | k.oconnell@unsw.edu.au
npjQI Launch: http://newsroom.unsw.edu.au/news/science-technology/education-minister-launches-first-nature-partner-journal-australia and https://youtu.be/3jvKjSPMQzs
---
Journal
npj Quantum Information