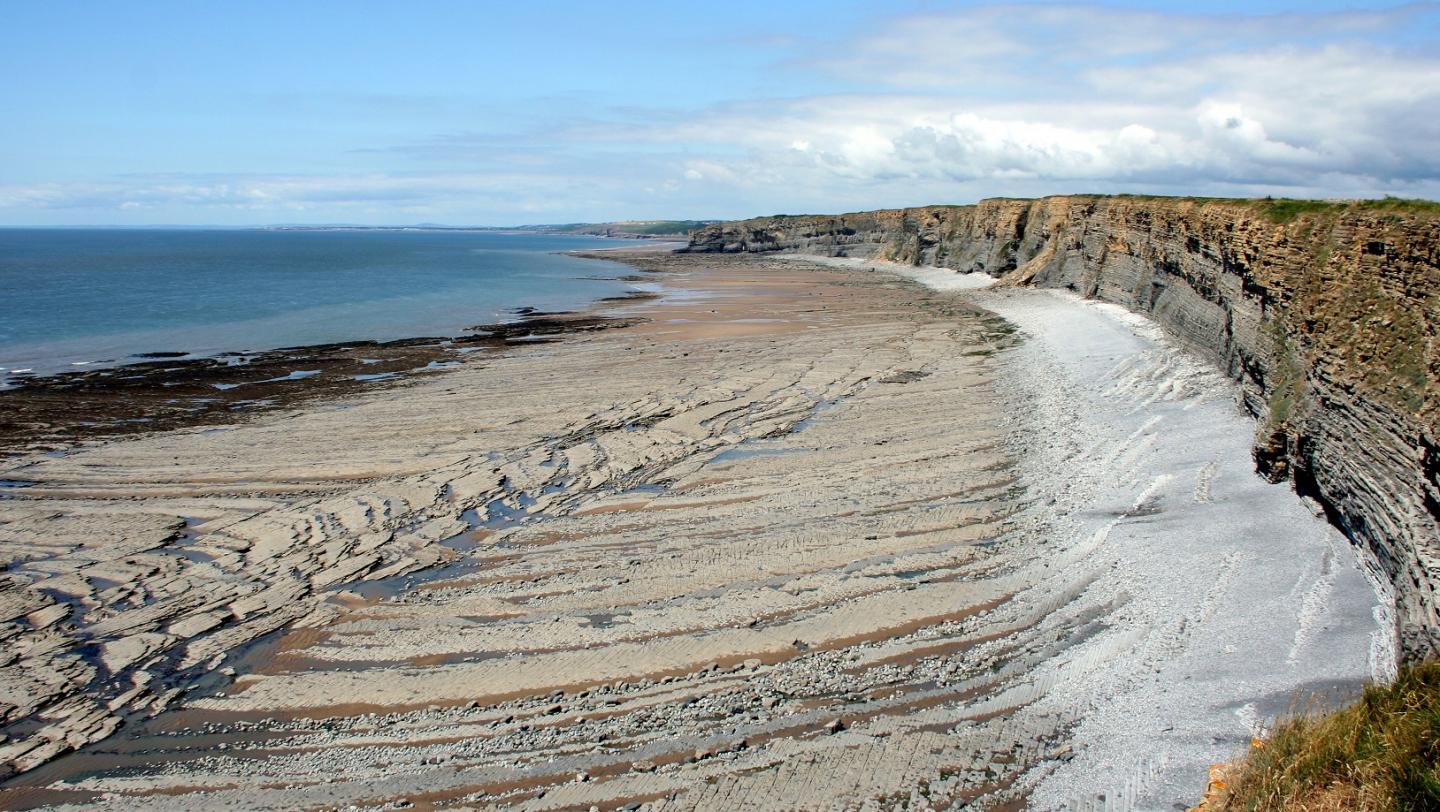 The extent to which rocky shore platforms can reduce the impact of waves on the world's coastlines is to be analysed in a major international study led by Plymouth University.
The two-year multi-agency project will see field studies conducted at locations around the UK, using cutting edge sensory equipment to measure wave energy transformations between the sea and cliffs.
It will also use laser technology to compile detailed profiles of coastal rock surfaces, enabling scientists to build computerised three-dimensional models to estimate how rough these surfaces are and what effect they might have on the waves.
The WASP (Waves Across Shore Platforms) project is being funded through a £340,000 grant from the Engineering and Physical Sciences Research Council (EPSRC), and will see Plymouth University working alongside Bangor University, the University of Auckland in New Zealand and Deltares in the Netherlands.
Gerd Masselink, Professor of Coastal Geomorphology at Plymouth University, and Coastal Processes Research Assistant Dr Timothy Poate will lead the project, having previously worked on a number of major studies analysing the impact of waves on sandy and gravel beaches.
"People often think of our coastline as being dominated by beaches, but a large proportion of it is actually well-defined rock," Dr Poate said. "As the waves pass over the rough surface of the rocks, their energy is dissipated before reaching the cliff base, yet our current ability to fully predict this process is poor. As a result of the storms last winter the cliffs along our coastlines are more exposed, meaning this work is essential to improve our ability to predict their stability and manage the coastline."
The project is the first of its kind to analyse wave energy transfer across rocky platforms, although previous studies involving Plymouth University have examined the effects of storm waves on beaches and cliff faces, and the nearshore currents and sediment transport processes.
This new research will involve one-week field studies at six sites along the South West, South East and Welsh coastlines, with the first planned work scheduled to take place on the North Devon coast at the end of October.
Using a combination of laser scanners, digital video cameras, wave sensors and velocimeters, the research teams will look to analyse shore platform topography, wave transformation processes, nearshore currents, wave run-up and breaking patterns, inner surf wave zones and residual wave energy at the cliff base.
Professor Masselink added: "Higher sea levels, as predicted with the continued onset of climate change, and perhaps also more stormy conditions, will undoubtedly pose a greater risk to our coasts. This study will enable us to predict and demonstrate how sea conditions might impact on our rocky coastlines in future decades and centuries, providing a greater understanding of the potential threats we might face. By doing this, we can formulate better adaptive strategies to deal with coastal erosion, for example through developing innovative methods to protect against coastal erosion. The project will also help us to better understand the long-term evolution of coastal cliffs."
###
---