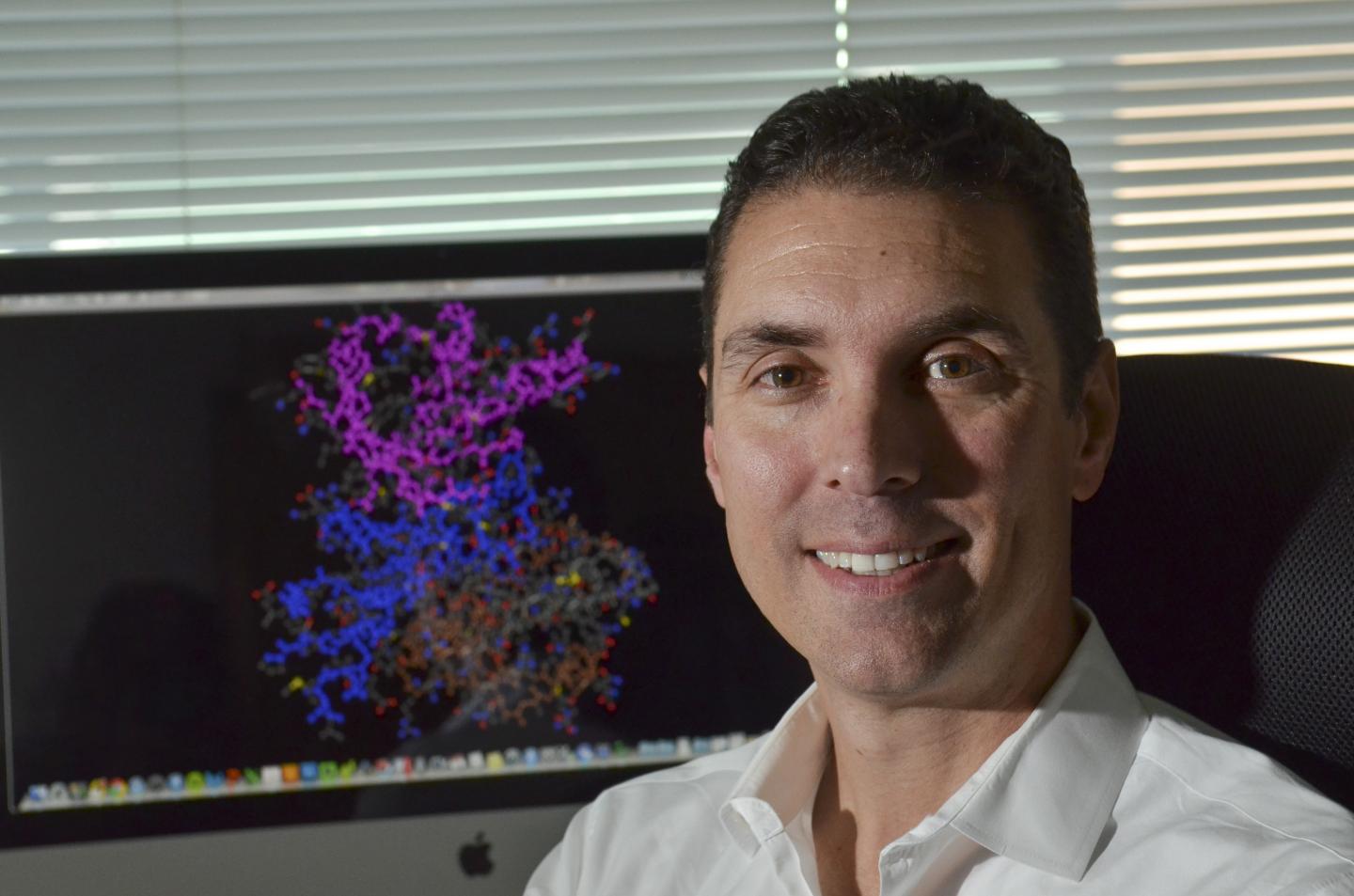 The New England Journal of Medicine reports positive results of a phase 1 clinical trial of the drug crizotinib against the subset of lung cancer marked by rearrangement of the gene ROS1. In this multi-center study of 50 patients with advanced non-small cell lung cancer testing positive for ROS1 gene rearrangement, the response rate was 72 percent, with 3 complete responses and 33 partial responses. Median progression-free survival – the time it takes for the disease to resume its growth after being slowed by treatment – is estimated at 19.2 months with exactly half of patients remaining on observation for disease progression that has not yet occurred.
Over 200,000 people in the United States are diagnosed with lung cancer annually and advanced stage lung cancer has a 5-year survival rate of only about 2 percent. ROS1 rearrangements are found in approximately 1 percent of lung cancer patients, the majority of whom have never smoked.
"This is a major advance for the clinical treatment of lung cancer," says Robert C. Doebele, MD, PhD, investigator at the University of Colorado Cancer Center, associate professor of Medical Oncology at the CU School of Medicine, and one of the study authors. Doebele was involved primarily in the characterization of ROS1 gene rearrangements. Additional CU Cancer Center researchers involved in the project include Marileila Varella-Garcia, PhD, who developed a test for the ROS1 rearrangement in patient tumor samples, and Ross Camidge, MD, PhD, who was involved in the clinical testing of crizotinib against both ALK-positive and now ROS1-positive lung cancers.
In fact, current results follow similar activity seen earlier for the drug against lung cancers marked by rearrangement of the gene ALK. Crizotinib earned FDA approval for treatment of ALK-positive lung cancer in 2011. Both ALK and ROS1 are proteins in the family of tyrosine kinases that normally control the behavior of cells; in the case of these rearrangements, the altered genes continuously signal cells to improperly grow, spread and survive, making the cells act cancerous.
As in the case of ALK-positive lung cancer, in which the gene ALK improperly fuses with the nearby gene EML4, in this newly studied subtype of lung cancer, the gene ROS1 fuses with a nearby partner. Tumor samples studied in the current study showed 5 known gene partners for ROS1 fusion and 2 new partners. The most commonly rearrangement was of ROS1 with the gene CD74, but no matter the ROS1 partner, all rearrangements were equally susceptible to treatment with crizotinib.
"This is ongoing work in which the primary goal of this phase one study was to characterize the safety of the drug. Not only was the safety profile promising, but we saw anti-cancer activity that makes us extremely optimistic for future trials," Doebele says.
In fact, and though it will need to be confirmed by future trials, crizotinib may have an even more durable action against ROS1-positive lung cancer than it does against ALK-positive lung cancer, the disease for which the drug was initially developed and approved. Specifically, median progression free survival for crizotinib against ROS1-positive lung cancer is just more than double the progression free survival for the drug against ALK-positive lung cancer.
###
---
Journal
New England Journal of Medicine