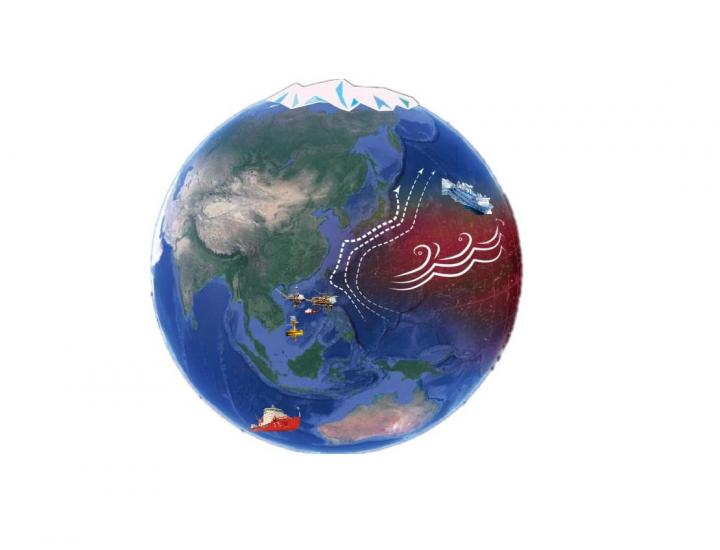 Since September 2016, a project entitled "Development of a Global High-resolution Marine Dynamic Environmental Forecasting System" has been funded by the "Program on Marine Environmental Security Guarantee" of the National Key Research and Development Program of China. Based on publicly accessible data, this project will carry out supplementary observations and experiments; conduct further studies on multi-scale ocean mixing processes; improve the marine physical parameterization scheme; improve the numerical grid, algorithm technology, parallel technology, and coupling technology; and develop a combined global high-resolution ocean circulation model, tidal model, ocean wave model and wave-tide-flow coupling model for operational forecasting.
This project will also develop a pressure-coordinate ocean numerical model, a coupled ocean-atmosphere model, and other new technology from China's own research and development for future operational applications. These models will be implemented to establish a global high-resolution ocean prediction system, and forecast products will be released, including temperature, salinity, velocity, and ocean wave and tidal currents with a horizontal resolution of 10 km. The accuracy of these products will reach an advanced international level. The system will clearly identify ocean mesoscale phenomena, with a forecasting validity time of five to seven days.
Thus far, a series of results have been obtained including multi-source ocean observation datasets, the setup of models, vertical mixing parameterization and its mechanism, amongst others.
###
More information about the project can be found in a recently published report in Atmospheric and Oceanic Science Letters.
---
Journal
Atmospheric and Oceanic Science Letters