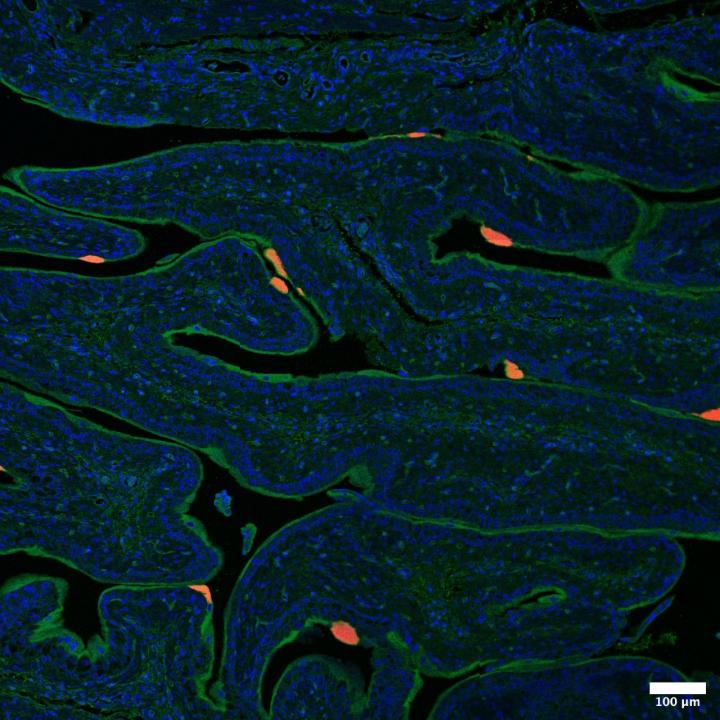 A DNA-damaging bacterial toxin called colibactin is produced in patients with urinary tract infections (UTIs), according to a study published February 25th in the open-access journal PLOS Pathogens by Jean-Philippe Nougayrède and Eric Oswald of Université de Toulouse, and colleagues.
UTIs are among the most common bacterial infections, affecting approximately 150 million individuals each year. UTIs occur most frequently in women, with more than 60% of females diagnosed with a UTI during their lifetime. In addition to their consequences in terms of illness, mortality, and economic losses, UTIs are also a major reason for antibiotic treatments and thus strongly contribute to the global issue of antibiotic resistance. Uropathogenic E. coli (UPEC) cause approximately 80% of all UTIs. In the new study, the researchers show that colibactin, which is suspected of being involved in cancer, is produced in UPEC-infected patients with UTIs.
The researchers analyzed urine samples from 223 patients with community-acquired UTIs, and detected evidence of colibactin synthesis in 55 of the samples examined. Moreover, UPEC strains isolated from these patients produced colibactin. In a mouse model of UTI, colibactin-producing bacteria induced extensive DNA damage in bladder cells. According to the authors, the findings support the idea that UTIs may play a role in bladder cancer.
The authors conclude, "Our work suggests that there should be a more specific follow-up of patients regularly suffering from urinary tract infections, with a systematic search for colibactin markers in their urine, but also more proactive, by proposing therapeutic approaches aimed at modulating the composition of their intestinal microbiota, which represents the main reservoir of the E. coli bacteria involved in these urinary tract infections."
###
Peer-reviewed / Experimental study / Animals; Cells
In your coverage please use this URL to provide access to the freely available article in PLOS Pathogens:
http://journals.plos.org/plospathogens/article?id=10.1371/journal.ppat.1009310
Citation: Chagneau CV, Massip C, Bossuet-Greif N, Fremez C, Motta J-P, Shima A, et al. (2021) Uropathogenic E. coli induces DNA damage in the bladder. PLoS Pathog 17(2): e1009310.
https://doi.org/10.1371/journal.ppat.1009310
Funding: This work was supported by grants from the French National Agency for Research(ANR; https://anr.fr/) (UTI-TOUL ANR-17-CE35-0010 (EO) and LiBacPain ANR-18-CE14-0039 (NC)) and the French National Institute for Health and Medical Research(INSERM, https://www.inserm.fr/) (two-years grant "poste d'accueil INSERM 2018"(CVC)). The funders had no role in study design, data collection and analysis, decision to publish, or preparation of the manuscript.
Competing interests: The authors have declared that no competing interests exist.
---