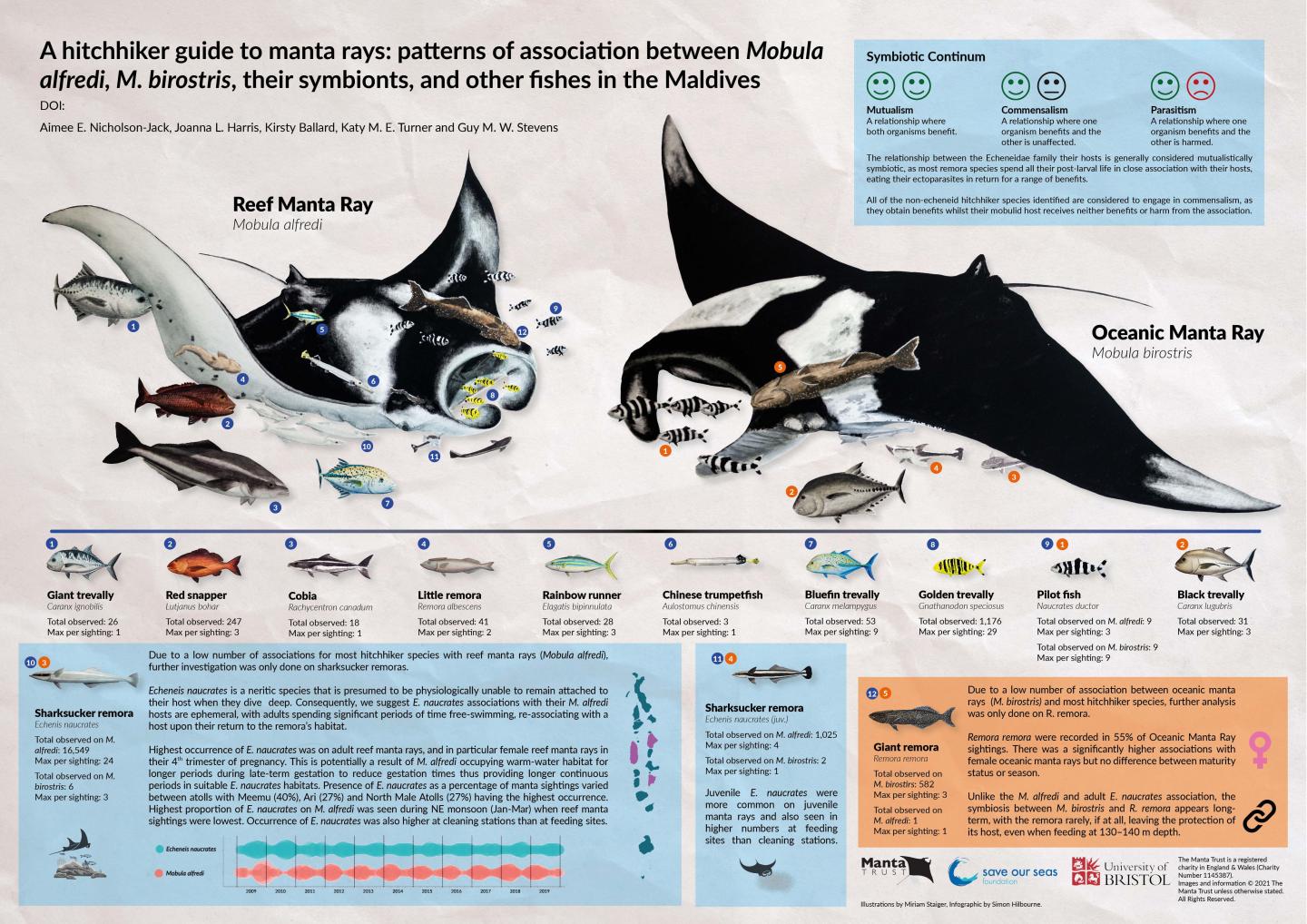 A Hitchhiker's Guide to Manta Rays: Wide variety of "hitchhiker" fish found to associate with manta rays in the Maldives, including species not previously known to be associated.
###
Article Title: A hitchhiker guide to manta rays: Patterns of association between Mobula alfredi, M. birostris, their symbionts, and other fishes in the Maldives
Funding: Author who received the award: G M W Stevens Funder: Save Our Seas Foundation URL to funds' websites: https://saveourseas.com/ Funding for open access publication fee if accepted. The funders had no role in study design, data collection and analysis, decision to publish, or preparation of the manuscript.
Competing Interests: The authors have declared that no competing interests exist.
Article URL: https://journals.plos.org/plosone/article?id=10.1371/journal.pone.0228791
---