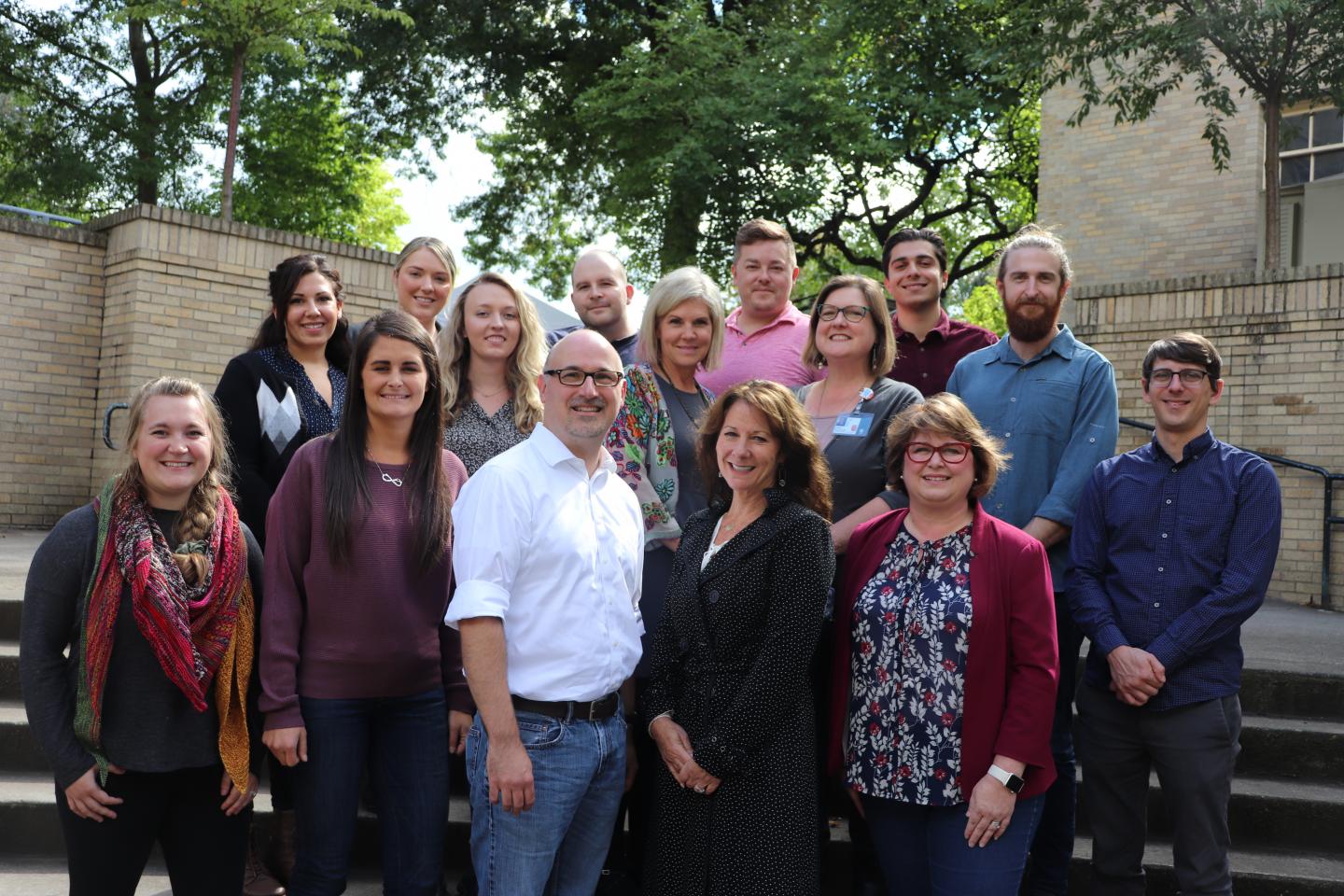 Researchers from Portland State University and Oregon Health & Science University have been awarded a three-year $2.5 million award from the Department of Defense to help improve soldiers' mental health, resilience and readiness.  
PSU's research team -- psychology professors Cynthia Mohr, Todd Bodner and Jennifer Dimoff -- received a subaward of $490,200 as part of the larger grant to Leslie Hammer at OHSU. The grant builds on work begun in 2011 to develop a training for supervisors to help them support and retain veteran employees in the civilian workplace.  
The goal of this study is to adapt existing programs like Hammer's Veteran Supportive Supervisor Training and Dimoff's Mental Health Awareness Training for active duty military leaders. The Army defines resilience as the mental, physical, emotional and behavioral ability to face and cope with adversity, adapt to change, recover, learn and grow from setbacks.  
Hammer and Dimoff will develop a 90-minute, in-person training to teach Army platoon leaders new ways to support their soldiers. The research team will then follow up with other exercises through podcasts and videos.  
"The Army has large-scale resilience training that soldiers go through, but the gap that we identified is that the leadership does not necessarily know how to help other people deal with their resilience," said Mohr, professor of applied social psychology. "So, if someone is struggling with stress and coping, how does that leader intervene to support them in an effective way?  
"We're taking everything we've learned from these evidence-based practices to develop strategies that these leaders can use with their soldiers," she continued.  
The research team also expects to adapt the training for other military branches and high-stress civilian jobs such as police, fire and other first responders.  
"The trainings that have come from this effort, not only do we see them having positive effects, but this will have a large-scale impact," Mohr said.  
###
The U.S. Army Medical Research Acquisition Activity, 839 Chandler Street, Fort Detrick MD 21702-5014 is the awarding and administering acquisition office. This work was supported by The Assistant Secretary of Defense for Health Affairs endorsed by the Department of Defense, through the FY18 Psychological Health and Traumatic Brain Injury Research Program Resilience and Readiness Optimization/Enhancement Translation Research Award, under Award No. W81XWH1920041. Opinions, interpretations, conclusions and recommendations are those of the author and are not necessarily endorsed by the Department of Defense.
---