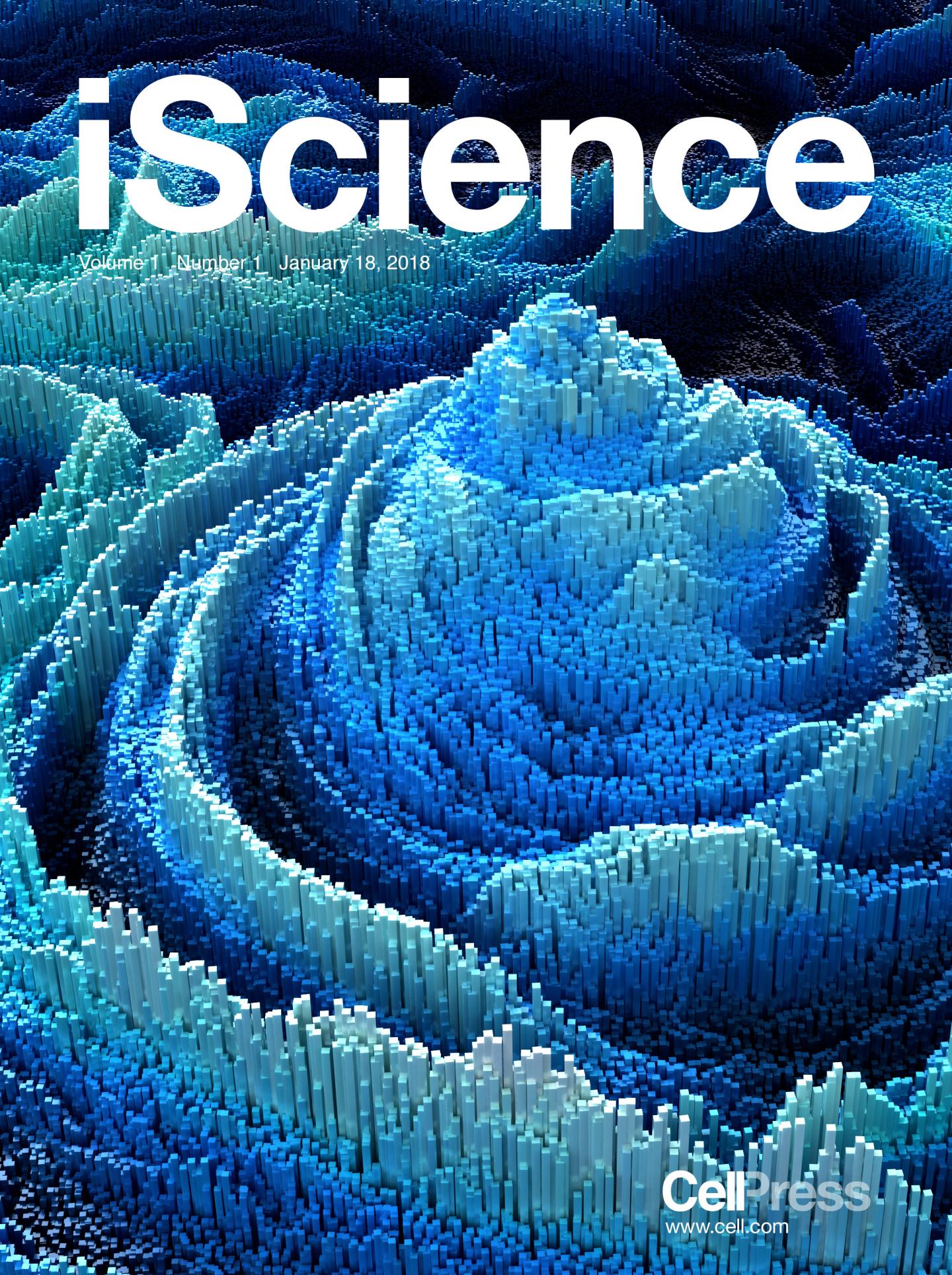 Cell Press, home of the flagship journals Cell, Chem, and Joule, welcomes a new addition for basic and applied research across life, physical, and earth science. iScience (@iScience_CP), an interdisciplinary, open-access, peer-reviewed journal, will publish on a continuous basis starting early 2018. The journal promises fast and fair decisions and will promote rigorous research that advances a field and reporting with transparent methods, replication studies, and negative results. Articles can now be submitted at http://www.cell.com/iscience/. Sign up for alerts at http://info.cell.com/iscience-registration.
"My main hope for iScience is that it will coalesce around a community of like-minded scientists who deeply value research that builds bridges and stimulates interdisciplinary thinking," says Lead Editor Stefano Tonzani, who holds a PhD in physics from the University of Colorado Boulder and has helped launch a number of open-access titles. "What the scientific world needs isn't for scientists to dig deeper in their burrows, but to go out and cross-pollinate ideas. Our grand societal challenges can be solved only if chemists are collaborating with economists, biologists are speaking to nanofabrication engineers, and so on."
With more than 40 years of experience publishing high-quality, high-impact journals, Cell Press's launch of iScience marks the brand's ongoing expansion into disciplines beyond the life sciences that began with Chem in 2016, followed by the energy journal Joule earlier this year. As with any other respected and recognized Cell Press publication, iScience will have a team of in-house professional editors giving each paper their personal attention and platforms that get articles to relevant audiences.
"This is an exciting new chapter for Cell Press," says CEO Emilie Marcus. "As science itself evolves, so too does the need for new ways to communicate it. With iScience, we can cater to more researchers in more disciplines and work with them to get the experience of Cell Press, which prides itself on author hospitality, large readerships, ethics, and research integrity."
iScience's editorial board harnesses experts across many different fields, a majority of whom are dynamic, early-career researchers.
Current members include:
Emanuele Biondi, CNRS-Marseille, cell biology and bacteriology
Pedro Camargo, University of Sao Paulo, materials science
Stuart Casson, University of Sheffield, plant biology
Wenlong Cheng, Monash University, chemical engineering
Heather Christofk, University of California, Los Angeles, metabolism
Elisabetta Collini, University of Padova, chemistry
Corinna Dawid, TU Munich, plant and fungal metabolism
Suzanne Devkota, University of California, Los Angeles, gastroenterology and immuobiology
Paula Diaconescu, University of California Los Angeles, chemistry
Kathryn Ferguson, Yale University, biophysics and structural biology
Luisa Figueiredo, IMM, parasitology
Lorenzo Galluzzi, Cornell University, cell biology
Bonnie Hurwitz, University of Arizona, biosystems engineering
Dooseok Jeong, KIST, materials science
Hawoong Jeong, KAIST, statistical physics
Ahmad Khalil, Boston University, synthetic biology
Hyun Wook Lee, UNIST, energy storage and electron microscopy
Chaoyang Lu, University of Science and Technology of China, quantum physics
Emma Lundberg, KTH Stockholm, bioimaging and proteomics
Arianna Maffei, Stony Brook University, neurobiology and behavior
Bettina Malnic, University of Sao Paulo, biochemistry
Qixi Mi, Shanghai Tech, materials science and renewable energy
Tudor Moldoveanu, St. Jude's Hospital, structural biology
Ki-Tae Nam, Seoul National University, materials science and engineering
James Olzmann, University of California Berkeley, nutritional sciences and toxicology
Satish Patil, Indian Institute of Science, Bangalore, organic electronics
Sai Reddy, ETH Zurich, biomolecular engineering
Paola Scaffidi, The Francis Crick Institute, cancer epigenetics
Jaswinder Sethi, University of Southampton, immunometabolism
Savas Tasoglu, University of Connecticut, materials science
Hiroki Ueda, Riken, synthetic biology
Miriam Unterlass, University of Vienna, polymer science
Ophelia Venturelli, University of Wisconsin, biochemistry
Zuankai Wang, City University of Hong Kong, biomedical engineering
Xi Wang, Beijing Jiaotong University, materials science
Wilson Wong, Boston University, biomedical engineering
Fei Xu, ShanghaiTech University, developmental biology
Kwang Wei (Joel) Yang, Singapore University of Technology & Design, optics, photonics, and electrical engineering
Li Yang, Chinese Academy of Sciences, computational biology
Hyun Youk, Delft University of Technology, physics of cellular systems
Hani Zaher, Washington University St. Louis, molecular cell biology
Jinxing Zhang, Beijing Normal University, condensed matter physics
Wenjun Zhang, University of California Berkeley, chemical and biomolecular engineering
###
Cell Press (@CellPressNews), an imprint of Elsevier, is a leading publisher of scientific research and reviews. We drive science forward and promote cross-pollination of ideas with our passion for excellence and commitment to innovation. Our aim is to engage the scientific community by communicating important, exciting discoveries made today that will impact the future of research. Visit: http://www.cell.com/.
---