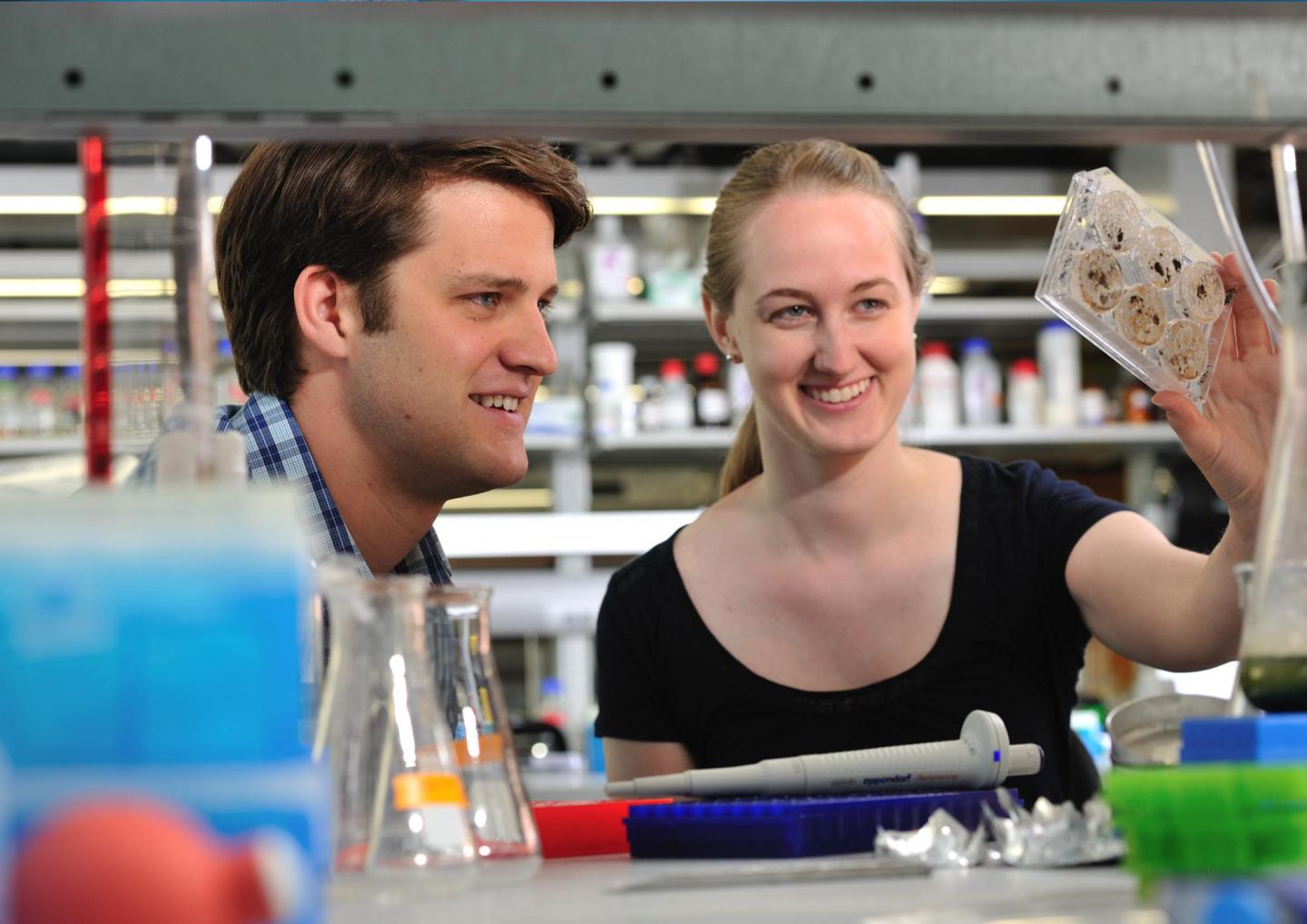 PITTSBURGH (February 27, 2017) ... U.S. beaches and waterways are often closed to human contact when tests indicate an increase in E. coli, usually after heavy rains overwhelm sewage systems. However, the concentration of these common bacteria is not a reliable indicator of viruses in the water, which present a greater danger of causing illness in humans. Through a five-year, $500,000 CAREEER Award from the National Science Foundation, researchers at the University of Pittsburgh's Swanson School of Engineering will be developing new DNA sequencing methods to directly measure viral loads in water and better indicate potential threats to human health.
"Quantitative Viral Metagenomics for Water Quality Assessment," funded through the NSF's Division of Chemical, Bioengineering, Environmental, and Transport Systems, is being led by Kyle J. Bibby, assistant professor of civil and environmental engineering at the Swanson School. The CAREER program is the NSF's most prestigious award for junior faculty who exemplify outstanding research, teaching, and their integration.
Dr. Bibby's expertise in genomics tools to study, understand, and solve environmental challenges influenced this latest research, which will capitalize on new genetic sequencing tools used in medicine.
"Viruses can persist in water longer than E.coli, and are an important component of disease caused by contaminated water," Dr. Bibby said. "Although viruses don't often appear in greater concentrations than bacteria, they still present a danger especially when waterways are contaminated by human waste."
According to Dr. Bibby, conventional methods used to detect viral pathogens in the environment are limited because of viral diversity. However, advances in medicine, specifically in DNA sequencing, have increased the ability to detect even the slightest viral load. Dr. Bibby's group, which previously studied the persistence of the Ebola virus in the environment and has worked to develop novel indicators of viral contamination, will utilize quantitative viral metagenomics for viral water quality assessment.
"There's actually very little known about viral pathogen diversity and dynamics in wastewater-impacted systems because in the past, viruses were difficult to detect. New DNA sequencing methods and methods to concentrate the virus and analyze the data rapidly and accurately are necessary for this method applicable and economical. In addition, we need to demonstrate the efficiency and accuracy across several sources in the U.S.," Dr. Bibby said.
The CAREER Award includes an outreach component that allows Dr. Bibby to engage with students at the Pittsburgh Public School's Science & Technology Academy (SciTech) next to the Swanson School, leading to development of a hands-on educational module for high school students to characterize microbial water quality. Dr. Bibby will also utilize the research to expand the H2Oh! interactive exhibit he developed with the Carnegie Science Center, enabling children to better understand the impact of water quality on everyday life.
"Applying quantitative viral metagenomics to these DNA/RNA sequencing techniques has the potential to advance water quality monitoring not only in developing countries, but also in U.S. municipal systems that currently rely on fecal indicator bacteria such as E. coli to determine water quality," Dr. Bibby said. "In the future, viral pathogen detection would be greatly beneficial in many other settings, such as sudden viral outbreaks, food production safety, and viral epidemiology."
###
---