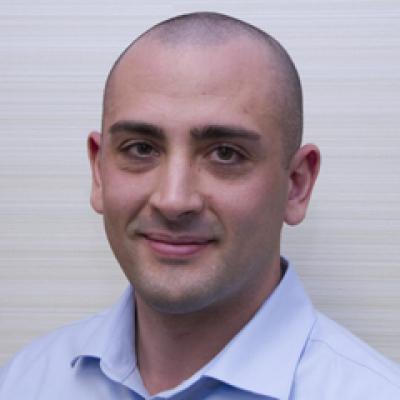 West Orange, NJ. September 9, 2014. Kessler Foundation scientists have shown that working memory may be an underlying mechanism of cognitive reserve in multiple sclerosis (MS). This finding informs the relationships between working memory, intellectual enrichment (the proxy measure for cognitive reserve) and long-term memory in this population. "Working memory mediates the relationship between intellectual enrichment and long-term memory in multiple sclerosis: An exploratory analysis of cognitive reserve" (doi: 10.1017/S1355617714000630) was published online ahead of print by the Journal of the International Neuropsychological Society on July 14. The authors are Joshua Sandry, PhD, and research scientist James F. Sumowski, PhD, of Neuropsychological & Neuroscience Research at Kessler Foundation. Dr. Sandry is a postdoctoral fellow funded by a grant from the National MS Society.
Cognitive symptoms, including deficits in long-term memory, are known to affect approximately half of individuals with MS. This study was conducted in 70 patients with MS, who were evaluated for intellectual enrichment, verbal long-term memory, and working memory capacity. "We found that working memory capacity explained the relationship between intellectual enrichment and long-term memory in this population," said Dr Sandry. "This suggests that interventions targeted at working memory in people with MS may help build cognitive reserve to protect against decline in long-term memory."
###
Funded by National MS Society Fellowship grant MB0024 (J. S.); National Institutes of Health (R00 HD060765 (J.F.S.)
About MS Research at Kessler Foundation
Kessler Foundation's cognitive rehabilitation research in MS is funded by grants from the National Institutes of Health, National MS Society, NJ Commission of Brain Injury Research, Consortium of MS Centers, Biogen Idec, Hearst Foundation, and Kessler Foundation. Under the leadership of John DeLuca, PhD, senior VP for Research & Training, and Nancy Chiaravalloti, PhD, director of Neuropsychology & Neuroscience Research, scientists have made important contributions to the knowledge of cognitive decline in MS. Clinical studies span new learning, memory, executive function, attention and processing speed, emotional processing, employment and cognitive fatigue. Research tools include innovative applications of neuroimaging, iPADs, and virtual reality. Among recent findings are the benefits of cognitive reserve and aerobic exercise; correlation between cognitive performance and outdoor temperatures; efficacy of short-term cognitive rehabilitation using modified story technique; factors related to risk for unemployment, and the correlation between memory improvement and cerebral activation on fMRI. Foundation research scientists have faculty appointments at Rutgers New Jersey Medical School. The opening of the Rocco Ortenzio Neuroimaging Center at Kessler Foundation has greatly expanded the Foundation's capability for neuroscience research in MS and other neurological conditions.
About Kessler Foundation
Kessler Foundation, a major nonprofit organization in the field of disability, is a global leader in rehabilitation research that seeks to improve cognition, mobility and long-term outcomes, including employment, for people with neurological disabilities caused by diseases and injuries of the brain and spinal cord. Kessler Foundation leads the nation in funding innovative programs that expand opportunities for employment for people with disabilities. For more information, visit KesslerFoundation.org.
facebook.com/KesslerFoundation
Carolann Murphy
973-324-8382
CMurphy@KesslerFoundation.org
Lauren Scrivo
973-324-8384/973-768-6583 (cell)
LScrivo@KesslerFoundation.org
---
Journal
Journal of the International Neuropsychological Society