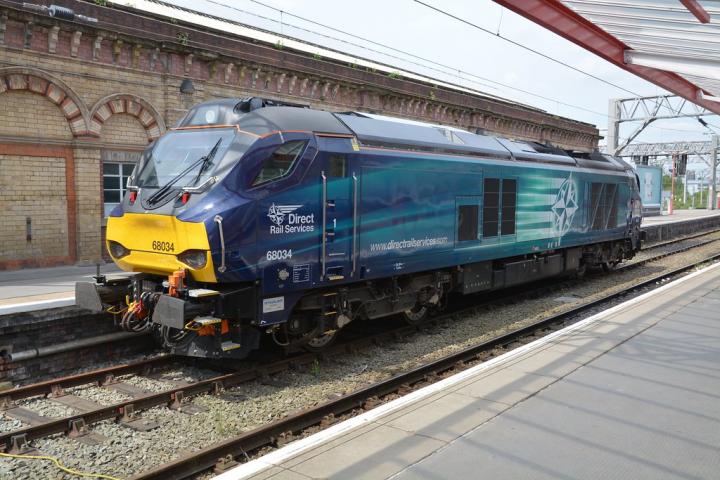 RAIL and business experts at the University of Huddersfield are to share an award enabling them to make a powerful case for new technology that could play a key role in eliminating carbon emissions by freight trains in the UK.
In response to a Government call for the use of diesel-only trains to be eradicated by 2040, the Rail Safety and Standards Board (RSSB) set up a Decarbonisation Task Force and launched a competition, with a total prize pot of £2 million to be distributed among research teams exploring novel solutions to the problem.
One of the six winners was a project titled Digital Displacement for Non-Passenger Rail, developed by a consortium of Artemis Intelligent Power, the University of Huddersfield and Direct Rail Services, with support from Freightliner and Voith Turbo.
The project, with an overall grant of £120k, will examine the possibilities provided by digital displacement technology developed by Artemis as a more efficient alternative to conventional hydraulic pumps for providing traction and auxiliary power for freight locomotives, shunters and on-track plant. Use of this technology will help facilitate the development of environmentally-beneficial hybrid locomotives, says Professor Paul Allen, who is Assistant Director of the University of Huddersfield's Institute of Railway Research.
He will work with Dr Messaoud Mehafdi, a Senior Lecturer in the University's Business School. The two will hold talks with key industry figures and prepare a business case for adoption of the digital displacement technology by freight train operators.
"Decarbonising freight trains will be very challenging"
Professor Allen explained that a conventional hydraulic pump that operates constantly is inefficient. "But with an electronically-controlled, mechatronic digital displacement pump, you can effectively switch idle cylinders on and off."
The system has been trialled in Scotland in a passenger train and this demonstrated the benefits of hybrid drive technology for rail vehicles.
"But freight is very challenging to decarbonise because you need a lot of power. At the moment, only diesel engines and overhead electrification can provide those levels of power within the confines of our Victorian infrastructure," said Professor Allen. "So if you don't have overhead lines, it is difficult to fully decarbonise freight locos."
However, the technology developed by Artemis holds out the prospect of developing new hybrid engines for freight locomotives.
"You could potentially replace a traction package with hydraulic motors, using accumulators to store hydraulic oil under pressure, harvesting this energy under braking, then using it to drive the resultant diesel or electric hybrid vehicle forward. It is an energy storage device using hydraulic engineering," explained Professor Allen.
His collaboration with Dr Mehafdi is now underway and will be completed by the end of 2019.
###
---