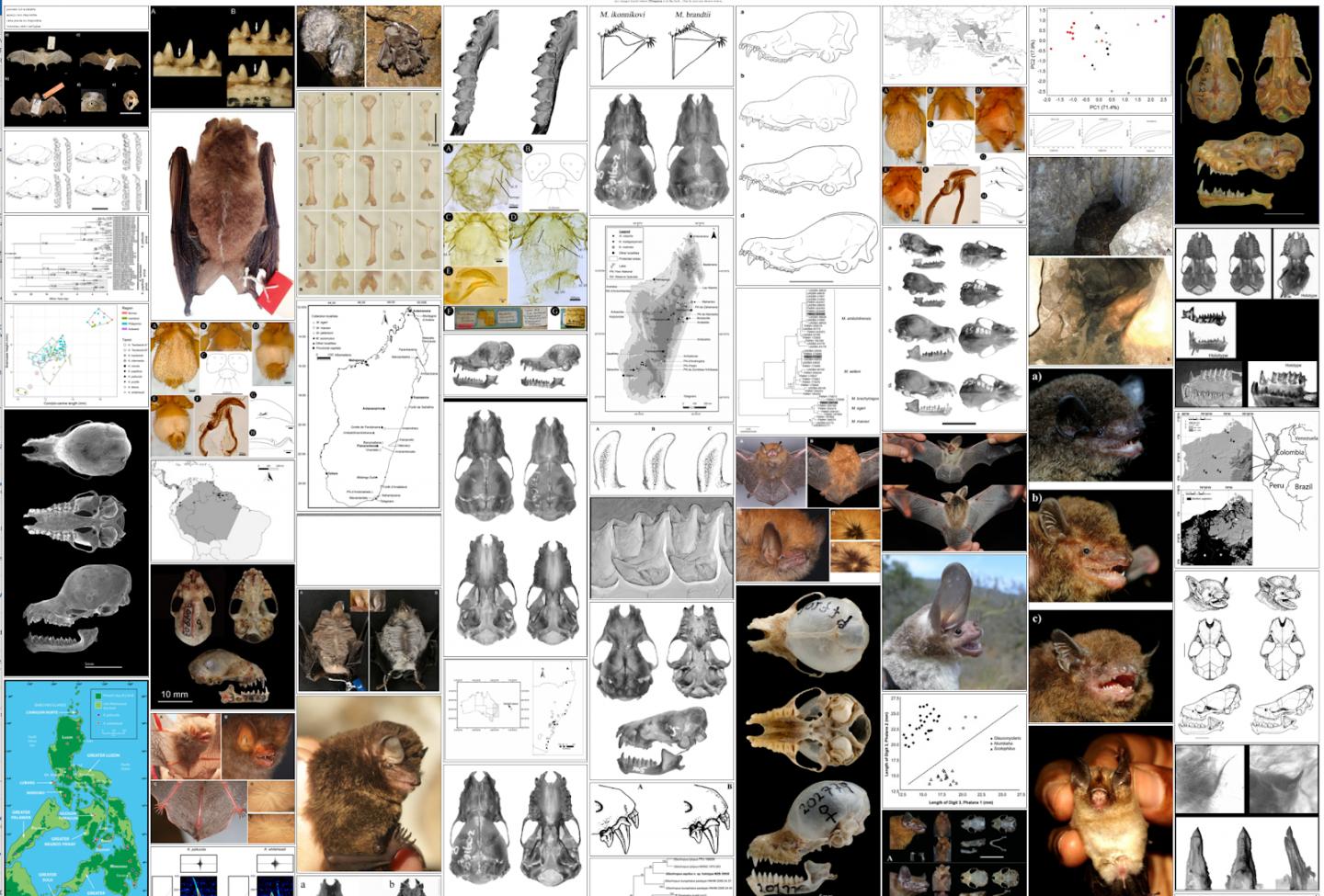 To bridge the huge knowledge gaps in the understanding of how and which animal species successfully transmit life-threatening diseases to humans, thereby paving the way for global health emergencies, scholarly publisher Pensoft and literature digitisation provider Plazi join efforts, expertise and high-tech infrastructure.
By using the advanced text- and data-mining tools and semantic publishing workflows they have developed, the long-standing partners are to rapidly publish easy-to-access and reusable biodiversity research findings and data, related to hosts or vectors of the SARS-CoV-2 or other coronaviruses, in order to provide the stepping stones needed to manage and prevent similar crises in the future.
Already, there's plenty of evidence pointing to certain animals, including pangolins, bats, snakes and civets, to be the hosts of viruses like SARS-CoV-2 (coronaviruses), hence, potential triggers of global health crises, such as the currently ravaging Coronavirus pandemic. However, scientific research on what biological and behavioural specifics of those species make them particularly successful vectors of zoonotic diseases is surprisingly scarce. Even worse, the little that science 'knows' today is often locked behind paywalls and copyright laws, or simply 'trapped' in formats inaccessible to text- and data-mining performed by search algorithms.
This is why Pensoft's flagship zoological open-access, peer-reviewed scientific journal ZooKeys recently announced its upcoming, special issue, titled "Biology of pangolins and bats", to invite research papers on relevant biological traits and behavioural features of bats and pangolins, which are or could be making them efficient vectors of zoonotic diseases. Another open-science innovation champion in the Pensoft's portfolio, Research Ideas and Outcomes (RIO Journal) launched another free-to-publish collection of early and/or brief outcomes of research devoted to SARS-like viruses.
Due to the expedited peer review and publication processes at ZooKeys, the articles will rapidly be made public and accessible to scientists, decision-makers and other experts, who could then build on the findings and eventually come up with effective measures for the prevention and mitigation of future zoonotic epidemics. To further facilitate the availability of such critical research, ZooKeys is waiving the publication charges for accepted papers.
Meanwhile, the literature digitisation provider Plazi is deploying its text- and data-mining expertise and tools, to locate and acquire publications related to hosts of coronaviruses - such as those expected in the upcoming "Biology of pangolins and bats" special issue in ZooKeys - and deposit them in a newly formed Coronavirus-Host Community, a repository hosted on the Zenodo platform. There, all publications will be granted persistent open access and enhanced with taxonomy-specific data derived from their sources. Contributions to Plazi can be made at various levels: from sending suggestions of articles to be added to the Zotero bibliographic public libraries on virus-hosts associations and hosts' taxonomy, to helping the conversion of those articles into findable, accessible, interoperable and reusable (FAIR) knowledge.
Pensoft's and Plazi's collaboration once again aligns with the efforts of the biodiversity community, after the natural science collections consortium DiSSCo (Distributed System of Scientific Collections) and the Consortium of European Taxonomic Facilities (CETAF), recently announced the COVID-19 Task Force with the aim to create a network of taxonomists, collection curators and other experts from around the globe.
###
About Pensoft
Pensoft is an independent academic publishing company, well-known worldwide for its innovations in the field of semantic publishing, as well as its cutting-edge publishing tools and workflows, as implemented at Pensoft's flagship titles: ZooKeys, PhytoKeys, MycoKeys, Biodiversity Data Journal, Research Ideas and Outcomes (RIO), One Ecosystem, and more. In 2013, Pensoft launched the first ever, end-to-end, entirely XML-based authoring, reviewing and publishing workflow, as demonstrated by the ARPHA Writing Tool (AWT) and the Biodiversity Data Journal (BDJ), now upgraded to the ARPHA Publishing Platform.
About Plazi
Plazi is an association supporting and promoting the development of persistent and openly accessible digital taxonomic literature. To this end, Plazi maintains TreatmentBank, a digital taxonomic literature repository to enable archiving of taxonomic treatments; develops and maintains TaxPub, an extension of the National Library of Medicine / National Center for Biotechnology Informatics Journal Article Tag Suite for taxonomic treatments; is co-founder of the Biodiversity Literature Repository at Zenodo, participates in the development of new models for publishing taxonomic treatments in order to maximize interoperability with other relevant cyberinfrastructure components such as name servers and biodiversity resources; and advocates and educates about the vital importance of maintaining free and open access to scientific discourse and data. Plazi is a major contributor to the Global Biodiversity Information Facility.
About Zenodo
Zenodo is a multidisciplinary research data archive, built and operated by CERN for the world. Zenodo enables researchers around the globe to share and preserve research data, software and other outputs, to ensure that everyone can participate in Open Science. Zenodo was launched in May 2013 as part of the OpenAIRE project to support the European Commission's Open Data policy by providing a catch-all repository for EC funded research, and its scope has grown ever since!
Contacts:
Donat Agosti, President at Plazi
Email: agosti@plazi.org
Lyubomir Penev, founder and CEO at Pensoft
Email: penev@pensoft.net
---