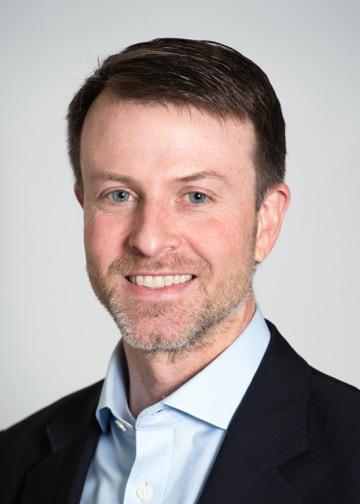 PHILADELPHIA - E. John Wherry, PhD, a cancer and immunology researcher at the Perelman School of Medicine at the University of Pennsylvania and one of the most highly cited investigators in his field, has been awarded a "Convergence 2.0" research grant by Stand Up to Cancer (SU2C) to investigate immune system response to cancers. Wherry, the Richard and Barbara Schiffrin President's Distinguished Professor of Microbiology and director of the Institute for Immunology at Penn, will co-lead an 11-member, multidisciplinary team effort called Connecting Immune Health and Tumor Biology in Gynecologic Cancers.
The initiative is one of seven broad-based research teams drawn from the nation's top academic research centers that will receive a total of $11 million over a three-year period. Each team will include experts in the life sciences, physical sciences, mathematics, and engineering and will partner with machine-learning experts from Microsoft to identify critical aspects of the interaction between cancer and the immune system, with a goal of identifying successful current treatments and developing new ones.
Using de-identified patient data, the teams will examine how individuals vary in their immune responses to different anti-cancer therapies. As part of this process, the researchers will scrutinize terabytes of data, including information on patients' genomes, imaging studies, and medical and medication records, among other data. (A terabyte is a measure of computer storage capacity comprising one trillion bytes--about 1,000 gigabytes.)
The teams will work to pinpoint factors that could contribute to a patient's response (positive or negative) to specific anti-cancer regimens, such as DNA repair and natural killer cells (white blood cells that fight infection and can destroy certain cancer cells). The researchers will work to determine and catalogue when and under what circumstances these therapies are effective and when they are not, supplying valuable information to physicians who treat cancer patients.
Wherry's team will home in on DNA mismatch repair. In mismatch repair, certain genes correct mistakes made when DNA is copied in a cell. On the other hand, mismatch-repair deficiency is the inability to fix these problems, often resulting in weakened DNA structure, leading to an accumulation of mutations that may set cancer in motion.
Certain mismatch-repair-deficient cancers, including gynecologic cancers, are often responsive to drugs called immune checkpoint inhibitors. But this varied response means that some patients are not helped by these medications. This lack of consistent treatment-success may be due to the number of mutations carried by each tumor cell (mutational burden). The Wherry team hypothesizes that tumors with a high mutational burden fail to respond to checkpoint inhibition because of an immune dysfunction that is based on the mechanism for the mismatch-repair deficiency. The researchers will conduct two clinical trials to test whether: a) factors inherent to the tumors affect the response to checkpoint inhibition; b) immune function and quality affect response to checkpoint inhibition; and c) blood markers may reflect the tumor-immune system interaction. (Blood markers are proteins found in the blood that can be elevated by the presence of one or more types of cancer.)
The Wherry team, co-lead by Claire Friedman from the Memorial Sloan Kettering Cancer Center MSKCC, comprises Robert Burger, MD; Daniel Powell, PhD; Shelley Berger, PhD; and Erica Carpenter, MBA, PhD, all from Penn, as well as researchers from the Icahn School of Medicine at Mount Sinai, Massachusetts General Hospital/Harvard Medical School, and the Massachusetts Institute of Technology (MIT).
Wherry will also be a collaborator on a team led by Ernest Fraenkel, MIT, that will use artificial intelligence to determine which patients are most likely to benefit from a particular cancer immunotherapy. They will use machine learning and natural language processing to integrate diverse types of data, such as lab values and observational data recorded in electronic medical records.
Additionally, Carl H. June, MD; Pablo G. Cámara, PhD; and J. Joseph ("Jos") Melenhorst, PhD; all from Penn, are members of a team led by Rong Fan, Yale University, that will determine key mechanisms of CAR T therapy, including identifying molecular characteristics underlying therapeutic efficacy and toxicity. CAR T therapy is a pathbreaking cancer treatment in which a patient's T cells are altered in the laboratory to attack and destroy cancer cells.
###
Stand Up To Cancer, a division of the Entertainment Industry Foundation, was established in 2008 by film and media leaders to support new, collaborative models of cancer research, with an aim of getting new therapies to patients more quickly. The Lustgarten Foundation and the Society for Immunotherapy of Cancer also are providing key support to the Convergence project.
Penn Medicine is one of the world's leading academic medical centers, dedicated to the related missions of medical education, biomedical research, and excellence in patient care. Penn Medicine consists of the Raymond and Ruth Perelman School of Medicine at the University of Pennsylvania (founded in 1765 as the nation's first medical school) and the University of Pennsylvania Health System, which together form a $7.8 billion enterprise.
The Perelman School of Medicine has been ranked among the top five medical schools in the United States for the past 20 years, according to U.S. News & World Report's survey of research-oriented medical schools. The School is consistently among the nation's top recipients of funding from the National Institutes of Health, with $405 million awarded in the 2017 fiscal year.
The University of Pennsylvania Health System's patient care facilities include: The Hospital of the University of Pennsylvania and Penn Presbyterian Medical Center -- which are recognized as one of the nation's top "Honor Roll" hospitals by U.S. News & World Report -- Chester County Hospital; Lancaster General Health; Penn Medicine Princeton Health; Penn Wissahickon Hospice; and Pennsylvania Hospital - the nation's first hospital, founded in 1751. Additional affiliated inpatient care facilities and services throughout the Philadelphia region include Good Shepherd Penn Partners, a partnership between Good Shepherd Rehabilitation Network and Penn Medicine, and Princeton House Behavioral Health, a leading provider of highly skilled and compassionate behavioral healthcare.
Penn Medicine is committed to improving lives and health through a variety of community-based programs and activities. In fiscal year 2017, Penn Medicine provided $500 million to benefit our community.
---