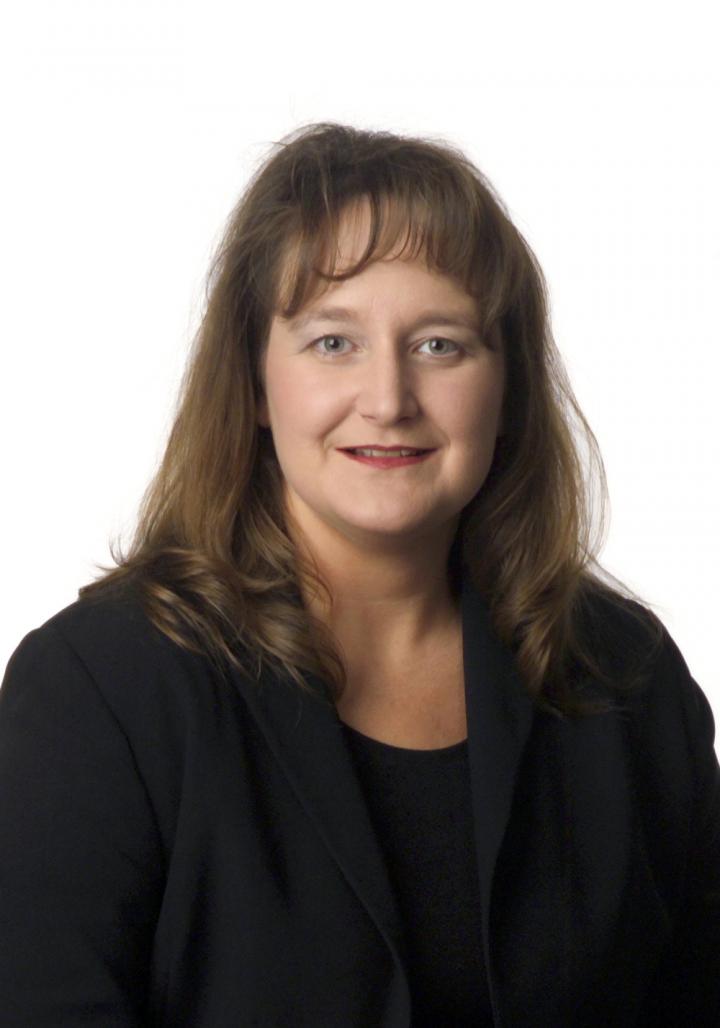 OKLAHOMA CITY (Aug. 15, 2018) -- This week, the University of Oklahoma Health Sciences Center announced the nationally competitive renewal of a $20 million federal grant that will advance research and patient care for Oklahomans throughout the state.
The grant furthers the work of the Oklahoma Shared Clinical and Translational Resources program, which began five years ago with an initial $20 million award and is based at the OU Health Sciences Center. The program is a collaborative effort between multiple institutions, physicians and American Indian tribes throughout Oklahoma, especially rural areas. The grant is from the National Institutes of Health and supports an Institutional Development Award, which builds research capabilities in Oklahoma and drives economic growth.
"The OU Health Sciences Center is pleased to convene groups from around the state to improve the health of our fellow Oklahomans," said Jason Sanders, M.D., MBA, Senior Vice President and Provost of OUHSC. "By applying the power of research directly to patient care, we will benefit Oklahomans who are disproportionately affected by chronic health conditions."
The grant renewal is significant because it will allow the OSCTR to continue its crucial work in conducting clinical and translational research with patients, particularly in rural areas of Oklahoma, to better understand health and disease and improve the health outcomes of those patients.
"The overall goal of OSCTR is to serve as a catalyst for clinical and translational research to improve the health and health outcomes of Oklahomans and to launch the careers of promising research investigators throughout the state," said Judith James, M.D., Ph.D., principal investigator of the grant. James also is Associate Vice Provost for Clinical and Translational Science at the OU Health Sciences Center, a George Lynn Cross Professor in the OU College of Medicine and Vice President of Clinical Affairs and Chair of the Arthritis and Clinical Immunology Research Program at the Oklahoma Medical Research Foundation.
In the first five years of OSCTR, the program focused on cancer, autoimmune disorders, obesity, diabetes, cardiovascular disease, children's health and tobacco cessation. Advances made in those areas include:
Creation of the James W. Mold Oklahoma Primary Healthcare Improvement Cooperative to provide support for research projects to disseminate and implement evidence-based medical advances in primary care medical practices, especially in rural areas.
Development of the Healthy Hearts for Oklahoma project with a $15 million grant from the Agency for Healthcare Research and Quality. Healthy Hearts seeks to reduce the toll of cardiovascular disease on Oklahomans by applying the ABCS of prevention: aspirin use by high-risk individuals, blood pressure control, cholesterol management and smoking cessation. This project has involved more than 260 clinical practices and 3,400 practice members in nearly every county in Oklahoma.
Expansion of research projects addressing treatment for the opioid epidemic, ranging from prevention to recovery/rehabilitation to pain management.
Earned a $1.6 million NIH grant, in partnership with the OU College of Medicine's Department of Pediatrics, to investigate how exposure to a range of environmental factors in early development - from conception through early childhood - influences the health of children and adolescents.
Awarded pilot awards to 28 projects that have since attracted more than $30 million in additional funding, benefiting the state's economic growth while furthering clinical and translational research.
Helped to recruit 11 new NIH-funded researchers to Oklahoma.
Spurred more than 230 peer-reviewed publications that provide new research advances or evidence to guide physicians in improving the lives of Oklahomans.
The OSCTR plans significant growth over the next five years, with additional research focus areas and a new program called Community Engaged Research Exploratory Awards. To address issues of importance to communities - a particular town might be experiencing an increase in adolescent obesity, for example -- researchers and community partners will collaborate to implement research specifically aimed at improving that area.
"It takes time to bring communities together and to build trust. This program would provide resources to allow that to occur," said Timothy VanWagoner, Ph.D., administrative director of OSCTR.
The advantage of programs like OSCTR is the collaborative mindset produced among those working toward a single goal: to improve health and clinical outcomes in Oklahoma. OSCTR now has 29 partners, and many projects involve researchers from different institutions and different disciplines, each asking questions aimed at improving health.
The grant renewal also benefits the collaborative role of the Oklahoma Medical Research Foundation.
"This funding has helped OMRF recruit new scientists to Oklahoma and expand our autoimmune disease clinical and research efforts," said Oklahoma Medical Research Foundation President Stephen Prescott, M.D. "It also supports operations for OMRF's biorepository, which provides researchers in our state and around the United States with more than a million patient samples for study. Advances in research resulting from this grant will translate to better health and health care for patients in Oklahoma and beyond."
###
Funding is provided by grant No. 2U54GM104938-06 of the National Institute of General Medical Sciences, a part of the National Institutes of Health.
---