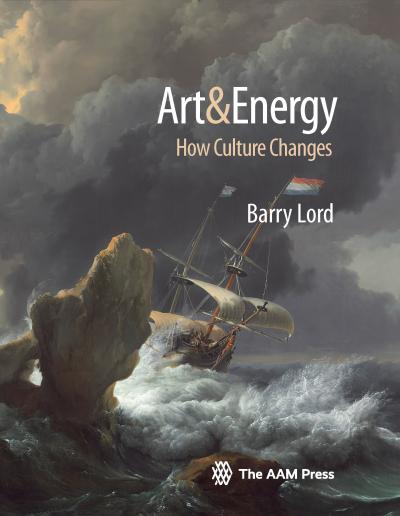 In Art & Energy, internationally acclaimed museum planner Barry Lord argues that human creativity is deeply linked to the resources available on earth for our survival.
From our ancient mastery of fire through our exploitation of coal, oil, and gas, to the development of today's renewable energy sources, each new source of energy fundamentally transforms our art and culture—how we interact with the world, organize our communities, communicate, and conceive of and assign value to art.
By analyzing art, artists, and museums across eras and continents, Lord demonstrates how our cultural values and artistic expression are formed by our efforts to access and control the energy sources that make these cultures possible. Ultimately, Art & Energy reveals how, in Lord's words, "energy transition is a powerful engine of cultural change."
Barry Lord is the author or co-author of seven books, including Artists, Patrons, and the Public: Why Culture Changes. He is Co-President of Lord Cultural Resources.
###
For a review copy of Art & Energy, contact Dottie Jeffries, Jeffries Marketing, dottiejeffries@gmail.com; (917) 445-7876.
Published by American Alliance of Museums Press
Distributed by University of Chicago Press
Publication Date: August 15, 2014, ISBN-13: 978-1-933253-91-6, Paper $34.95 280 pages. 50 illustrations.
---