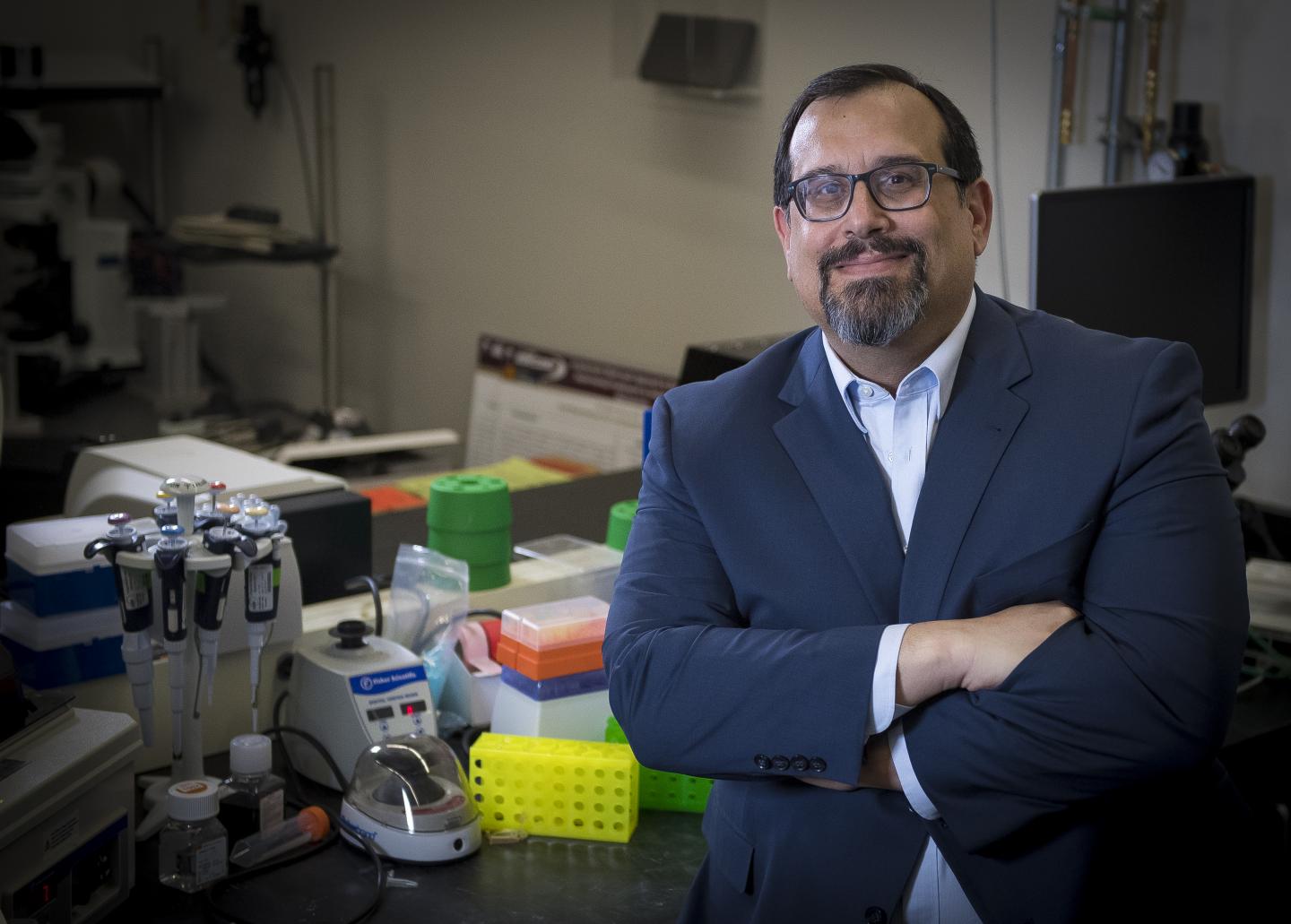 ADELPHI, Md. (Feb. 5, 2018) -- The Federal Laboratory Consortium named Dr. Philip Perconti, director of the U.S. Army Research Laboratory, as its 2018 Director of the Year in a Feb. 2, 2018, announcement.
The FLC is the formally chartered, nationwide network of more than 300 federal laboratories, agencies and research centers that fosters commercialization best practice strategies and opportunities for accelerating federal technologies from out of the labs and into the marketplace.
ARL is the Army's corporate laboratory providing the science and technology for the Warfighter. With a diverse assortment of unique facilities and a dedicated workforce of government and private sector partners, the lab makes up the largest source of world-class integrated research and analysis in the Army.
The Army relies on ARL to provide the critical links between scientific discovery and foundational research to addressing the military community's needs. ARL employs about 3,000 military and civilians with an annual budget exceeding $1.8 billion. Perconti is laboratory's fifth director.
The award, presented annually, recognizes directors who have made outstanding contributions supporting technology transfer.
Recent modifications to ARL's Cooperative Research and Development Agreement operating model - a primary institutional mechanism to further technology innovation - is one of ARL's biggest "game changers."
The new CRADA model has significantly lowered barriers for cooperation, enabling ARL researchers to more effectively transfer intellectual knowledge to their partners, and has boosted the number and quality of active CRADAs from 20 in 2014 to now more than 400 CRADA projects with hundreds of new collaborators.
Perconti is credited with leading recent efforts that have expanded ARL's business model for Open Campus - another signature ARL vehicle to facilitate tech transfer - to not only bring collaborators into ARL, but also bring its research staff into partner facilities. Under Perconti's leadership, ARL has leveraged more than $70 million in in-kind contributions, including $29.9 million in fiscal year 2016 alone, for Army-focused research through Open Campus initiatives.
Open Campus was designed in 2014 to create an S&T ecosystem emphasizing interdependent collaborative research as a critical element of national security. The Open Campus expansion is a direct result of the way CRADAs have been transformed and how they are now fully integrated into ARL's Technical Research Strategy (2015-2035).
Under his leadership, ARL now extends across the country at ARL West (University of Southern California), ARL South (University of Texas at Austin), ARL Central (University of Chicago), and the under development ARL Northeast, to be located in the greater Boston, MA area. ARL has also established CRADAs with regional universities/partners around each hub to shape the ARL extended hub and spoke model.
Under Perconti's leadership, small businesses have been established due to lab collaboration and technology transfer. Recent examples include Per Vivo Labs and GoxStudio who recently licensed ARL intellectual property. These spin off companies and technologies are the direct result of energy absorbing materials designed to mitigate mild traumatic brain injury, developed by the U.S. Army and evaluated with the National Football League and Under Amour. GoxStudio is developing protective knee and ankle braces to prevent injuries to Soldiers and athletes. While these companies are pre-revenue, they anticipate rapid growth and are already adding high paying jobs to their local economies.
###
The FLC Awards have been presented to more than 200 federal laboratories since its inception in 1984, according to its website. FLC's mission is to promote, facilitate, and educate federal technology transfer among its member labs and institutions so they can easily reach their commercialization goals, and create social and economic impacts with new innovative technologies. Through the various resources, education and training, tools and services the FLC creates and provides its members, federal labs are better able to create partnerships, navigate the commercialization process and achieve market success.
The U.S. Army Research Laboratory is part of the U.S. Army Research, Development and Engineering Command, which has the mission to provide innovative research, development and engineering to produce capabilities that provide decisive overmatch to the Army against the complexities of the current and future operating environments in support of the joint warfighter and the nation. RDECOM is a major subordinate command of the U.S. Army Materiel Command.
---