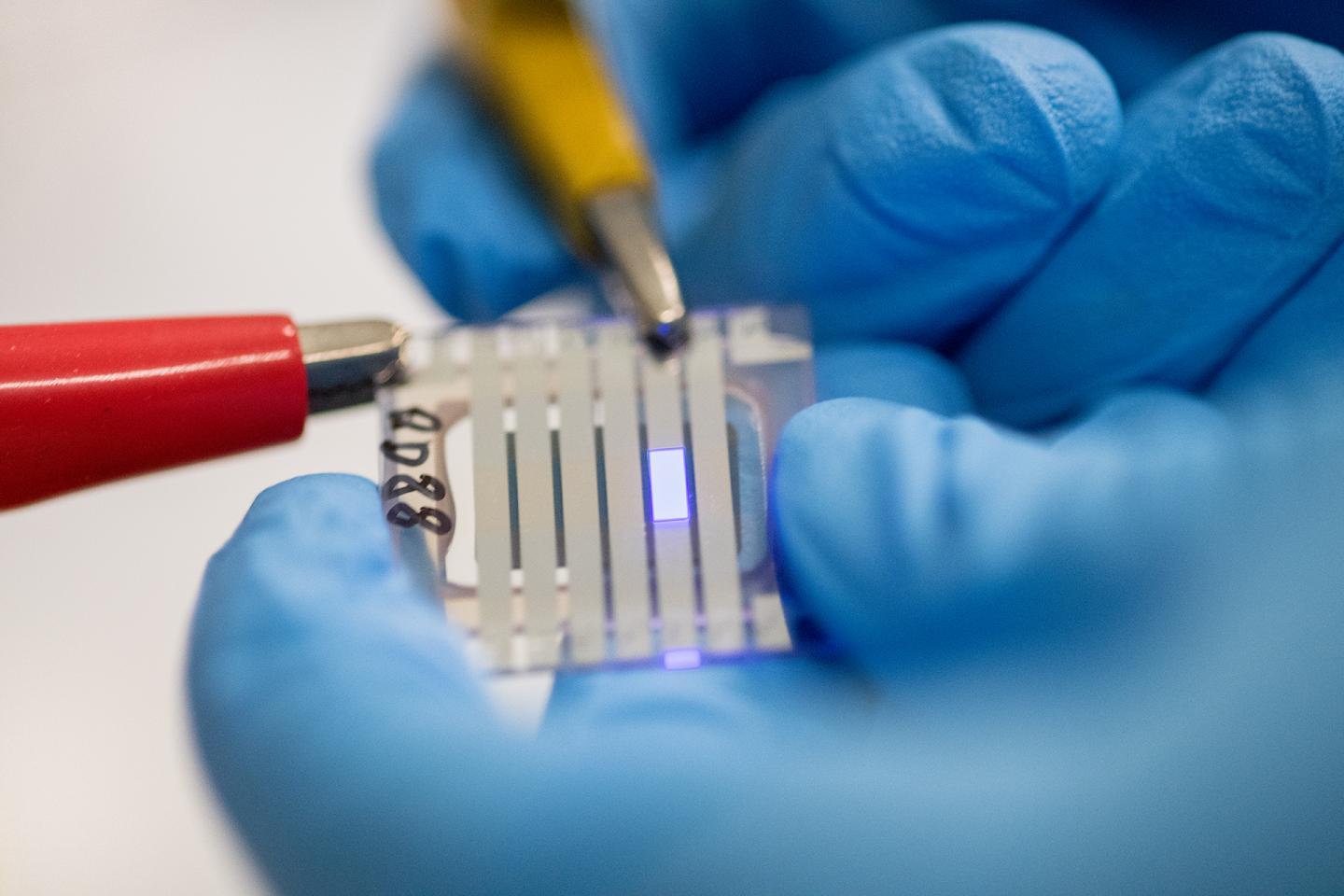 Businesses and professionals involved in research and development, advanced materials manufacturing and renewable energy technology are set to enjoy significant new opportunities following the launch of the Exciton Science Connect Program.
An initiative of the ARC Centre of Excellence in Exciton Science, the Connect Program will increase collaboration, knowledge exchange, capacity building and idea generation between the research community and the private sector.
This will be achieved by fostering closer links between leading industry representatives and some of the world's brightest minds in solar photovoltaics, device engineering, organic and inorganic chemistry, ultrafast and micro spectroscopy, theoretical and quantum physics, computational modelling, machine learning and automation.
Funded by the Australian Research Council, Exciton Science is a collaboration between five major Australian universities and already boasts established and impactful industry partnerships with CSIRO, RBA and DST Group.
Now, other businesses and organisations have the opportunity to benefit from similar collaboration through the Connect Program.
Benefits on offer to prospective partners include:
Seed funding grants;
Placement programs;
Fast-tracked recruitment; and
Access to events, seminars and workshops.
The Director of Exciton Science, Professor Paul Mulvaney, said: "The Centre is driving research that will see Australia gain direct economic and environmental benefits from its work on solar energy generation; by supporting the development of relevant skills for a high-tech, renewable energy-based economy through our graduate research programs and through the creation of new, commercially viable energy technologies.
"We are excited about the prospect of enabling more businesses and organisations in Australia and around the world to benefit from our expertise and insight, while affording our members, students and graduates invaluable professional experience and networking opportunities."
According to Professor Mulvaney, a major focus of the Connect Program will be to identify in advance which fundamental and applied problems have the strongest potential to be viable in the market, helping to bridge the divide between research, prototype development and commercialisation.
"We want leading industry representatives to be aware of the Centre's ground-breaking research outcomes first, and to provide them with advanced notice of the technology we are working on that has the potential to be successfully manufactured," he said.
###
For more information about the Connect Program, email connect@excitonscience.com, or visit excitonscience.com/connect-program.
---