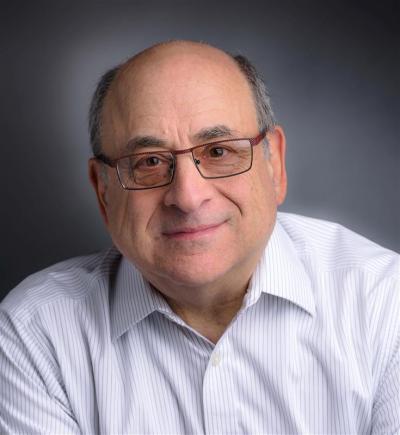 Skokie, IL-- The International Society for Stem Cell Research (ISSCR) awards the 2021 Tobias Lecture Award to Stuart H. Orkin, M.D., Boston Children's Hospital, Dana-Farber Cancer Institute, and Harvard Medical School, USA. Established in 2015 and supported by the Tobias Foundation, the prize recognizes original and promising basic hematology research as well as direct translational or clinical research related to cell therapy in hematological disorders. The award will be presented at a special lecture on 23 June at 1:15 p.m. EDT (13:15 EDT) during ISSCR 2021 Virtual, the world's leading meeting of global innovators in stem cell science and regenerative medicine.
"Stuart is one of the most accomplished and innovative physician-scientists in the world engaged in hematopoiesis research. His contributions to hematology and genetics are renowned and the ISSCR is thrilled to recognize Dr. Orkin's significant contributions to the field," said Christine Mummery, ISSCR President.
Dr. Orkin, an Investigator of the Howard Hughes Medical Institute, is internationally recognized as a physician-scientist for his ground-breaking discoveries in many aspects of hematopoiesis and particularly as a pioneer in establishing the roles of transcription factors and genetic networks in hematopoietic cell differentiation. Over the past decade, he has used this knowledge to transform current understanding of erythroid differentiation and how fetal hemoglobin is silenced in development and can be experimentally reactivated via modulation of BCL11A function. This work forms the basis for novel gene therapy and gene editing approaches to provide cures for patients with the major hemoglobinopathies, sickle cell disease and ß-thalassemia.
"I am honored that the ISSCR has chosen to recognize my group's contributions with the 2021 Tobias Lecture Award and affirm the critical role of basic research in translation of cell and genetic therapies to patients," Stuart H. Orkin said.
###
Award-winner biographies and photos are available upon request, as are interviews with ISSCR President Christine Mummery.
About the International Society for Stem Cell Research
With nearly 4,000 members from more than 65 countries, the International Society for Stem Cell Research is the preeminent global, cross-disciplinary, science-based organization dedicated to stem cell research and its translation to the clinic. The ISSCR mission is to promote excellence in stem cell science and applications to human health. Additional information about stem cell science is available at A Closer Look at Stem Cells, an initiative of the Society to inform the public about stem cell research and its potential to improve human health.
---