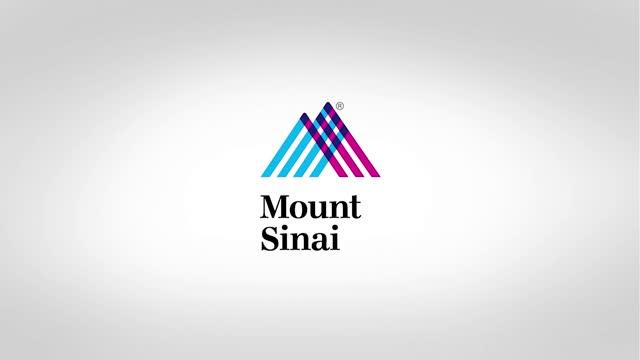 NEW YORK, NY (JUNE 21, 2018) Two strains of human herpesvirus--human herpesvirus 6A (HHV-6A) and human herpesvirus 7 (HHV-7) --are found in the brains of people with Alzheimer's disease at levels up to twice as high as in those without Alzheimer's, researchers from the Icahn School of Medicine at Mount Sinai report.
Using evidence from postmortem brain tissue from the Mount Sinai Brain Bank, the research team also identified previously unknown gene networks that will both offer new testable hypotheses for understanding Alzheimer's pathology and reveal novel potential targets for new drugs that may arrest Alzheimer's disease progression, and could potentially prevent the disease if administered early enough.
This is the first study to use a data-driven approach to study the impact of viruses on Alzheimer's and to identify the role of HHV-6A and HHV-7 in the disease. This is also the first evidence that integration of HHV genomes into human brain genomes may play a role in the etiology of Alzheimer's. These viruses can cause encephalitis and other chronic conditions.
Results of the study will be published online in Neuron, at 11 am EDT on Thursday, June 21.
The research team initially performed RNA sequencing on four brain regions in more than 600 samples of postmortem tissue from people with and without Alzheimer's to quantify which genes were present in the brain, and whether any were associated with the onset and progression of Alzheimer's. Through a variety of computational approaches, the team uncovered a complex network of unexpected associations, linking specific viruses with different aspects of Alzheimer's biology. They examined the influence of each virus on specific genes and proteins in brain cells, and identified associations between specific viruses and amyloid plaques, neurofibrillary tangles, and clinical dementia severity. To evaluate the robustness of their findings, the team incorporated a further 800 RNA sequencing samples collected by the Mayo Clinic and Rush Alzheimer's Disease Center, observing a persistent increase of HHV-6A and HHV-7 abundance in samples from individuals with Alzheimer's, thus replicating their main findings in two additional, independent, geographically dispersed cohorts.
Every 65 seconds, someone in the United States develops Alzheimer's. In 2018, the costs of providing care to individuals with Alzheimer's and other dementias are expected to total more than $277 billion. By mid-century, a new diagnosis will occur every 33 seconds, and costs are expected to exceed $1 trillion annually. Despite the dire public health implications, Alzheimer's remains the only Top 10 cause of mortality in the United States for which no disease-modifying treatments are available.
This study has been enabled by the extensive molecular profiling of several large patient cohorts, generated in the course of the National Institute on Aging (NIA) Accelerating Medicines Partnership-Alzheimer's Disease (AMP-AD). AMP-AD is a precompetitive partnership among government, industry, and nonprofit organizations that focuses on discovering novel, clinically relevant therapeutic targets and on developing biomarkers to help validate existing therapeutic targets. This multisector partnership is managed by the Foundation for the NIH. The combined funding support for this five-year endeavor is $185.2 million. Through the generation of this large, "multi-omic" resource, the team was able to perform their investigation of viral activity in Alzheimer's in an entirely data-driven manner. The term "multi-omic" is used as shorthand to imply that data from genes, proteins, fats, and other tissue components are all assessed and then represented qualitatively and quantitatively in a complex mathematical model.
"This study represents a significant advancement in our understanding of the plausibility of the pathogen hypothesis of Alzheimer's," said the study's senior author, Joel Dudley, PhD, Director of the Institute for Next Generation Healthcare at the Icahn School of Medicine at Mount Sinai. "Our work identified specific biological networks that offer new testable hypotheses regarding the role of microbial defense and innate immune function in the pathophysiology of Alzheimer's. If it becomes evident that specific viral species directly contribute to an individual's risk of developing Alzheimer's or their rate of progression once diagnosed, then this would offer a new conceptual framework for understanding the emergence and evolution of Alzheimer's at individual, as well as population, levels."
Dr. Dudley notes that this study could potentially translate to the identification of virus, or virus-related, biomarkers that could improve patient risk stratification and diagnosis, as well as implying novel viral targets and biological pathways that could be addressed with new preventative and therapeutic drugs. As with any complex set of findings, they will need to be confirmed in additional patient cohorts, and further studies to specifically address a causal role for viruses are now being conducted by the research team.
"This is the most compelling evidence ever presented that points to a viral contribution to the cause or progression of Alzheimer's," said one of the study's authors, Sam Gandy, MD, PhD, Professor of Neurology and Psychiatry and Director of the Center for Cognitive Health and NFL Neurological Care at Mount Sinai. "A similar situation arose recently in certain forms of Lou Gehrig's disease. In those patients, viral proteins were discovered in the spinal fluid of some Lou Gehrig's patients, and patients with positive viral protein tests in their spinal fluid showed benefit when treated with antiviral drugs."
###
More on this research is available in announcements from the NIH/National Institute on Aging, Arizona State University and Cell Press, the publisher of Neuron.
Other Mount Sinai authors of the study include co-first authors Ben Readhead, MBBS, and Jean-Vianney Haure-Mirande, PhD. Other Mount Sinai authors include Vahram Haroutounian, PhD, Professor of Psychiatry and Neurobiology and Director of the NeuroBioBank; Mary Sano, PhD, Director of Alzheimer's Disease Research; Noam Beckmann, PhD candidate; Eric Schadt, PhD, Dean for Precision Medicine and Professor of Genetics and Genomic Sciences; and Michelle Ehrlich, MD, Professor of Neurology, Pediatrics, and Genetics and Genomics Sciences.
Postmortem brain tissue was collected through the NIH-designated NeuroBioBank (NBB) System that contributes to support of the Mount Sinai VA/Alzheimer's Disease Research Center Brain Bank (AG005138).
The Dudley Laboratory at the Icahn School of Medicine at Mount Sinai has an institutional partnership with Banner-ASU Neurodegenerative Disease Research Center.
Postmortem brain tissue was collected through the NIH-designated NeuroBioBank (NBB) System that contributes to support of the Mount Sinai VA/Alzheimer's Disease Research Center Brain Bank (AG005138). Dr. Vahram Haroutunian from the Mount Sinai School of Medicine is Director of the NeuroBioBank.
Additional postmortem data collection was supported through funding by NIA grants P50 AG016574, R01 AG032990, U01 AG046139, R01 AG018023, U01 AG006576, U01 AG006786, R01 AG025711, R01 AG017216, R01 AG003949, R01 NS080820, Cure PSP Foundation, and support from Mayo Foundation, U24 NS072026, P30 AG19610, Michael J. Fox Foundation for Parkinson's Research P30AG10161, R01AG15819, R01AG17917, R01AG30146, R01AG36836, U01AG32984, U01AG46152, the Illinois Department of Public Health, and the Translational Genomics Research Institute.
Additional work performed in this study was supported by U01 AG046170, R56AG058469, and philanthropic financial support was provided by Katherine Gehl.
About the Mount Sinai Health System
The Mount Sinai Health System is New York City's largest integrated delivery system encompassing seven hospital campuses, a leading medical school, and a vast network of ambulatory practices throughout the greater New York region. Mount Sinai's vision is to produce the safest care, the highest quality, the highest satisfaction, the best access and the best value of any health system in the nation. The System includes approximately 7,100 primary and specialty care physicians; 10 joint-venture ambulatory surgery centers; more than 140 ambulatory practices throughout the five boroughs of New York City, Westchester, Long Island, and Florida; and 31 affiliated community health centers. The Icahn School of Medicine is one of three medical schools that have earned distinction by multiple indicators: ranked in the top 20 by U.S. News & World Report's "Best Medical Schools", aligned with a U.S. News & World Report's "Honor Roll" Hospital, No. 13 in the nation for National Institutes of Health funding, and among the top 10 most innovative research institutions as ranked by the journal Nature in its Nature Innovation Index. This reflects a special level of excellence in education, clinical practice, and research. The Mount Sinai Hospital is ranked No. 18 on U.S. News & World Report's "Honor Roll" of top U.S. hospitals; it is one of the nation's top 20 hospitals in Cardiology/Heart Surgery, Diabetes/Endocrinology, Gastroenterology/GI Surgery, Geriatrics, Nephrology, and Neurology/Neurosurgery, and in the top 50 in four other specialties in the 2017-2018 "Best Hospitals" issue. Mount Sinai's Kravis Children's Hospital also is ranked in six out of ten pediatric specialties by U.S. News & World Report. The New York Eye and Ear Infirmary of Mount Sinai is ranked 12th nationally for Ophthalmology and 50th for Ear, Nose, and Throat, while Mount Sinai Beth Israel, Mount Sinai St. Luke's and Mount Sinai West are ranked regionally. For more information, visit http://www.mountsinai.org/, or find Mount Sinai on Facebook, Twitter and YouTube.
---