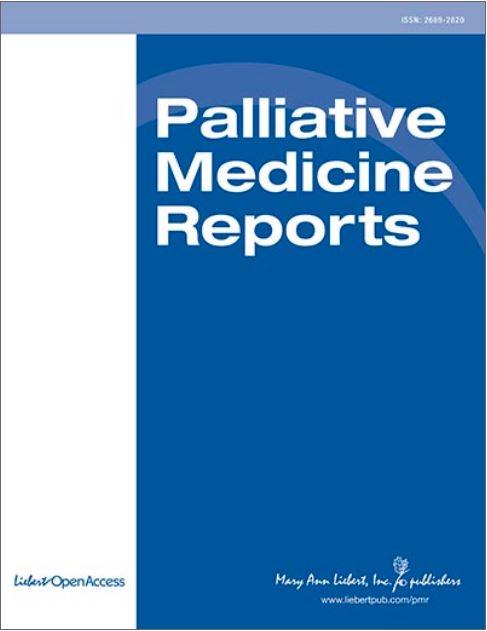 New Rochelle, NY, February 6, 2020--Palliative Medicine Reports, a new peer-reviewed open access companion to the highly regarded Journal of Palliative Medicine, will launch from Mary Ann Liebert, Inc., publishers in Spring 2020. All articles in Palliative Medicine Reports will be published open access to ensure broad and rapid distribution and visibility of meaningful content.
Building on the success of Journal of Palliative Medicine, which has published exceptional research and clinical papers for over 20 years, Palliative Medicine Reports will provide a dedicated open access forum for authors across the globe. The Journal will publish peer-reviewed articles on a broad range of topics related to the medical, psychosocial, policy, and legal issues in end-of-life care and relief of suffering for patients with intractable pain. The Journal will be spearheaded by Editor-in-Chief Charles F. von Gunten, MD, PhD, Vice President, Medical Affairs, Hospice and Palliative Medicine, OhioHealth, who also leads the flagship journal. The Journal will also be overseen by Deputy Editor Christopher Jones, MD, MBA, HMDC, FAAHPM, University of Pennsylvania, as well as an expert, international editorial board.
Palliative Medicine Reports will include a variety of front matter material, making it available to both clinical and lay audiences and will present essential information for professionals in hospice and palliative medicine, focusing on improving quality of life for patients and their families, and the latest developments in drug and non-drug treatments. All articles will be published under Creative Commons licenses.
###
For further information or submission inquiries about Palliative Medicine Reports, please click here.
About the Publisher
Mary Ann Liebert, Inc., publishers is a privately held, fully integrated media company known for establishing authoritative peer-reviewed journals in promising areas of science and biomedical research, including Journal of Palliative Medicine, Population Health Management, and AIDS Patient Care and STDs. Its biotechnology trade magazine, GEN (Genetic Engineering & Biotechnology News), was the first in its field and is today the industry's most read publication worldwide. A complete list of the firm's 90 journals, newsmagazines, and books is available on the Mary Ann Liebert, Inc., publishers website.
---
Journal
Palliative Medicine Reports