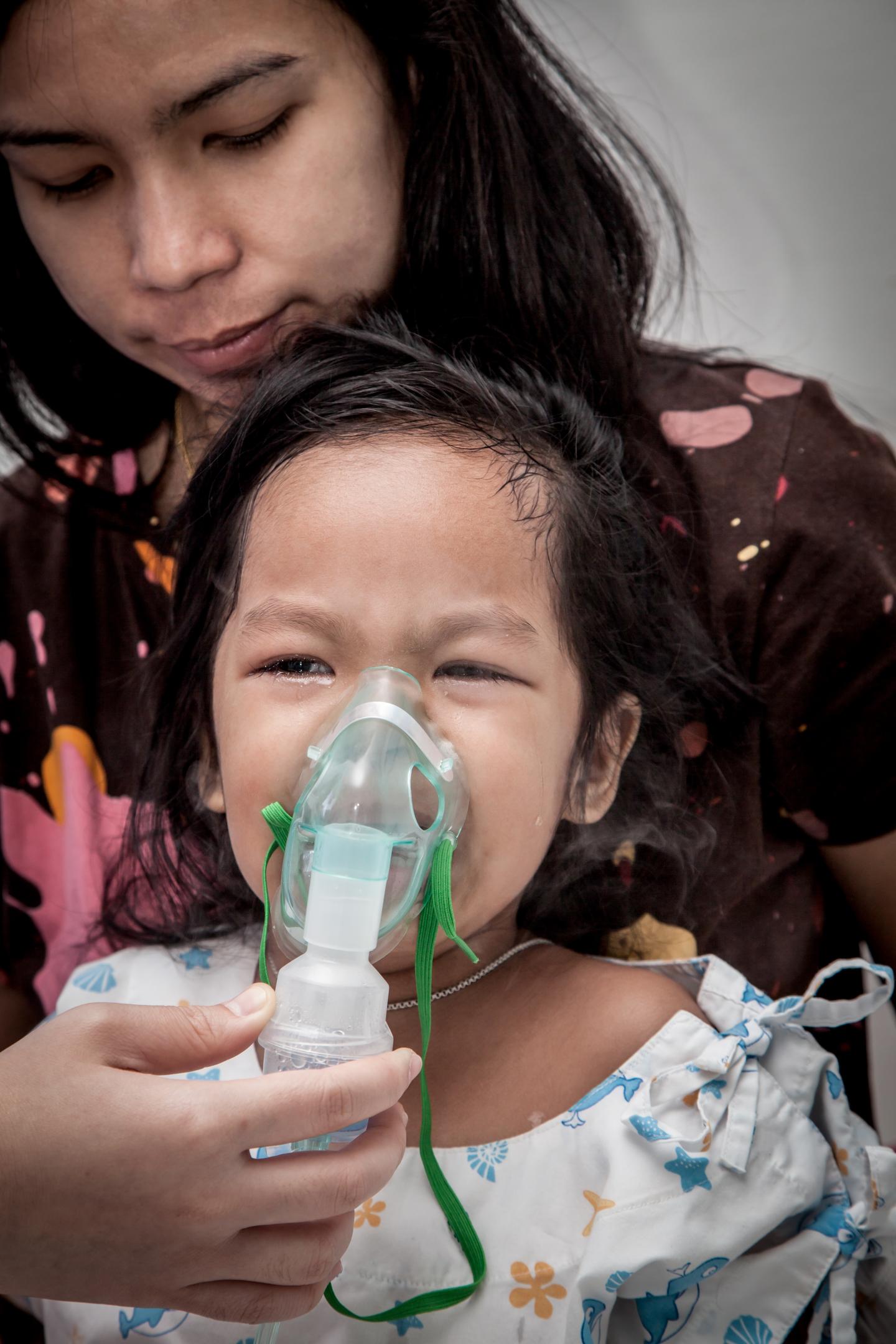 Jan. 20, 2017--Children with asthma may be more likely to become obese later in childhood or in adolescence, according to new research published online ahead of print in the American Thoracic Society's American Journal of Respiratory and Critical Care Medicine.
In "Effects of Childhood Asthma on the Development of Obesity among School-Aged Children," researchers report that young children with asthma were 51 percent more likely to become obese over the next decade as children who did not have asthma. The researchers also found that the use of asthma rescue medications reduced the risk of becoming obese by 43 percent.
"Asthma and obesity often occur together in children, but it is unclear whether children with asthma are at higher risk for onset of obesity or whether obese children develop asthma, or both, said Zhanghua Chen, PhD, lead study author and a postdoctoral research associate of preventive medicine at the Keck School of Medicine at the University of Southern California. "Our findings add to the literature that early-life asthma history may lead to increased risk of childhood obesity."
In their prospective study, Dr. Chen and her colleagues analyzed the records of 2,171 kindergarteners and first graders who were not obese at the time they enrolled in the Southern California Children's Health Study (CHS). At enrollment, 13.5 percent of the children had asthma. The children were followed for up to 10 years (average: 6.9 years). During that time, 15.8 percent of all the children enrolled in the study developed obesity. Researchers confirmed study results in a different group of children, recruited in the 4th grade to participate in the CHS.
The researchers accounted for a number of factors that might have biased results, including whether the children had health insurance or were overweight at enrollment, ethnicity, family income, smoking exposure at home and physical activity.
These confounding factors also did not explain the finding that the use of rescue asthma medications appeared to reduce the risk of developing obesity.
Frank D. Gilliland, MD, PhD, senior study author and Hastings Professor of Preventive Medicine at the university, said the fact that rescue, but not controller, asthma medications reduced obesity was a surprise and warranted further study. He added, however, that overall study findings reinforce the importance of early diagnosis and treatment of asthma, which may short circuit "the vicious cycle of asthma increasing the development of obesity and obesity causing increased asthma symptoms."
Study limitations include relying on parents to report asthma diagnosis, limited information about exercise and no information about diet. Still, study findings, the authors said, suggest commonsense strategies for children with asthma that can improve their overall health while reducing the risk of obesity. Among those strategies, they said, are eating a healthy diet, increasing physical activity and achieving asthma control through medication and better understanding of symptom triggers.
###
Share via Twitter
"#Asthma increases #obesity risk in children: new research."
Follow Us
ATS - @atscommunity
AJRCCM - @ATSBlueEditor
About the American Journal of Respiratory and Critical Care Medicine (AJRCCM):
The AJRCCM is a peer-reviewed journal published by the American Thoracic Society. The Journal takes pride in publishing the most innovative science and the highest quality reviews, practice guidelines and statements in pulmonary, critical care and sleep medicine. With an impact factor of 12.996, it is the highest ranked journal in pulmonology. Editor: Jadwiga Wedzicha, MD, professor of respiratory medicine at the National Heart and Lung Institute (Royal Brompton Campus), Imperial College London, UK.
About the American Thoracic Society:
Founded in 1905, the American Thoracic Society is the world's leading medical association dedicated to advancing pulmonary, critical care and sleep medicine. The Society's 15,000 members prevent and fight respiratory disease around the globe through research, education, patient care and advocacy. The ATS publishes three journals, the American Journal of Respiratory and Critical Care Medicine, the American Journal of Respiratory Cell and Molecular Biology and the Annals of the American Thoracic Society.
The ATS will hold its 2017 International Conference, May 19-24, in Washington, DC, where world-renowned experts will share the latest scientific research and clinical advances in pulmonary, critical care and sleep medicine.
---
Journal
American Journal of Respiratory and Critical Care Medicine