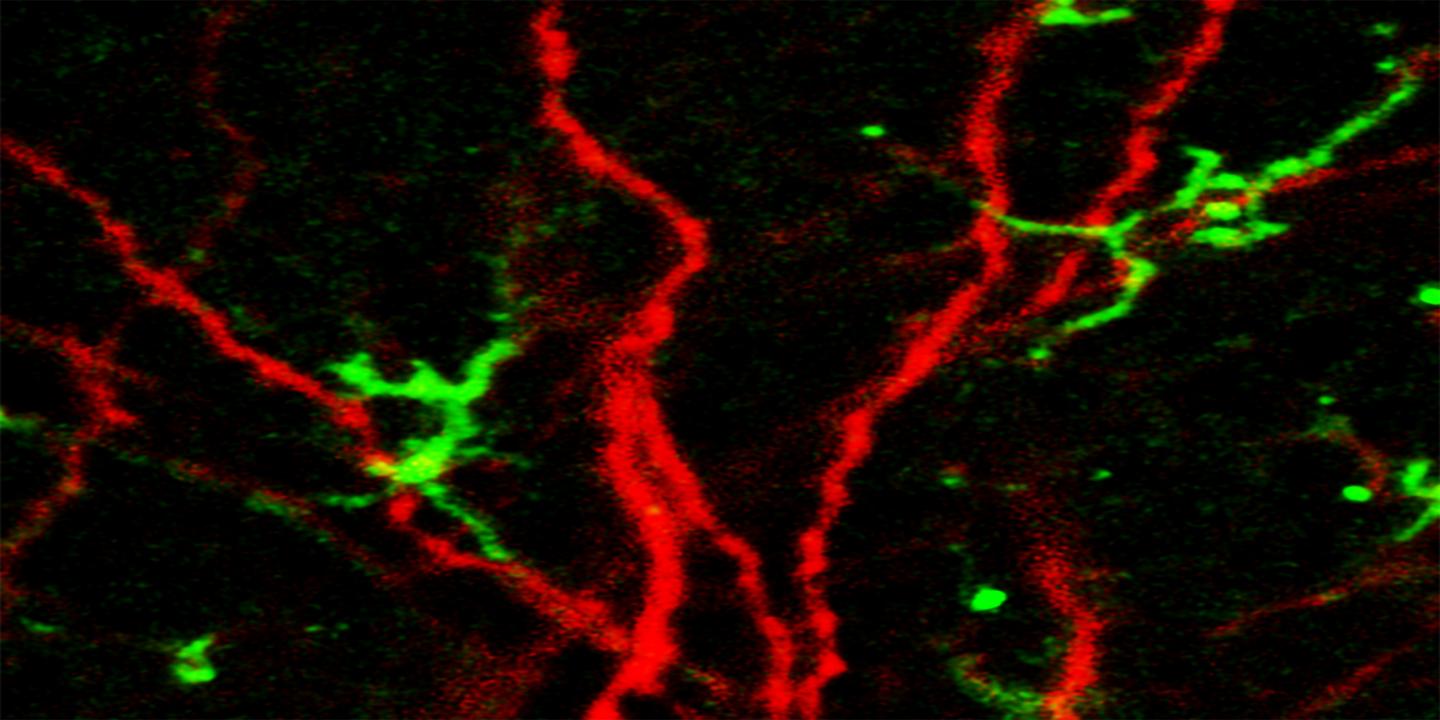 Scientists have taken a step closer to understanding how the strongest known genetic risk factor for Alzheimer's disease (AD) contributes to memory impairment. Reporting their findings in eNeuro, the researchers demonstrate a critical role of the risk gene in the proper development of adult-born neurons in the hippocampus.
Apolipoprotein E (ApoE) is among the genes that regulate ongoing generation of neurons in the dentate gyrus of the hippocampus. A variant of this gene called ApoE4 -- present in 10 to 20 percent of the human population -- is also associated with the development of late-onset AD.
Investigating the effects of ApoE on adult neurogenesis, Tzong-Shiue Yu, Steven Kernie, and colleagues found reduced complexity of the dendrites of adult-born neurons in mice with genetically silenced ApoE compared to unaltered mice, as well as in those expressing ApoE4 compared to ApoE3-expressing mice -- ApoE3, the most common variant found in humans, is not associated with disease risk. These findings suggest a potential explanation for the increased risk of neuropsychiatric diseases involving the hippocampus, including AD, among ApoE4 carriers.
###
Article: ApoE regulates the development of adult newborn hippocampal neurons
DOI: https://doi.org/10.1523/ENEURO.0155-18.2018
Corresponding authors: Tzong-Shiue Yu, ty2255@cumc.columbia.edu and Steven Kernie, sk3516@cumc.columbia.edu (Columbia University College of Physicians and Surgeons, New York, NY, USA)
About eNeuro
eNeuro, the Society for Neuroscience's open-access journal launched in 2014, publishes rigorous neuroscience research with double-blind peer review that masks the identity of both the authors and reviewers, minimizing the potential for implicit biases. eNeuro is distinguished by a broader scope and balanced perspective achieved by publishing negative results, failure to replicate or replication studies. New research, computational neuroscience, theories and methods are also published.
About The Society for Neuroscience
The Society for Neuroscience is the world's largest organization of scientists and physicians devoted to understanding the brain and nervous system. The nonprofit organization, founded in 1969, now has nearly 37,000 members in more than 90 countries and over 130 chapters worldwide.
---