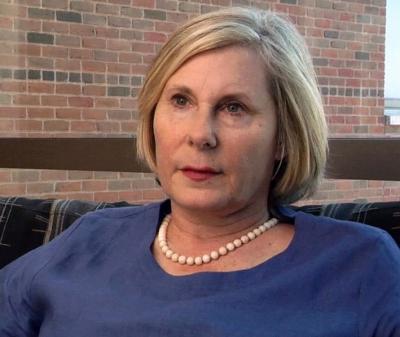 Bar Harbor, Maine - Geneticist and author Weslie Janeway of New York has made a $1 million "challenge gift" to The Jackson Laboratory for the recruitment and support of new scientists working to understand the genetic basis of human disease. The challenge gift, intended to encourage $1 million in matching gifts from other donors, will be used to pay for faculty starting salaries, lab equipment and experiments.
"Mrs. Janeway's generous gift will help us attract bright young faculty with new ideas and approaches to enhance our genetics research at the Laboratory," said Rick Woychik, Ph.D., president and CEO of the Laboratory.
"A secure funding base is necessary to attract outstanding researchers," Mrs. Janeway said. "This represents the best possible investment in the future of The Jackson Laboratory and its work in the basic science that makes it possible to advance human health."
The gift is timely because the Laboratory has developed a five-year strategic plan to expand its faculty to 45 principal investigators from the current 38 by 2014.
Mrs. Janeway has extensive philanthropic involvement and executive experience. She is president of the Pyewacket Foundation, manager of the Cambridge Endowment for Research and a member of the Stem Cell Council of Cambridge University. Moreover, she is currently on sabbatical in Dr. Roger Pedersen's Laboratory at the University of Cambridge in the United Kingdom where she is gaining experience as a biomedical scientist conducting stem cell research.
She is coauthor of the newly published Mrs. Charles Darwin's Recipe Book, a collection of historic scholarship, botanical drawings and insights about the lives and tastes of Charles and Emma Wedgwood Darwin. This year is Charles Darwin's 200th birthday and the 150th anniversary of his book On the Origin of Species, describing his theory of evolution, the foundation of the genetics revolution.
Mrs. Janeway is married to William H. Janeway, senior advisor at the global private equity firm Warburg Pincus. They have a summer home in Hancock Point, Maine.
###
The Jackson Laboratory is an independent, nonprofit biomedical research institution and National Cancer Institute-designated Cancer Center based in Bar Harbor, Maine, with a facility in Sacramento, Calif. Its mission is to discover the genetic basis for preventing, treating and curing human diseases, and to enable research and education for the biomedical community. The Laboratory's work is contributing to a future of personalized medicine tailored to each individual's unique genetic makeup.
---