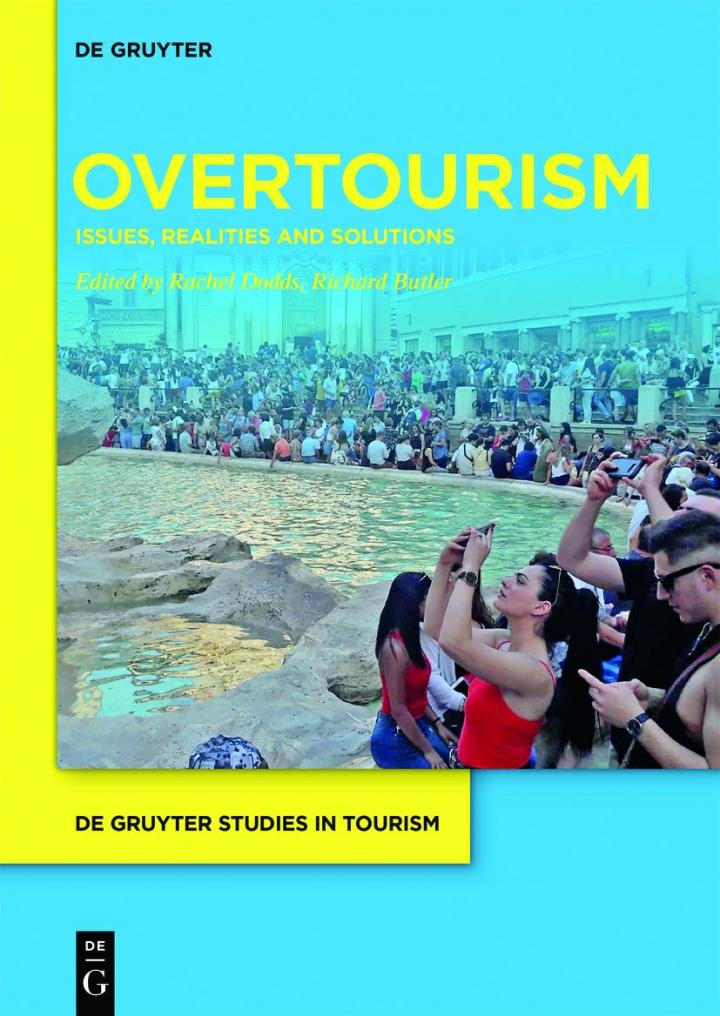 Once a niche term within the travel industry, "overtourism" is a growing global issue that has gained media attention worldwide. Although the phenomenon is not new, the effects of unsustainable and rapidly growing tourism has led to increased concern about negative effects on local communities and places of natural beauty.
De Gruyter's new publication, "Overtourism: Issues, realities and solutions", edited by Rachel Dodds and Richard W. Butler, is the first book to examine in detail the origin and "enablers" of overtourism. It places the much discussed and contentious topic in a conceptual context with other forms of tourism, including wider discussions of policy and planning.
In a selection of global case studies in both urban and rural settings, the book discusses potential steps to reduce the impact on residents and the natural environment of affected areas.
One of the chapters examines Barcelona, once viewed as one of the "coolest" destinations in Europe. As media reports show, the Catalan capital is now struggling under the weight of its popularity. In the chapter "Barcelona - Crowding out the locals: A Model for Tourism Management?" author Harold Goodwin focuses on the rise and development of Barcelona's extreme tourism and looks at its ambitious programme for addressing overtourism.
In another chapter that examines the significant impact of social media such as Instagram, Ulrike Gretzel, author of the chapter "The Role of Social Media in Creating and Addressing Overtourism", outlines the significant influence on the tourist boom, as well as on visitor behaviour.
While it is apparent that social media has contributed to the problem, Gretzel also posits the positive effect it can potentially have on, for example, prevention. "Social media also provides opportunities to share information about lesser visited places and reinforce sustainable tourist behaviours. It also allows for activism that heightens awareness of overtourism and facilitates discourse among diverse stakeholder groups."
The discussions on the many aspects of overtourism as a global issue underline how important it is going forwards to develop tourism in line with the needs of the local residents.
###
Rachel Dodds is a Professor in the School of Hospitality and Tourism Management at Ryerson University in Canada. She has worked extensively in tourism, tourism development and sustainability and has published considerably on these topics. She is globally recognized for her work in sustainability from both an academic and industry perspective.
Richard W. Butler is Professor Emeritus at the University of Strathclyde. He has published over twenty books on tourism and many articles and chapters on several aspects of tourism, particularly on destination development and associated impacts of tourism. He is a former president of the International Academy for the Study of Tourism and of the Canadian Association for Leisure Studies, and in 2016 was awarded the Ulysses Medal by the United Nations World Tourism Organisation for excellence in the creation and dissemination of knowledge.
Ed. by Rachel Dodds and Richard W. Butler
Overtourism: Issues, realities and solutions
2019, 289 pages
Hardcover, English: EUR 107.95
eBook/EPUB, English: EUR 107.95
Paperback, English: EUR 42.95
ISBN 978-3-11-060408-5
De Gruyter Verlag, Berlin
---