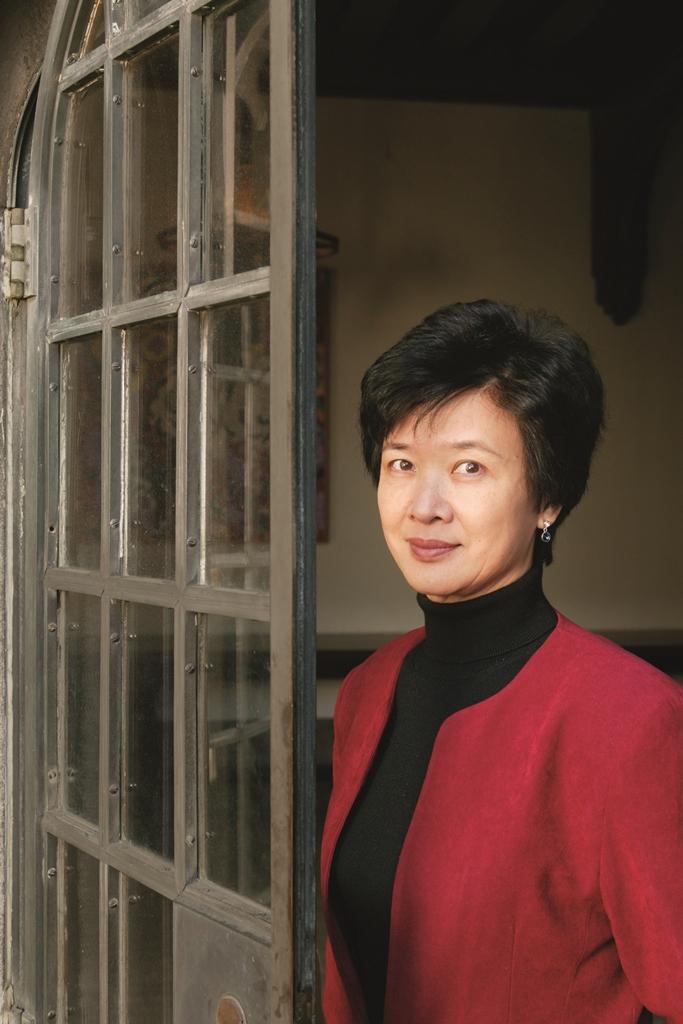 Toronto - Annual awards to recognize achievements in research and teaching by faculty were presented this week at the University of Toronto's Rotman School of Management.
Four faculty members were awarded with the Roger Martin Awards for Excellence in Research and Teaching. Established by Professor Emeritus Roger Martin, a former Dean of the Rotman School, the awards are presented annually to faculty members who have achieved distinction for their teaching or research activities. The co-winners of the Roger Martin Excellence in Teaching Award are Profs. Anne Bowers and David Goldreich. The co-winners of the Roger Martin Excellence in Research Award are Profs. Mitchell Hoffman and Azarakhsh Malekian
Prof. Ajay Agrawal is the recipient of the Outstanding Research Impact Award, which recognizes research and other professional activity that has a significant impact on external non-academic audiences including the business and public policy communities both locally and internationally.
Prof. Jie Lin Xie is the winner of the Distinguished Scholarly Contribution Award, which recognizes and encourages research and research-related service that contribute to the development of a robust and dynamic research environment within and beyond the Rotman community
Ajay Agrawal is a professor of strategic management and the Geoffrey Taber Chair in Entrepreneurship and Innovation and Professor of Entrepreneurship. He is the founder of the Creative Destruction Lab (CDL), an educational and research centre within the Rotman School fostering the next generation of Canada's technology startups. His research interests include the economics of artificial intelligence, science policy, entrepreneurial finance, and geography of innovation. CDL launched a new program in April 2020, CDL-Recovery, in response to the global COVID-19 pandemic and as well as the CDL Rapid Screening Consortium, which focuses on developing a cost-effective system for reopening the economy. His PhD from the University of British Columbia.
Anne Bowers is an associate professor of strategic management at Rotman. Her research interests include how classification shapes market outcomes, and how information flows among market intermediaries. She teaches classes in strategy fundamentals, corporate strategy, and organization theory in the Rotman School's MBA, PhD, and executive programs. Her PhD is from the University of Michigan.
David Goldreich is a professor of finance. He has served at the school as the director of Rotman Commerce and the academic director of the Morning and Evening MBA Program. His research addresses a variety of topics, including Treasury auctions, bond liquidity, and IPOs. He teaches corporate finance and capital markets in the Rotman School's MBA and Commerce programs. His PhD is from Carnegie Mellon University.
Mitchell Hoffman is an associate professor of strategic management. He studies the determinants of workplace productivity and the economics of human resources, working at the intersection of labor economics, personnel & organizational economics, behavioural economics, productivity, and strategy. He holds a PhD from the University of California, Berkeley.
Azarakhsh Malekian is an associate professor of operations management and statistics. Her research interests include network and data economics, mechanism design, game theory, and combinatorial optimization. Her PhD is from the University of Maryland.
Jia Lin Xie is professor of organizational behaviour and human resource management and is the Magna Professor in Management. Prof. Xie's expertise is within the field of organizational behaviour includes job design, job stress, cross-cultural organizational behaviour, and knowledge management. In addition to her research and teaching, Prof. Xie has devoted much of her time and effort to promoting the internationalization of management knowledge. She is the Past President for the International Association for Chinese Management Research (IACMR), an Academy of Management affiliated academic association.
###
The Rotman School of Management is part of the University of Toronto, a global centre of research and teaching excellence at the heart of Canada's commercial capital. Rotman is a catalyst for transformative learning, insights and public engagement, bringing together diverse views and initiatives around a defining purpose: to create value for business and society. For more information, visit http://www.rotman.utoronto.ca.
For more information:
Ken McGuffin
Manager, Media Relations
Rotman School of Management
University of Toronto
Voice 416.946.3818
E-mail mcguffin@rotman.utoronto.ca
---