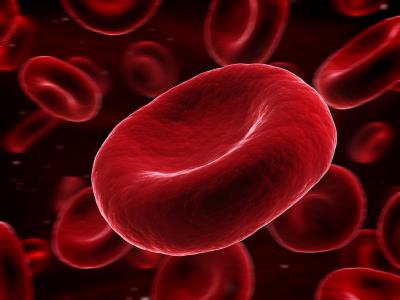 HOUSTON -- (Sept. 17, 2012) -- In the largest undertaking of its kind, scientists at four leading U.S. research institutions are embarking upon a five-year National Institutes of Health (NIH)-funded study to make blood transfusions safer and more effective by uncovering the exact causes of hemoglobin toxicity.
Hemoglobin in healthy red blood cells is a life-giver, but hemoglobin can become deadly when cells break open and spill it directly into the bloodstream. The study aims to better understand the underlying causes of hemoglobin toxicity so patients can be matched with the transfusion strategy that is best suited for them. The research could also lead to possible treatments for sickle cell anemia and other diseases that are characterized by red blood cell breakage.
The research is funded by a $10.8 million NIH grant to Rice University, the Albert Einstein College of Medicine of Yeshiva University, the Food and Drug Administration (FDA), and the University of California, San Diego.
"Hemoglobin normally stays inside red blood cells, but under some conditions — including sickle cell anemia and transfusions involving stored blood — red cells can break open, or lyse, causing substantial amounts of hemoglobin to be released into blood plasma," said Einstein's Joel Friedman, the principal investigator of the new study. "We call this acellular hemoglobin, and it can complicate blood transfusions, lead to hypertension and inflammation in hemolytic diseases and reduce the effectiveness of blood substitutes."
A number of competing theories have been offered about hemoglobin toxicity, but the molecule's complexity has made it very difficult to determine which of the theories is correct, said Friedman, Einstein's Young Men's Division Chair in Physiology and professor of physiology and biophysics and of medicine.
The study, funded by the NIH's National Heart, Lung and Blood Institute, aims to get definitive answers by bringing together a nationally recognized team of experts to gather the necessary evidence for a scientific consensus. The team is co-directed by Friedman, Rice biochemist John Olson, UC San Diego bioengineer Marcos Intaglietta and FDA biochemist Abdu Alayash.
"Hemoglobin toxicity is a thorny scientific problem because the hemoglobin protein does a lot of different things," said Olson, Rice's Ralph and Dorothy Looney Professor of Biochemistry and Cell Biology. "Hemoglobin takes up and releases oxygen. It also scavenges nitric oxide, and it can also oxidize and then release hydrogen peroxide and sometimes tiny bits of iron -- which are very toxic -- directly into blood."
Olson said hemoglobin toxicity may be driven by any of these mechanisms, with different combinations coming into play in the same patient under different circumstances. Understanding the specific role of each factor is a big challenge, but Olson's group has spent the past 20 years creating the tools to help do just that. Olson's lab has used biotechnology to create a number of recombinant versions of hemoglobin, each of which is designed to fail in a specific and predictable way.
For example, one of Olson's recombinant proteins releases oxygen normally but oxidizes much more readily than native hemoglobin, Another recombinant version scavenges less nitric oxide than normal but otherwise behaves just like native hemoglobin.
"Our group will produce up to two dozen recombinant proteins that the other teams will use in both cell and animal tests," Olson said. "The other groups also have specialized roles and tasks, and working together we believe we can gather conclusive evidence about hemoglobin toxicity that we simply could not obtain on our own."
Acellular hemoglobin can initiate toxic chemical reactions and processes. This toxicity can trigger or worsen inflammation of blood vessels, and it can complicate transfusions and other therapies. The researchers hope to both determine the mechanisms responsible for acellular hemoglobin toxicity and develop strategies for preventing, reducing or even reversing toxicity.
Einstein's group, which includes Parimala Nacharaju, will study several possible strategies for neutralizing acellular hemoglobin toxicity, including the novel use of nanoparticles that release nitric oxide gas to counteract the nitric oxide scavenging of acellular hemoglobin. The FDA team will evaluate strategies for limiting hypertension caused by the scavenging of nitric oxide, damage to blood-vessel walls caused by oxygen-derived free radicals and inflammation caused by hemoglobin breakdown and precipitation. The UC San Diego team, which includes Amy Tsai and Pedro Cabrales, will conduct animal tests to determine which mechanisms are responsible for hemoglobin-based toxicities and to evaluate strategies designed to eliminate or reduce those mechanisms.
###
A high-resolution image is available for download at: http://news.rice.edu/wp-content/uploads/2012/09/0914_BLOOD_lg.jpg
CAPTION: Researchers at Rice University and three other U.S. institutions are embarking on a five-year study to make blood transfusions safer and more effective by uncovering the exact causes of hemoglobin toxicity.
CREDIT: photos.com/Rice University
A copy of the NIH grant abstract is available at: http://tinyurl.com/9n6l3wr
---