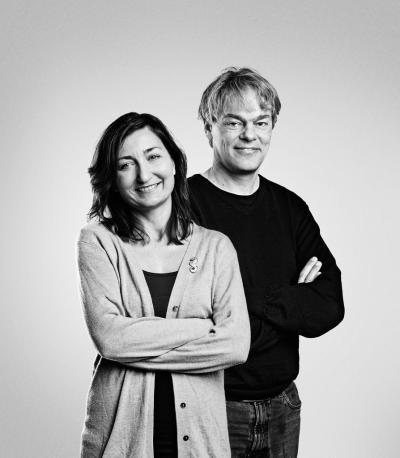 Professors May-Britt and Edvard Moser, neuroscientists at the Norwegian University of Science and Technology (NTNU), have been elected Foreign Associates of the US National Academy of Sciences.
Professor May-Britt Moser, director of the Centre for Neural Computation and co-director of the Kavli Institute for Systems Neuroscience at Norwegian University of Science and Technology (NTNU) is the first Norwegian woman to be elected to the Academy, and the Mosers are the youngest Norwegians ever to be elected.
The National Academy of Sciences announced yesterday the election of 84 new members and 21 foreign associates from 15 countries in recognition of their distinguished and continuing achievements in original research.
Those elected yesterday bring the total number of active members to 2,214 and the total number of foreign associates to 444. Nearly 200 members have won a Nobel Prize.
"We are honored and overwhelmed," May-Britt Moser says. "We had no idea that we were even nominated. To be considered for this membership is a sign of broad scientific recognition, for which we are deeply grateful."
###
The National Academy of Sciences (NAS) is a private, non-profit society of distinguished scholars. Established by an Act of Congress, signed by President Abraham Lincoln in 1863, the NAS is charged with providing independent, objective advice to the nation on matters related to science and technology. Scientists are elected by their peers to membership in the NAS for outstanding contributions to research.
---