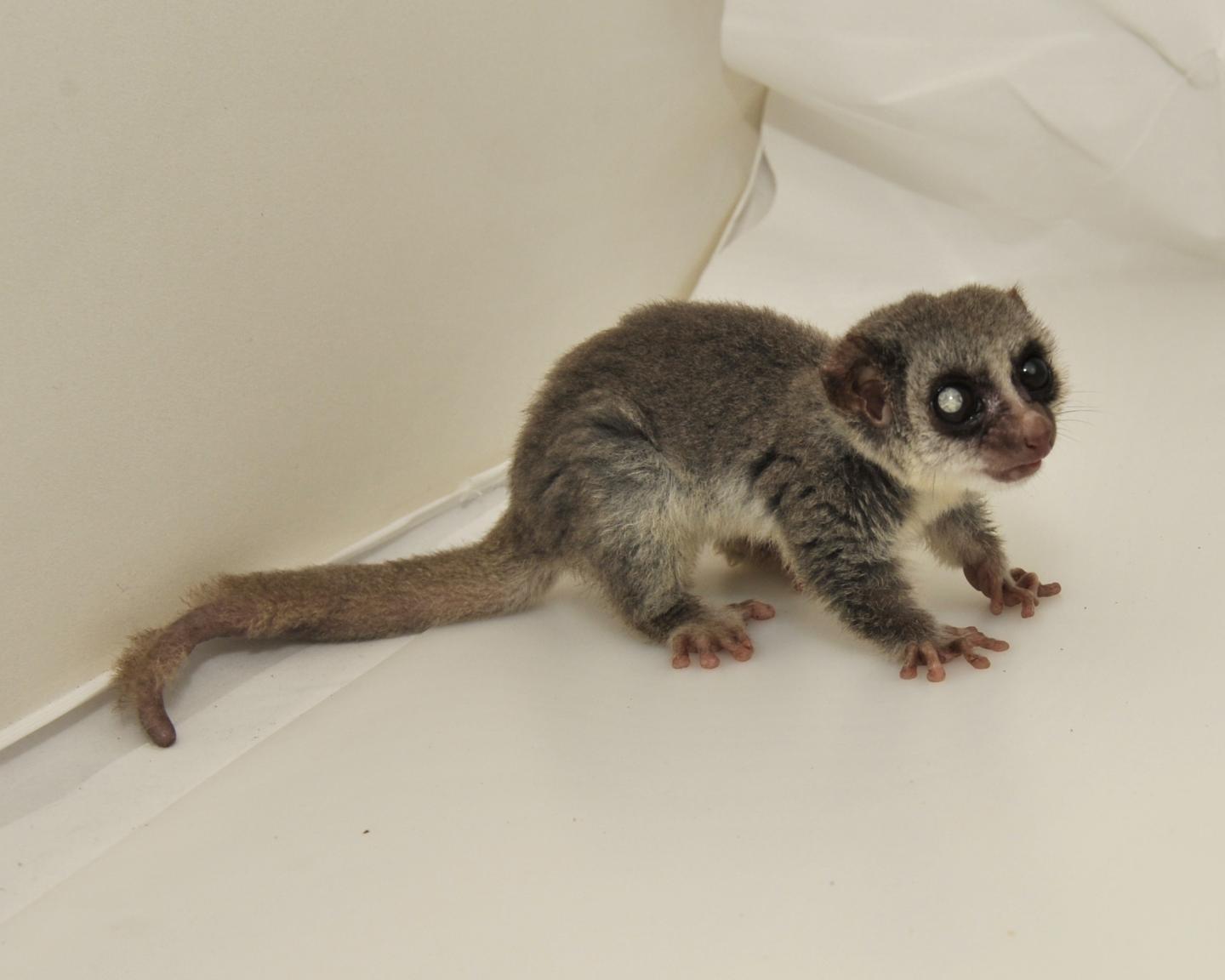 DURHAM, N.C. -- When Jonas the lemur died in January, just five months short of his thirtieth birthday, he was the oldest of his kind. A primate called a fat-tailed dwarf lemur, Jonas belonged to a long-lived clan. Dwarf lemurs live two to three times longer than similar-sized animals.
In a new study, Duke University researchers combed through more than 50 years of medical records on hundreds of dwarf lemurs and three other lemur species at the Duke Lemur Center for clues to their exceptional longevity.
The conventional wisdom in longevity research is that smaller species live shorter lives than larger ones. For example, humans and whales can live to be over 100; yet the average lab mouse doesn't live beyond its third birthday.
The researchers found an exception to this pattern in a group of hamster-sized lemurs with a physiological quirk -- they are able to put their bodies in standby mode.
How long the animals live and how fast they age correlates with the amount of time they spend in a state of suspended animation known as torpor, the data show. Hibernating lemurs live up to ten years longer than their non-hibernating cousins.
Dwarf lemurs like Jonas were the most extreme examples in their study, spending up to half the year in deep hibernation in the wild. Dwarf lemurs go into a semi-hibernation state for three months or less in captivity, "but even that seems to confer added longevity," said study co-author Sarah Zehr, a researcher at the Duke Lemur Center.
Hibernating dwarf lemurs can reduce their heart rate from 200 to eight beats per minute. Breathing slows, and the animals' internal thermostat shuts down. Instead of maintaining a steady body temperature, they warm up and cool down with the outside air.
"Everything gets slower," Zehr said
For most primates such vital statistics would be life-threatening, but for lemurs, they're a way to conserve energy during times of year when food and water are in short supply.
Hibernating lemurs not only live longer, they also stay healthier. While non-hibernators are able to reproduce for roughly six years after they reach maturity, hibernators continue to have kids for up to 14 years after maturity, the researchers found.
Although all species they examined suffered from cataracts and other age-related eye diseases as they got older, the hibernators managed to stave off symptoms until much later in life.
Some researchers have suggested that hibernators live longer and stay healthier simply because they avoid predators who may be looking for a snack. A lemur is much less likely to be eaten when it is curled up underground or snoozing in a tree.
"But the fact that we see the same pattern in captivity, where they're protected from predators, suggests that other factors are at work," Zehr said.
It may also be that torpor increases longevity by protecting cells against the buildup of oxidative damage that is a normal by-product of breathing and metabolism, said study co-author Marina Blanco.
"If your body is not 'working full time' metabolically-speaking, you will age more slowly and live longer," Blanco said.
Because lemurs are more closely related to humans than mice are, the research may eventually help scientists identify "anti-aging" genes in humans.
###
The study is available online and is scheduled to appear in a forthcoming issue of the Journal of Zoology.
This research was supported by funds from the Rufford Foundation, MMBF/Conservation International Primate Action Fund, Primate Conservation, Inc. and the Margot Marsh Biodiversity Foundation. Additional supported by provided by the German Research Foundation (DA 1013/6-1) and the U.S. National Science Foundation (NSF-DBI-10- 50035).
CITATION: "Striking longevity in a hibernating lemur," M. Blanco and S. Zehr. Journal of Zoology, March 2015. DOI:10.1111/jzo.12230
---
Journal
Journal of Zoology