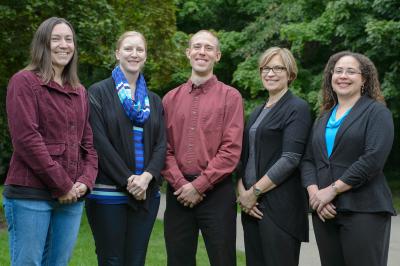 Does belonging to a diverse research team make scientists more prone to share their data and give appropriate credit to colleagues in their publications?
A group of Michigan State University researchers hopes to find out, using a five-year, $600,000 National Science Foundation grant to study how demographic and disciplinary diversity affects scientists' ethical behaviors.
When it comes to materials sharing, authorship and mentoring, there's still debate among the scientific community about what's ethical, said Kevin Elliott, associate professor in Lyman Briggs College, the Department of Fisheries and Wildlife and the Department of Philosophy. But engaging in questionable practices could limit the success of research and create public mistrust.
"If, as we anticipate, scientists' ethical standards and practices are improved by promoting more diverse research teams, that's an important argument for increasing diversity in science," he said. "And, increasing diversity can create a scientific community that's more sensitive to all sectors of society."
Elliott said the interdisciplinary nature of the MSU team was key to receiving the award.
He and his colleagues will conduct surveys and interviews of individuals who belong to research teams in three NSF programs. In addition to publishing results, the researchers will develop and facilitate workshops to help build more diverse and successful research teams.
Other members of the MSU research team are Georgina Montgomery, assistant professor in Lyman Briggs College and the Department of History; Isis Settles, associate professor of psychology; Patricia Soranno, professor of fisheries and wildlife; and Kendra Cheruvelil, associate professor in Lyman Briggs College and fisheries and wildlife.
"NSF is very pleased to support this creative and well-conceived project to understand the cultural and institutional factors that promote ethical behavior in science, technology, engineering and mathematics," said Jill Karsten, program director for the education and diversity directorate for geosciences for NSF. "The data being collected should significantly advance knowledge regarding the ethical behavior of teams, generally, as well as the ethical benefits of using diverse teams when conducting environmental science research."
###
---